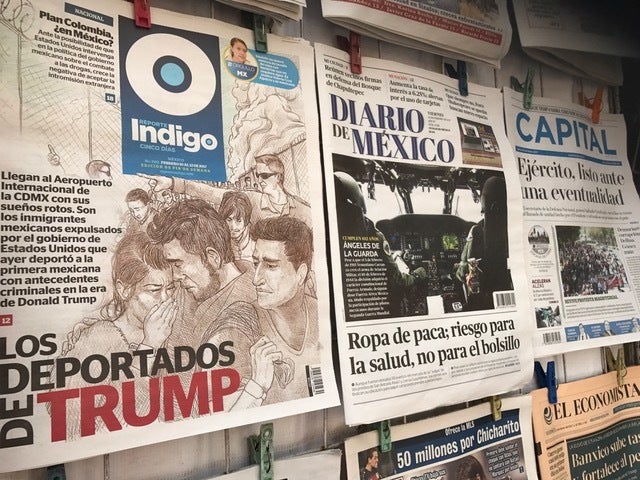 I recently traveled to Mexico City to attend the international art fair, Zona Maco. Held every February, Zona Maco is the most prominent art fair in Latin America and just celebrated its 14th year, with 125 participating galleries from 25 countries. This is clearly an endorsement to Mexico City's growth as an art-world hub.
At one of many gatherings, I had the opportunity to engage with Pedro Reyes, a local artist on the front lines of the arts activism response to the Trump administration. As a group of us sat over a meal and listened to Pedro share his irreverent, humorous take on the election, there was a mixture of resignation and cautious optimism in the room. In case you missed it, Pedro Reyes took over the Brooklyn Army Terminal this past fall with Doomocracy, an exciting, temporary installation that seamlessly merged art and politics. Presented as a "haunted house of political horrors," Doomocracy marked the confluence of two events haunting the American cultural imagination: Halloween and the presidential election. The installation was meant as a parody on what might happen if Trump were actually elected, which last October, was considered unthinkable. Ironically, Doomocracy ended up eerily prophetic.
On a tour of Mexico City galleries and locations hosted by NY based Creative Time, I was shown an impressive selection of contemporary art exhibitions and museums. These venues and exhibits ranged from a gorgeous installation by artist Bosco Sodi at Diego Rivera and Frank Lloyd Wright's unique Museo Anahuacali in Coyoacán (made entirely of volcanic rock) to a slick, modern city center originally conceived and financed by Mexican billionaire Carlos Slim that houses Museo Jumex.
That Mexico City has emerged as a significant artistic hub is clear; it is a trendy and practical place for artists to congregate due to its low cost of living and easy access to and from the U.S. and Europe. Mexico is also on trend with supporting the participation and presence of gallery owners and collectors through new social media developments. For example, since Kickstarter launched in Mexico City a few months ago, more than 500 independent artists, photographers, filmmakers, designers, developers, and musicians have launched campaigns that have raised more than 16 million pesos from around the world.
It was energizing to take in the uplifting sense of optimism permeating the art scene in Mexico, and to be part of the activist artist community. There was very little discussion about "the wall". Mexico's artistic developments stand in stark contrast to the doomsday scenario many in the United States are expecting to occur as a result of the new American administration's anticipated dramatic cuts in arts funding.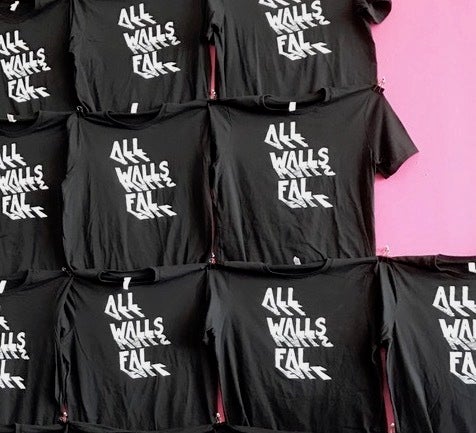 To maintain any optimism today, we need perspective, and it is necessary to step out of our U.S. bubble and realize that every day around the world, amazing things are still happening. Those amazing things include, as I witnessed in Mexico, a definite, reaffirmed commitment to utilizing art to drive and strengthen important narratives around immigration, war and peace, the environment, and cultural and social injustice.
The Necessity of Art in Ugly Times
There is legitimate cause for concern for arts funding in the U.S. On February 19th, a New York Times article entitled "Arts Groups Draft Battle Plans as Trump Funding Cuts Loom," reported that the new budget director had finally been hired and that all the rumors of plans for dramatic slashes to government spending might come true, including the potentially imminent demise of such important institutions as the National Endowment for the Arts (NEA) and National Endowment for the Humanities (NEH), in addition to funding for programs supporting our national museums. On this topic, Thomas Campbell, the director of the Metropolitan Museum has also written an excellent article on the folly of abolishing the NEA.
This is reminiscent of similar articles in the New York Times from the 1980's that reported that the new Reagan administration was considering significant cuts to the NEA along with other cuts in funding to the so called "radical art" on display at the time. Despite these cuts, the 1980's was also a time of renaissance in art and art activism, as major contributions were made by corporations toward the development and support of art institutions.
Regardless, it is clear that the art world has decided not to wait and not to defer judgement on what will be or what we should expect. Rather, artists have embraced the idea of creating a vehicle for voicing discontent, symbolic or not, and they have jumped on in full force. A great example of this are last month's "alternative inaugural events" that sprung up around the nation. At the Brooklyn Museum, artists and writers gathered to deliver free readings of Langston Hughes's 1935 poem, "Let America be America Again." Many venues in Los Angeles also participated in anti-Trump events and there were Anti-Inaugural Balls scattered around the country. The engagement around art-activism is not only part of the American art meme currently, but it is also part of a rich tradition and history of art as social protest, and one that is often way ahead of other movements.
It brings to mind the surge of resistance art and arts activism as a form of social protest in the 1960's and 70's, which captured the cultural meme of the moment and similarly offered a viable outlet for the expression of real life frustrations and anxieties.
So what can we expect next? Perhaps we can use the context of these historical experiences to shed light on what might evolve. We are witnessing a real time emergence of the new social activism that comes with the Trump era; activism that is reflective of non-stop changing messages in the media, and commentary around a tweet or recorded statement, responding to "alternative art like alternative facts," driven by fake news, real news, and continuing polarization.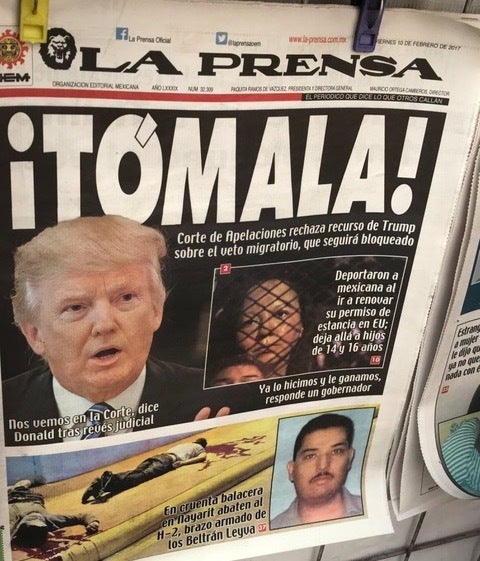 As a keen observer of the times, I am seeing bursts of energy and expression, part of a continuous movement; where art and activism meet in social protest. We are now witnessing this on a daily basis.
In the past several weeks, press secretary Sean Spicer was openly ridiculed on social media for his "alternative facts" and outright distortions at press conferences; rebranded with great irreverence as #spicerfacts. Memes started by artists and activists flooded social media,and SNL and other comedic outlets jumped on board with hilarious skits that quickly went viral worldwide. Recent and similar viral posts captured Trump's invented comments on violence in Sweden that had never actually happened, and his refusal to allow mainstream media outlets into his press conference, such as CNN and the New York Times.
It is increasingly evident that this uncertain and ever changing reality under Donald Trump will continue to inspire a powerful explosion of activism and engagement. My hope is that through this ongoing and very real-time chaos, we can all do our best to find a silver lining, even if the only way we can find it is through our own creative instincts and actions
Related
Popular in the Community