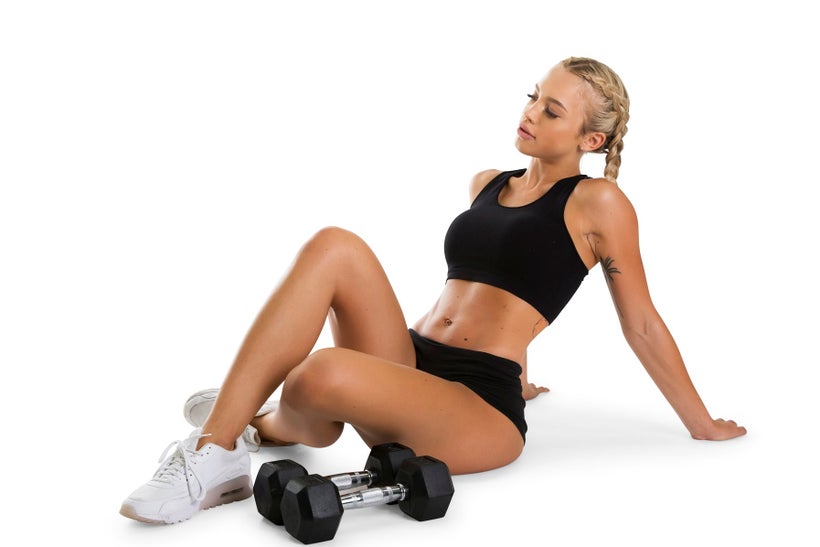 It is no secret that the blogging industry is rapidly gaining popularity and respect in the corporate world as a developing 'unconventional' career for millennials. What was once considered to be as a hobby has found its rightful place in the new digital age, with many making a living off of it.
During my time as a uni student last year I ran into one of Australia's most talked about fitness public figure, Tammy Hembrow. Given the impact she has had on social media, I was keen to catch-up with her and talk about all things fitness, personal branding, business and being a mom.
Growing up in rural Australia surrounded by animals and nature, Tammy knew she wanted something different for herself. In search of a different scenery she left her hometown and travelled overseas, living in countries such as Malaysia, and Switzerland she discovered a new way of life that went beyond her front door.
Fast-forward to today, Tammy is now based on the Gold Coast, has a 6.6million following on Instagram, over 720 thousand YouTube subscribers and a brand that just keeps growing bigger. Bloggers and Influencers have become the new marketing tool brands use to sell their product due to how relatable and accessible they are with their followers.
Their transparency lures and increases buying power all the while maintaining long lasting brand loyalty with customers. Something celebrities are now battling to do -even the Kardashian's realize the undeniable power influencers pose and this is evident in Khloe Kardashian's new campaign for her denim line, Good American.
Khloe Kardashian recently gave the Australian mom a shout out on Instagram, welcoming her to the "good squad," mentioning that "she has motivated me on my fitness journey for longer than she probably is aware of. Seeing how she juggles her beautiful babies and hubby, her ever growing business and making fitness look easy and glamorous, of course I wanted her to be a part of our #GoodSquad," said Khloe.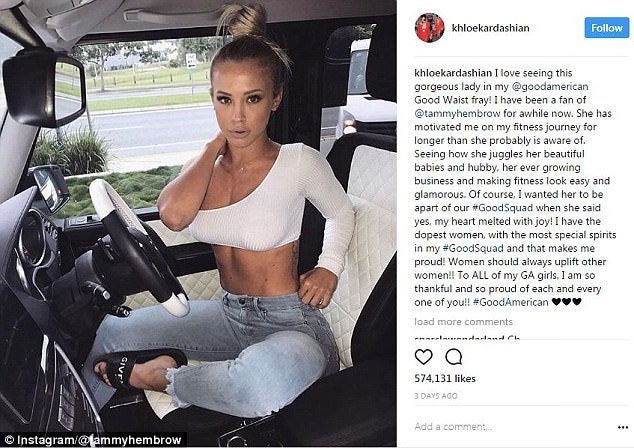 For Tammy this was a great feeling to think that from her humble beginnings of being a country girl she is making big moves in the city life on an international scale. "It was amazing, I was lucky enough to meet Khloe Kardashian when I was shooting for her Good American brand and she was so lovely! I believe in women supporting other women and she is a great example of that. I'm proud to be a part of her Good Squad and what it represents," says Tammy.
In between starting her family, she began her fitness journey, sharing her personal fitness tips using social media as her platform. "My interest in fitness became an addiction, and I was inspired by how good I felt but also the changes it was making to my body." Not only was she making changes to her body, she was also inspiring her 6.6million Instagram followers and moms to get their bodies back into shape after pregnancy.
From sharing her pregnancy experience to post baby body, she has her fan base wondering how she's managed to build a strong brand for herself on both a national and international level. "For me it happened really organically and my main motivation is to share what I've learned with women all over the world." Grateful to her followers, Tammy appreciates the support and encouragement she gets. "My fans inspire me to keep pushing further and I hope to give back to my followers by sharing knowledge, experiences and expertise," says Tammy.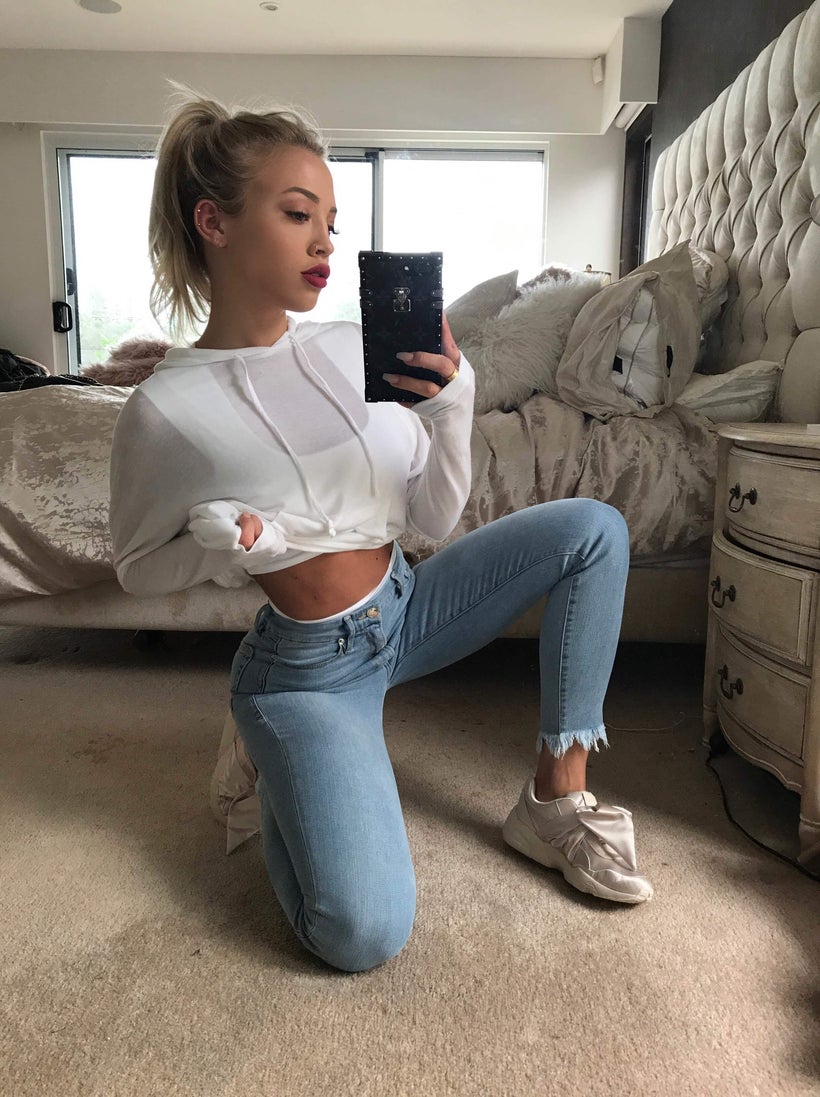 When it comes to sharing your personal life and being in the public eye, most people automatically assume they know everything there is to know about you based on what you put out there. "I think a big misconception is that my Instagram is a direct reflection of who I am. I don't always look my best, I have nights where I'm up all night with the kids, I'm working, or just having downtime. People can be quick to label me based on my looks but that is just one part of me. A massive misconception is when people equate my looks with my intelligence," says Tammy.
Another misconception Tammy faces about her career as an influencer is how people think it's easy, 'you have to be able to present something of value to your audience and build upon your following, " she says. Having worked with some major brands such as Tarte Cosmetics, Women's Best and Fashion Nova, Tammy mentions that 'it is important to me to have an honest and open approach among all my social media' and if you have watched any of her YouTube videos, her bubbly personality and relatable approach to life is no doubt one of the many reasons she has become such a notable figure in the blogging industry.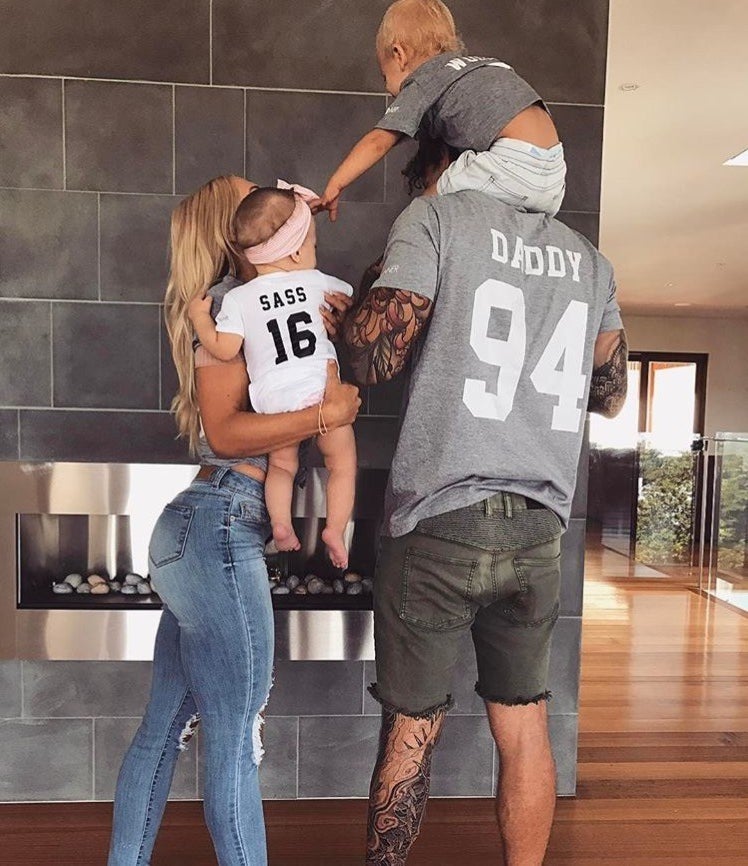 Armed with two little cuties, Wolf and Saskia, who flood our timelines with their adorable infectious laughs, Tammy is also in the process of building her own fitness clothing brand called Saski Collection, an active wear that's comfortable and specially designed to complement body figures and enhance different shapes while working towards your fitness goals.
Blogging has definitely opened the doors for other forms of business to be expand outside the realms of a digital space, agreeing with this, she says "It's becoming a more popular field of occupation because it works and if you're smart about it you can build a strong brand." Behind the business mogul she is, Tammy gives credit to her family for the support they provide her, giving all the praise to her partner Reece for giving the space she needs to work on her dreams while working as a team to raise their children.
This article was edited by Tiffany Lekuku, a 23-year-old South African Lifestyle blogger. As a health enthusiast , she is passionate about trying to live a healthy and balanced life all the while documenting & sharing her experiences In-between.
REAL LIFE. REAL NEWS. REAL VOICES.
Help us tell more of the stories that matter from voices that too often remain unheard.
This post was published on the now-closed HuffPost Contributor platform. Contributors control their own work and posted freely to our site. If you need to flag this entry as abusive,
send us an email
.