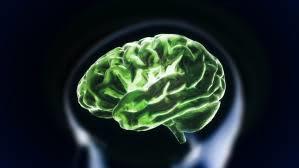 I have the following addendum to my column about intelligent technology: If companies want to improve customer service, and I know of no successful business that does not put a premium on this feature, everything depends on developing the right leads.
Without that information, a business cannot identify and cultivate the right prospects. It cannot earn the trust and confidence of the right consumers. It cannot enjoy the word-of-mouth marketing from the right evangelists, so to speak. It cannot transform itself from a business into a brand without the right shoppers. It cannot do any of these things without the right insights involving the right individuals. Period.
Brian Giese, CEO of True Influence, a leader in B2B targeting and innovative fact-based account marketing, understands the importance of these facts.
Regarding the Latin American expansion of InsightBASE®, the company's Data as a Service (DaaS) platform, Giese says this resource gives his clients "an impressive 99.1% accuracy rating for leads, across a total of 40 countries worldwide."
(Disclaimer: I am not an employee of, an investor in or a consultant to any company referenced in this piece. I maintain a strict code of professional independence, free of any conflicts of interest.)
I cite Giese's comment for two reasons.
First, he understands the importance of – indeed, the indispensability of – accurate intelligence concerning lead generation.
And secondly, he recognizes that the best way (perhaps the only way) to ensure that level of reliability is with proprietary or customized technology.
Anything short of that standard can undermine the goodwill of consumers.
Anything free of the precision necessary to find – and communicate with – the right customers will backfire in predictable and not-so-predictable ways, from sparking negative commentary throughout the Web to spreading negative rumors and innuendo on Facebook and Twitter.
Bottom line: A company cannot thrive without a robust group of consumers. It cannot survive without a community whose passion is real and whose commitment to a brand is deep.
Technology can advance the former, while helping businesses avoid the dangers of the latter; of the void in which there are customers to attract, no consumers to attend to and no shoppers to service.
The good news is that there are organizations with an investment in accuracy.
They appreciate the seriousness of this matter, in addition to the urgency of this mission.
For companies to acquire the influence they covet, they must be true to the principles of respect and decency.
Popular in the Community