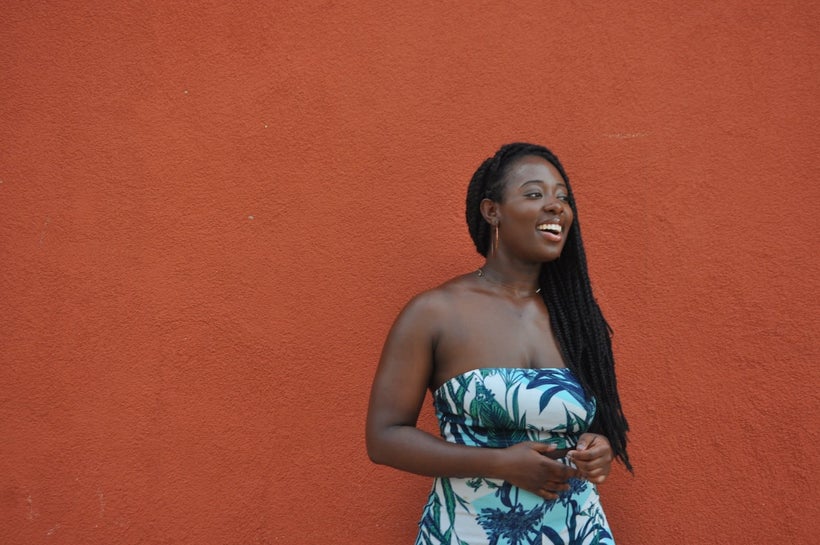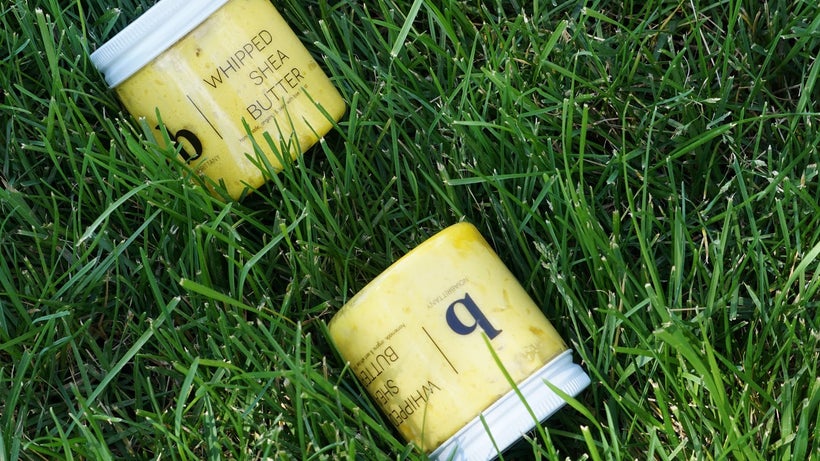 The original article titled "Noia Brittany: A&T's newest student business" was published on North Carolina A&T's student newspaper's website in May. This article is a follow-up.
Since the creation of her of business this past March, Brittany Bygrave has seen tremendous growth in customers buying her merchandise. The expedient development in her company has lead her to revolutionize the way she sells and delivers her product to consumers.
"In the last couple of months, our 2nd vending event managed to be sold out within 1 hour! It was such an experience for me. There was a point in time when I had 20 jars for 2 weeks. To have my product sell out that quick was just unbelievable," Bygrave said.
Bygrave has also added a new design to entice customers to buy her product even more.
"Our new design has had so much positive feedback. Noia recently changed locations for the summer. So, I'm ready to see what my hometown can do for my business," Bygrave said.
Even though Bygrave launched her website only three days after she began her business, she has seen tremendous growth of traffic toward her site since the end of the school year. This has led her to think of new innovative ways to continue to bring new people to her page.
"I recently redesigned my entire site through my website builder. I wanted it to be more about the product and less about me," she said. "Maintaining a blog and an e-commerce site can be tricky. I met with coders and developers on a consistent basis. I wanted to create a website from scratch as well as learn more about web design. The process was extremely difficult. It was hard fighting against my specific tastes at times, but it was essential for my business and customers."
Like many start-up entrepreneurs, Bygrave has been working on all facets of establishing her brand substantially on her own. Yet, as she continues to grow and expand, she finds that she will need to create a team soon that has the same aspirations for her company as she does.
"In the future, I would absolutely need help growing my empire. My worst fear is stretching myself too thin. As I expand, finding team members who have the same vision as mine will be on the top of my goal list," Bygrave said.
As of now, Bygrave is working hard to grow her website with a new line of products she intends to release very soon.
"I am excited to be able to learn about nourish and hydrating my customer's skins," she said. "In addition to that, I am working hard on building collaborations with other businesses and providing more vending events in various locations in the near future. I think what I am most excited for though is a commercial for my products that is in the works."
Bygrave has had a large serendipitous fortune so far. Most startups fold within the first few months, failing to compete in a tough market. Bygrave has only seen continuous growth as more aspiring student businesses begin to trademark their own products in her niche market.
When asked how she keeps up with competition, Bygrave said, "I am grateful enough to absolutely adore what I do. The first thing I do is maintain the authenticity of my product and brand. I don't see anyone as competition because we all have qualities within our businesses that make us unique. I just always make sure that I'm on my "A" game. I want to present myself as professional as possible in addition to researching on how to make my business better. I will always strive to be the best. For now though, I pay homage to businesses thriving before me as well as paving the way for the growth of businesses after me."
Bygraves loves the creative ambition, drive and talent that many other black entrepreneurs have as well. She hopes as she continues to thrive, she can pass along wisdom to help others gain a seat at the table like she has.
"The small business owner community is close-knit group. It is because of this that asking questions might be daunting. There is nothing wrong with asking for advice. Yet, of course, it is all up to the character of the owner you want to get advice from, but don't let that make you afraid to ask for anything," she said. "Also, always remind yourself why you're doing your craft. Questions like 'would I still do my craft at 3 o'clock in the morning?' or 'would I still do my craft if the money didn't exist?' should consistently be running through your mind. If your answers are yes, then you'll always be winning. Never tint your heart for your craft. You don't succeed with imitation."
Calling all HuffPost superfans!
Sign up for membership to become a founding member and help shape HuffPost's next chapter
This post was published on the now-closed HuffPost Contributor platform. Contributors control their own work and posted freely to our site. If you need to flag this entry as abusive,
send us an email
.