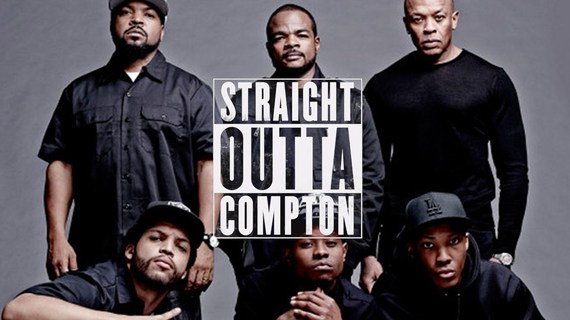 When N.W.A. splashed onto the music scene in 1988, whether they knew it or not, they represented the frustration of the children of the civil rights movement.
Born a generation after Dr. King and Malcolm X, Dre, Cube, Eazy, Ren, Yella, and their indelible art form were the result of the math of racism combined with less economic opportunity.
Their voice resonated not just because it vocalized a general anger, but more succinctly, in all of its simplicity, it was the awakening from Dr. King's "I Have a Dream," to the reality: Racism, police brutality and the cost of blackness were all still very real, nearly twenty five years after King had uttered the words above in Washington D.C.
That reality set the embers for a fire not just in Compton, but in cities across the nation. Creating the perfect brush for the lyrics of N.W.A. to set the musical world ablaze with their first release "Straight Outta Compton."
I am a native of Los Angeles, born at the start of the crack epidemic to parents who were only themselves in their teens. Therefore the N.W.A story is not only one I can relate to, but it is partly my own.
Over the past few years, I have had a chance to sit down and have lengthy, intimate conversations with some of the key figures of this remarkable story detailing the rise of Ruthless, and the birth of N.W.A. From Jerry Heller, who in all of his 74-year-old bravado and grandeur, told tales of meeting Eazy E through Mike Concepcion and being handed a tape that would serve pivotal to the birth of the west coast, all those years ago.
I gave my copy of the book The New Jim Crow, to Dr. Dre as we discussed the intersection between mass incarceration and his iconic career, while viewing the documentary I helped produce earlier this year, Freeway Crack in the System. And even, Suge, the looming figure who brought so much chaos to an already strained set of relationships within the house that Ruthless Records had built.
Through it all, what I learned is that N.W.A., Ruthless Records and gangster rap were part of a movement during which America was forced to realize the ghetto was created "straight outta racism." This was a time MTV had issues playing rap music, and interracial crossing of paths were not as socially normal as they have become today.
This fact made the partnership between Jerry Heller and Eazy E all that more odd. A 40-something-year-old Jewish man, and a 20-something-year-old black kid from the hood formed a bond of friendship, that seeped into what Heller described as family.
One particular story that Heller told was of Eazy E receiving a donor invite to a Republican gala. Eazy sent in the donation, and attended the event jerry curl, Los Angeles Raiders hat and all. Even if it didn't happen exactly this way, to this day I imagine the visual of Eazy E with a Raider cap, shaking hands with George Bush. Just as you let the white Texas oil man into the event with his cowboy hat, N.W.A. demanded the same. This was the raw representation that N.W.A presented, a ode back to James Brown's, "I'm Black and Im Proud," albeit with a bit more edge. A presence that stated you will recognize us as we are, because we demand it.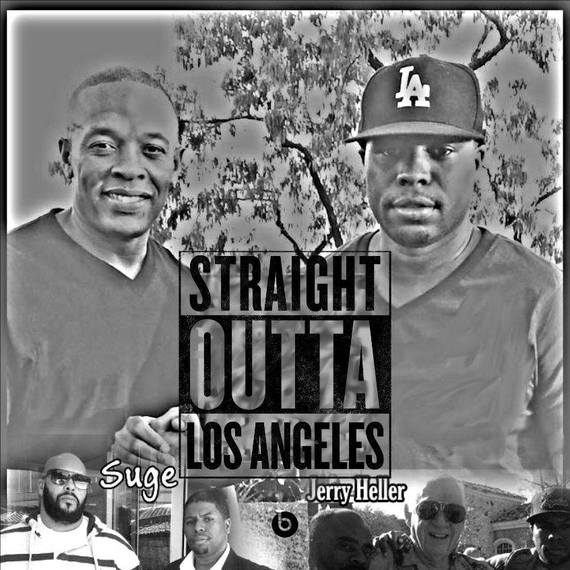 If sitting with Heller required the ability to deal with the fire of the constant presenter, meeting Dr. Dre is like crossing paths with cool, relaxing air.
Dr. Dre, as an iconic figure, represents a tree of disciples unrivaled in hip hop. From Cube, to Snoop, Tupac, Eminem, 50 Cent, The Game and now Kendrick Lamar, his roots truly run deep. As I told him, he is the tree of life for West Coast music in many ways. His presence has evolved, and with that evolution swung the imagination of black American youth, feeling that they could aspire for more.
From the Grammys to headphones, and even Apple stocks, his personal success is a story in and of itself. Yet, for N.W.A. as a group if, Eazy was its heart, Heller its business brain, Cube its lyrical mouth, undeniably, Dr. Dre was the group's musical soul. Dre's ear created a sound that had rhythm and bounce, enabling him to hear the cries of the ghetto, and relay it to the world with thump.
Meeting Dre, the thing that jumped out more than anything else was the intention of how he listened when I spoke. In many ways, it was as if he heard conversation as music. Maybe that relays back to hours in the studio listening to track after track for imperfections, or possibly just his nature. But that ear guided him to create a success unmatched, and pave a musical path that set N.W.A. in rare musical air.
N.W.A.'s rise marked a moment we may not see again in this lifetime. A couple of kids from the ghetto just trying to aspire for more, ending up at the white house, or at least close to it. While it's no excuse for charges of misogyny and abuse, we can not fail to see when Dre, and N.W.A. accomplished the success portrayed, they were youth making mistakes for which they have now attempted to make amends.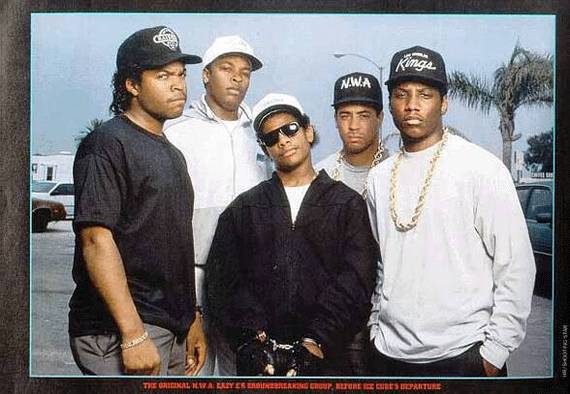 As we sit back and watch their musical emergence depicted in film, lets do so with reverence for what the group accomplished with so little. Straight Outta Compton has opened nationwide, and has grossed over 100 million at the box office in its first two weeks, a historic number for a R-Rated musical biopic. Let alone a story centered around urban black life. After seeing the film I felt it was a powerful, and well told period piece that captured the times that gave birth to a rap super group.
Everyone should go support a moment in time that's bigger than music. A moment that was in many ways the beginning of the West Coast we all have come to know and love.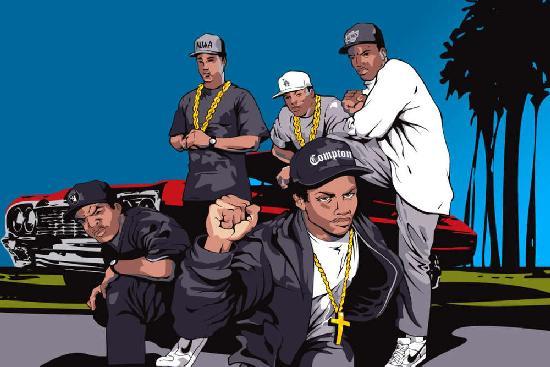 STORY REPUBLISHED FROM EURWEB.com

Antonio Moore is an entertainment attorney in Los Angeles. He is also one of the producers of the documentary on the Iran Contra, Crack Cocaine Epidemic and the resulting issues of Mass Incarceration "Freeway: Crack in the System presented by Al Jazeera", Winner of Best Feature Documentary at the Los Angeles DOWNTOWN FILM FESTIVAL L.A. Mr. Moore has contributed pieces to theGrio, Huffington Post and Eurweb on the topics of race, mass incarceration, and economics.
Calling all HuffPost superfans!
Sign up for membership to become a founding member and help shape HuffPost's next chapter