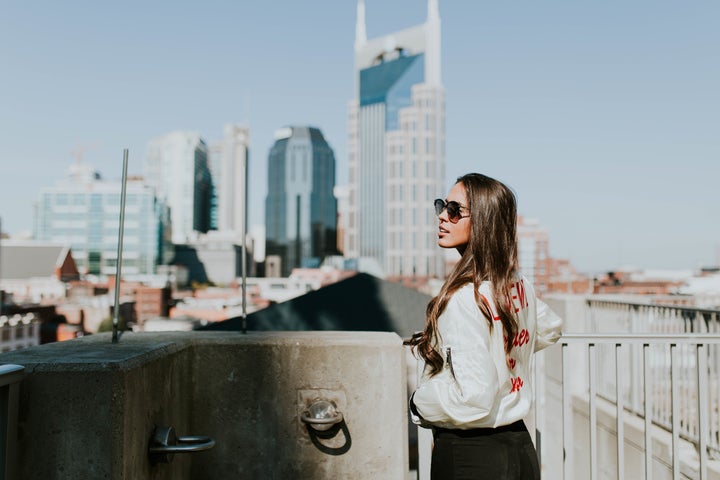 The Rise of the Digitally Native Vertical Brand
But a secondary reason leading to this sea change is a renaissance in innovation among e-commerce players. Jeff Jones, a managing partner at Andreessen Horowitz, refers to this as 'e-commerce 2.0.' However, the brands emerging in the retail sector that are seeing the greatest growth are quite different from their e-commerce predecessors.
These digitally native vertical brands (DNVBs) or v-commerce brands, for short, are trailblazing entirely new approaches to retail. Digitally native vertical brands, a term coined by Bonobos founder Andy Dunn, follow specific criteria.
"Digitally native vertical brands are maniacally focused on the customer experience and they interact, transact, and story-tell to consumers primarily on the web." Andy Dunn, CEO @ Bonobos
While v-commerce brands may ultimately expand offline through select partnerships or brick and mortar stores, they control their own distribution tightly.
The differences between a digitally native vertical brand and an e-commerce brand are profound. In addition to differentiation in the unit economics of the businesses and their growth trajectories, there are subtleties in the ways that v-commerce brands shape their identities to inspire consumers.
While it's still incredibly early in the history of digital vertically integrated brands, many are beginning to turn entire industries on their heads. This report explores some of the major trends that are allowing for digitally native brands' explosive growth.
Major Trends in Digitally Native Brands' Innovation
1. DIRECT SOURCING OF MATERIALS
Digitally native vertical brands are collapsing inefficient legacy supply chains by cutting out intermediate layers. Their direct relationships with suppliers not only allow them to vet the suppliers' operating standards but also to facilitate a rapid feedback loop so that they can quickly iterate on product design and demand.
Other companies, such as Everlane, have used their relationships with factories to better market their materials and to instate price transparency for customers on the true cost of their products.
2. ENHANCED BRAND EXPERIENCE
Competing on retail alone is too commoditized an approach in the digital age. The number of channels that brands are expected to maintain in order to offer a seamless omnipresent customer experience has grown.
Today, a combination of product, shopper experience, and customer service collectively become the brand.
The digital vertically integrated brand is Internet enabled, born digitally, and interacts with customers primarily online. It seeks to build a strong brand lifestyle that speaks to people and shapes their choices. To build such a community, v-commerce brands present and design their products in a highly compelling way and in a consistent voice.
DNVBs' products meticulously represent the brand identity and both their products and their packaging are designed to be shared on social media. These brands rely heavily on visual content displayed across a multitude of marketing channels. To scale content creation and to meet content needs, DNVBs often rely on user-generated content.
Take Glossier, for example. The beauty brand launched its product line on Instagram as part of its core promotion strategy. Glossier CEO, Emily Weiss, estimates that Glossier owes 90% of its revenue to its fans on Instagram." It hasn't been through paid or built marketing spend," she said. "It's been mostly word-of-mouth."
Glossier consumers are not outliers, 74% of consumers identify word-of-mouth as a key influencer in their purchasing decision. In 2014, Deloitte's Digital retail practice started exploring which content drives consumer action. They found that the brand's advertising drove the majority of consumer action. Two years later, with the rise of social media and user-generated content, the influence of retailer-generated content had declined to less than a third.
Why do digitally native vertical brands rely on real customer photos and videos to scale their marketing efforts?
V-commerce brands have a deep understanding of what inspires their community, and they curate user-generated content to further brand image and reach, offer social proof for products, and welcome customers to engage with their brands.
3. ALTERNATIVE DISTRIBUTION METHODS
A third major trend that we're seeing is a shift in retail distribution. In the past, e-commerce consisted mostly of retailers distributing other companies' goods. However, the reality is that third party e-commerce companies today are forced to go head-to-head with Amazon, which has become increasingly fierce in leveraging its tremendous scale and cost advantage to offer the largest selection of low-priced goods on the Internet.
DNVBs have found an alternative route: direct- to-consumer (DTC) models that combine the growth of an e-commerce company with the controlled distribution of proprietary merchandisers. Across the e-commerce landscape, the DTC model is increasingly prevalent
Direct-to-consumer sales will reach $16 billion by 2020—a massive increase from the $6.6 billion this channel generated in 2015. Investors have taken note, with 2015 and 2016 seeing the two largest direct-to-consumer funding deals ever. There were 64 financing rounds worth $708M in total.
For digitally native vertical brands, the e-commerce channel serves as an enablement layer, not the core asset. Take Harry's, Dollar Shave Club, and Walker and Company as examples. By selling directly to consumers, these digitally native consumer packaged goods brands are not only able to control their own distribution but are also able to better control their brand stories and relay messages directly to customers. As a result, they collect massive amounts of customer data that allows them to test and develop new products.
The importance of brick and mortar has not been lost on digital vertically integrated brands. As they mature, DNVBs more often than not extend offline: either through experiential physical retail or through exclusive partnerships.
However, these physical locations are deeply integrated with the overarching brand experience and their openings are heavily marketed with influencers, strategic content, and promotions.
Alo Yoga, founded in 2007, is one such brand. It was just this year that the company developed an offline presence and decided to open its flagship store in Beverly Hills. The 8,000 square foot location will house a yoga and fitness studio, kombucha on tap, and a lounge area— all very much on brand for the on-trend yoga retailer.
4. INCREASED ENGAGEMENT ON SOCIAL MEDIA
Finally, digitally native brands place a tremendous amount of weight on community building through one-to-one marketing. Through strong presences on today's leading social platforms, v-commerce brands bring their customer service and content to the platforms on which their customer base is active.
Digitally native brands attempt to stay highly engaged on social, but they go beyond the commerce transaction. They build digital experiences that customers can engage with and share their brand allegiance about. These experiences cater to Millennial and Gen Z customers in particular, who make up the majority of digitally native brands' customer bases.
The rise of social media has opened the dialogue between people and brands. Retail is at a unique moment where brands can be scaled quickly thanks to technology but can still maintain a one-to-one connection that delivers an elevated customer experience.
Digitally native vertical brands have taken advantage of improved technology, social sharing, and shifts in consumer buying behavior to transform the future of retail.
But just like the vertical brands that shaped the era of offline retail (such as Zara, Ikea, and Gap), the digitally native vertical brands on this list will need to continue to watch for horizontal opportunities in order to succeed as the retail landscape continues to evolve.
You can find the full list of the Top 25 Digitally Native Brands of 2017 here. Have any nominations for next year's report? Leave your suggestions in the comments below.
Related
Popular in the Community