How renters are spearheading the adoption of smart home technology (plus, a look at top rental-ready gadgets)
By Dan DiClerico, HomeAdvisor Home Expert and Smart Home Strategist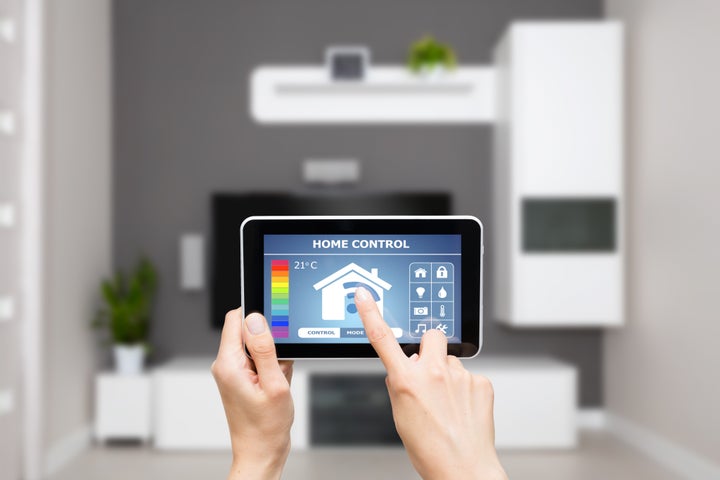 When we talk about "smart home technology" — or any home improvement category for that matter — the focus is usually on actual homeowners, as opposed to renters. But that excludes a huge and growing market.
Consider this: Between 2005 and 2015, the number of renters in the United States went up by nearly 9 million to a total of 43 million households nationwide, according to Harvard's Joint Center for Housing Studies. That was the largest gain in any 10-year period on record. And the biggest increases in renters occurred in demographics with high interest in technology, including smart home technology.
That's translating into bigger and broader sales of smart home equipment. Take Samsung's SmartThings Hub and internet of things (IoT) devices, for instance. "New York City has a huge population of renters and has emerged as a major market for us," says Brett Worthington, Vice President of Global Business Development, Samsung SmartThings. "Manhattan continues to be one of Home Depot's top selling markets with two of their stores."
Sure, the thunderous foot traffic of a thriving metropolis helps. Nevertheless, the rate of adoption of smart technology by renters is worth a closer look.
Demographic Drivers
So, what are the demographic shifts that support a smart rental market? I'll start with the obvious cohort: millennials, namely older millennials, aged 26 to 34. Between ballooning student debt and the lingering effects of the economic downturn, many of these millennials are still unable to make the leap into homeownership.
When it comes to smart home technology, this group consistently shows the highest rates of adoption. A 2017 report from Mintel, the home market research firm, found that millennials were interested in twice as many smart home devices as other groups.
Let's look at household income. Wealthy Americans are still more likely to own a home than poorer Americans, but they've seen the steepest decline in homeownership over the last decade. While renters may not be able to afford a down payment, mortgage or large home improvement project, they can opt to install a home automation system for as little as $75, according to HomeAdvisor.
Okay, so to review. Nearly 10 million new renters in the last 10 years, taking the total to up around 45 million. And within the burgeoning rental class are a lot of tech-friendly types, including millennials, and high-income households. Add that all together and I think there's a very strong case for why manufacturers, retailers and installers should be keeping renters top of mind.
That begs the question: What technologies are best for renters? Here are the three I'd most recommend:
Simple DIY Devices
Renters should stay away from devices that are covered by building codes or tie into the building's major systems. For example, I would never tell a renter to install a smart thermostat or smoke alarm on their own. If something goes wrong with the device, the results could be catastrophic. And the tenant could be on the hook.
Instead, stick to the simple, truly DIY smart devices. One of my favorites for renters is the smart outlet, a plug-in device that costs as little as $20 and gives remote control, through a smart phone app, of whatever electronic devices are plugged into it. Maybe it's a window air conditioner that can be turned on 20 minutes before they get home, so the apartment is nice and cool when they arrive. Or a lamp that can be turned on and off during vacation to deter burglars.
Security Cameras
There's also been an uptick in the number of renters in the suburbs, including single residents renting single-family homes. In that situation, I'm a big fan of outdoor security cameras. The latest generation are simple to install, so you won't have to bother with an electrician. The best cameras transmit live 360-degree video from the camera to your smartphone. And their two-way communication lets you talk to people on the other end, which could be a good deterrent to unwelcome visitors.
Products for Pet Owners
About two thirds of U.S. households — including many renters — have a pet. For pet lovers living in pet-friendly buildings, there are so many great new smart home products to consider. WiFi-connected pet cameras let you have face-time with Fido from the office or other remote locations. Some of the cameras will even toss out a doggie treat or a bit of catnip. Another favorite: GPS-enabled pet trackers, which typically attach to a pet's collar and let owners know the precise whereabouts of their pets at all times.
For more installation tips and tricks for renters and homeowners alike, visit HomeAdvisor.
Popular in the Community