Tuning in to news channels, browsing through social media sites, or engaging in a chit-chat with one of Egypt's ever-so talkative taxi drivers can leave even the biggest optimist heavy-hearted. High illiteracy rates in Egypt's primary and middle schools, blood-covered hospital beds shared by multiple patients, and increased suicide rates among men unable to provide for their families are tragically common and familiar headlines. While the core of our economic and social problems have long been recognized, very little has been done to address them.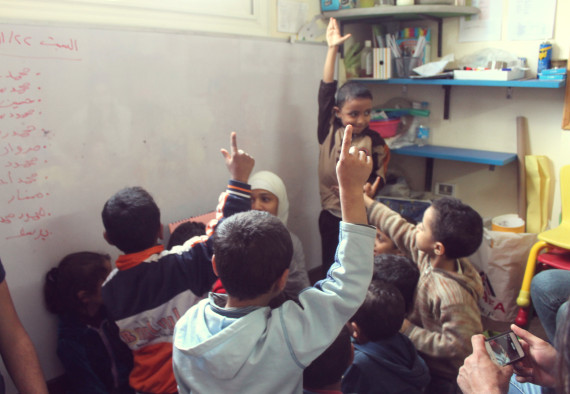 Like others in the developing world, the Egyptian government is one large centralized bureaucratic machine that lacks the expertise and financial resources required to seriously tackle the country's core issues. Amidst the current political turmoil, private businesses have suffered, further amplifying the country's economic and social problems. Non-governmental organizations (NGOs) haven't been doing very well either. With over 5 billion Egyptian pounds donated yearly, and over 45,000 NGOs operating in the country, they have failed to create the desired social impact. That is largely due to the fact that most of the projects they run are short-term and financially unsustainable solutions whose impacts do not go on past the conclusion of the projects.
While the work of these institutions -- public, private or NGO- is important, it is simply not enough. There is still a gap between is being accomplished and what can and needs to be accomplished. This gap calls for new and more sustainable approaches to tackle the country's most pressing social challenges.
Over the past decade, the social entrepreneurship scene has been growing tremendously. Be it in the fields of education, health, or urban development, more innovative youth have been taking matters into their own hands and establishing their social ventures. They recognize that charity is simply not sustainable, and revenue-generating businesses (for-profit or not-for-profit) are needed for a sustainable long-term impact. Helm, Tahrir Academy, Educate-me, and Healthy Egyptians are few examples of such ventures. As different as their backgrounds and expertise can be, these entrepreneurs are motivated by a common goal: the desire to help the underserved and bring about social change. Another feature they all seem to share is that they are self-proclaimed "accidental entrepreneurs." With the concept of social entrepreneurship being introduced fairly recently into the Egyptian business schools, it is no surprise that most of these entrepreneurs have very little to no training in entrepreneurship. Actually, the majority do not even have any formal business training. They are simply people from all walks of life who identified a problem that is not being addressed -- or at least addressed ineffectively- and decided to do something about it. They became social entrepreneurs purely out of necessity and sheer coincidences.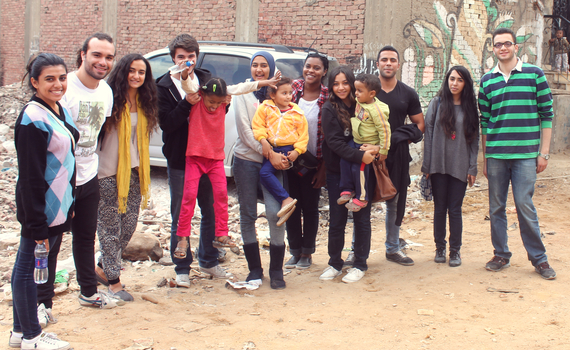 Living in a society where practically only professional careers -- such as medicine, pharmacy and engineering -- matter, we have ended up with too many traditional professionals (the majority of which are unemployed) and not enough innovators. What the country desperately needs, now more than ever, is an ecosystem that fosters entrepreneurial thinking across all professions. An ecosystem with fertile grounds for innovation, where social entrepreneurs do not arise from mere coincidences, but as a result of deliberate training for a greater impact. In recent years, Cairo's flourishing entrepreneurial scene started to recognize the social component with more foundations, incubators, workshops and summits being dedicated to the social impact. But this is just the beginning, there is yet a lot of work to be done.
This past fall, the American University in Cairo (AUC) held its first Hult Prize at AUC event, a local qualifier to the global US $1 Million Hult Prize. The Hult Prize is the world's largest student competition and accelerator for social impact. The final prize is awarded by the Hult Prize Foundation in partnership with Clinton Global Initiative to the groups of students who can offer game-changing solutions to an annually-selected global challenge. By doing so, the Hult Prize goes beyond the generic business competition targets, and engages more young minds in the innovation process. This year's challenge is to build a scalable social enterprise that can provide quality early childhood education to 10 million children in urban slums by year 2020. With 40 teams and over 160 AUC students from across all disciplines participating in this year's challenge, it goes to show that there are no pre-requisites to being a social entrepreneur and it all comes down to identifying a problem and harnessing knowledge and creativity to find an innovative solution.
With rising social problems at the core of the January 2011's uprising, Egyptians understand that there is an indispensable need for change. As a result, more young Egyptians are abandoning the traditional career paths and opting in for careers in social enterprises; careers that fulfill them socially, morally, financially, and intellectually. As Buckminster Fuller, the American architect and inventor, once said: "To change something, build a new model that makes the existing model obsolete." And that is exactly what the rising young entrepreneurs aspire to do.
This post was produced by The Huffington Post and the Hult Prize Foundation Hult Prize@ program, in which teams of college and university entrepreneurs compete for funding for compelling social business ideas, including a grand prize of US$1,000,000. The posts are written by student campus directors of "Hult Prize@," the program bringing the competition directly to campuses around the world. To learn more about the Hult Prize Foundation and how you can become a campus director, please visit hultprize.org. Read all the posts in the series here.
Related
Popular in the Community