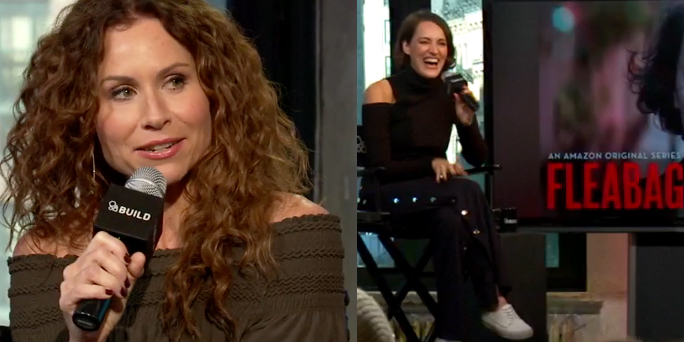 Living legend Minnie Driver stopped by
BUILD Series
today to talk about her role as Maya DiMeo in the new ABC show, 
Speechless
. Driver plays the mother of a special-needs kid, JJ (Micah Fowler), and wants to make sure that her son has a normal life despite his use of a wheelchair and lack of speech due to cerebral palsy. Driver had lots of interesting things to say, including: (1) She loves to binge-watch
Veep
(2) She would rather do a Table Read as Faye Dunaway's character in
Network
than her own in
Good Will Hunting
and (3) Many actresses passed on her
Speechless
role because the character was "unlikeable."
"There has never been a better time to be a woman on television than now." - Minnie Driver
Driver may have been the first woman in show business to discuss the portrayal of "unlikeable" characters on television today at BUILD Series, but she wasn't the last. After a riveting 2PM conversation with Nancy Grace about her new book/Hallmark Movie, Phoebe Waller-Bridge hit the BUILD stage at 3PM to discuss her Amazon Original Series, Fleabag. The show is a six-part comedy series adapted from the award-winning play about a young woman trying to cope with life in London whilst coming to terms with a recent tragedy.
Welcome to the Lady TV Renaissance. Thanks to television's "creator/writer/star of" women (ex. Phoebe Waller-Bridge, Julie Klausner, Elizabeth Shapiro), Hollywood is showcasing women in roles besides the mom or the crazy aunt is no more. Phoebe Waller-Bridge proffered an explanation to the perception of her Fleabag character as "unlikeable": "I don't find her unlikeable at all. I was worried that if people didn't see her pain and her attitude was just kind of dismissive and she didn't seem to care. That is clearly what she is trying to make you think. If she was just being a dick, that would justify it [the character being unlikeable.] I think we were careful to build in as much humanity as possible so it just kind of surprises me when people say 'maybe you're not lovable'....you can't help if people don't like you."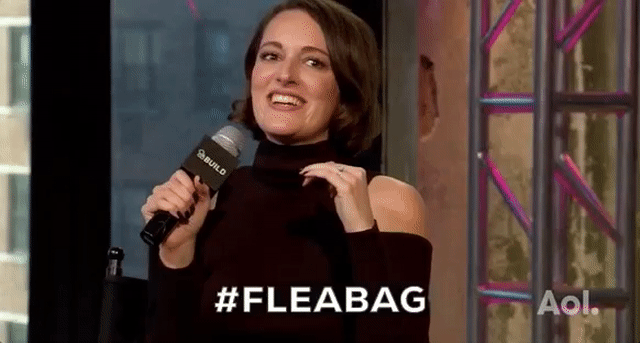 Continuing to reflect on her character's likability, Waller-Bridge concluded "her unrelenting smugness at keeping it all inside could rub people the wrong way if they're not sensitive to that it's clearly an act. I find that kind of funny..."
Calling all HuffPost superfans!
Sign up for membership to become a founding member and help shape HuffPost's next chapter