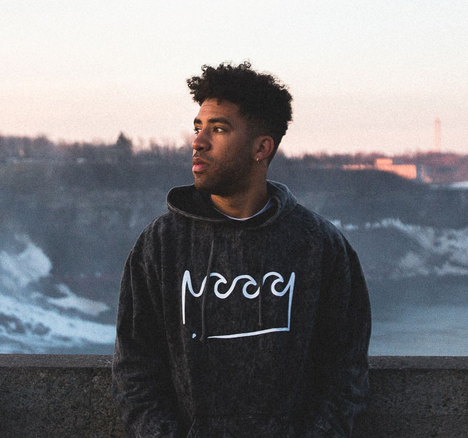 This is the latest in the series Rising Stars of Rap that introduces new hip hop artists gaining attention for their music and work
Somewhere in rap music's pantheon of performers there's a slot for fun, upbeat and irreverent. Back in the day that belonged to Fresh Prince and Kid 'N Play. Today one of the rising stars of rap taking the keys is KYLE.
Hailing from Ventura, California (yeah, believe it or now there are rappers there) KYLE began his interest in hip hop at around age 6 or so. Being just an hour or so north of Los Angeles proved a plus as he talked his way into opening for many of LA's biggest hip hop artists who would stop in Ventura to perform.
But KYLE also brings serious subjects to his music, you'll have to check out some of the tunes yourself.
While the default for being from the left coast is West Coast rap sound, KYLE kind of breaks the mold and blends all coasts and styles into his rhymes and reasons. Kind of like how Will Smith doesn't 'sound' like he's from Philly.
KYLE is currently on his first-ever headlining tour and I sat down with him to see what' got him into music, his influences and what he sees going forward. Check out the audio:
Popular in the Community