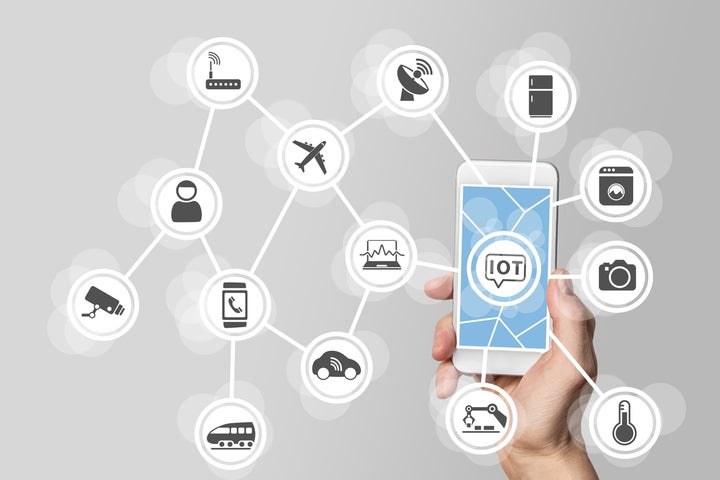 It is exciting to see so many new electronic innovations being created today: artificial intelligence (AI) products, innovative apps, smart-home technologies, and more! We have seen an exponential growth in internet-connected gadgets across multiple industries over the last year, and while there are many advantages in using these new technologies, there are also a lot to risks to consider before you start using these newly-released tech products for your business or personal use.
Privacy, confidentiality, and cyber security concerns are no longer limited to computers. If you have a device that has an IP address and is connected to the internet (like a home security system, Smart Car, mobile phone, IP camera, etc.), you need to be aware of how these devices can expose you to internet hacking threats.
Here are some tips on how to protect yourself while using new tech against malicious attacks from online criminals.
1.) Find out what types of security processes are being used to develop the software/ internet connected-device to reduce the risk of security-related defects or hacks from the developer, manufacturer, or creator. A reputable company like Microsoft uses a security process to ensure that they are administering the absolute best practices when developing a new product or software. On the other hand, smaller or start-up tech companies may not be as sophisticated as Apple or Microsoft, so learn as much as you can about their security polices to understand how they have considered the risks to keep your information safe.
2.) Ask or find out what level of encryption or security layer the technology offers if the technology is to be used to transit or receive sensitive data. Encryption is very important, especially if you have personal information that you do not want the public to have access to. While there are no companies that are hack-proof, a company that has multi-level security systems or a high-level of encryption offered will help minimize the exposure and make it more challenging for a hacker to break into. It is better to find out about this sooner rather than later when you learn that a software only has a basic layer of security after your information has been compromised.
3.) Find out how the companies are going to protect, use, and share your information. This is very important with newer voice-activated and AI enabled IoT devices. For example, digital assistants like Amazon's Alexa, Google's Assistant, Microsoft's Cortana, and one of the newest home Robot, Kuri, can be purchased today for $700. These devices are designed to learn more about you to make your life easier and more entertaining, but they are also programmed to help other companies sell you more things. When it comes to cyber-crimes, the information criminals or hackers may be interested in is where you live, your purchase history, and even information about your family.
Newer technologies do offer us a better quality of life and improve our overall experience with service. Technology gives us conveniences that we've never had before, and entertainment that we thought we would never see. However, we need to find out how these technologies will personally impact our safety and security. If privacy and confidentiality is important (and for most people it is), then knowing some of these basic guidelines will help you make better decisions to accept or not accept the risk exposures of these IoT connected devices.
Kathy David is an award-winning business owner, and is the President & CEO of IT TechPros, Inc. Since 2006, IT TechPros has delivered complete managed I.T., cybersecurity. and I.T. consulting services around a wide range of industries, including manufacturing, utilities, transportation, educational, legal, commercial construction, financial institutions, along with a variety of other industries.
Kathy David is a contributing writer for Huffington Post and she writes about business, entrepreneurship, technology, and leadership.
This article was originally published in Diversity Professional Magazine, Spring Issue 2017.
Related
Popular in the Community