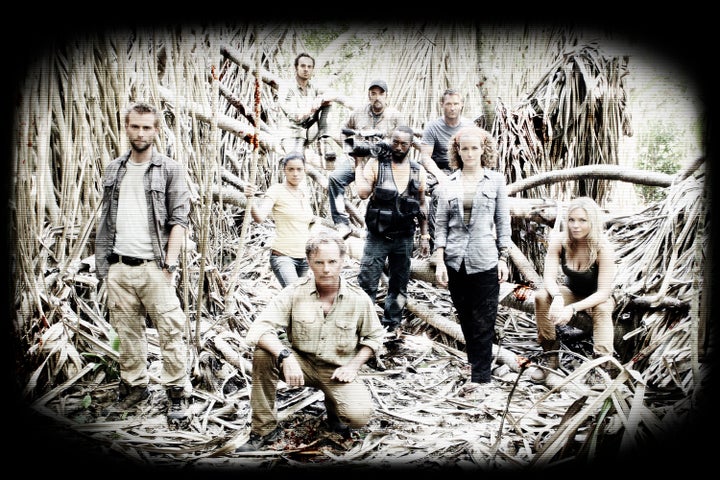 If you liked the mysteries and the gorgeous scenery of "Lost," and the jump-out-of-your-seat scariness of "Paranormal Activity," then ABC's goosebump-inducing new thriller will be right up your alley.
"The River" (two-hour premiere Tues., Feb. 7, 9 p.m. EST on ABC, and on CTV in Canada) -- created by "Paranormal Activity" director Oren Peli and Michael R. Perry and executive produced by Steven Spielberg -- follows a group of people on an Amazonian search to find Dr. Emmet Cole (Bruce Greenwood), a nature-loving TV host who stumbled upon something magical during his explorations ... and then never returned home. His wife Tess (Leslie Hope) and son Lincoln (Joe Anderson) set out to find him, along with some very resourceful friends, including Lena (Eloise Mumford) and producer Clark (Paul Blackthorne), whose team is capturing it all. (Get ready for some serious shaky camera action.) But they quickly come up against some paranormal forces that can't be explained, and that obviously don't want them snooping around.
With a new mystery unfolding each week of its initial eight-episode run, "The River" promises plenty of ghosts, freaky forces of nature and things that go bump in the night. I caught up with Greenwood, Hope, Mumford and Anderson to hear more about their adventures, both onscreen and off, including having to shoot in an abandoned mental hospital for children.
Plus, when I asked if everyone dies on "The River," their answer says it all!