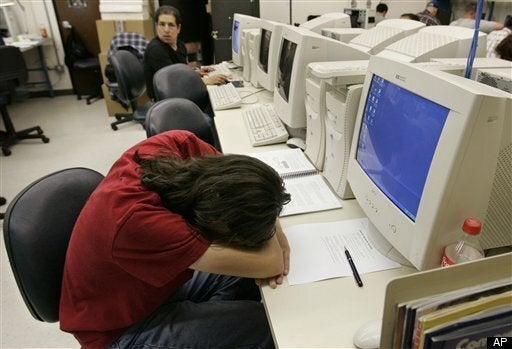 I've dedicated more than half of my professional life to public service in New York City. In that time I've served four different mayors, led the City's initial response to the onslaught of HIV/AIDS, battled rising homelessness in our shelters and assisted victims of 9/11 in the immediate aftermath of that national tragedy.
In my columns here, I hope to highlight the issues facing our most vulnerable communities and the nonprofit sector and discuss smart and sustainable initiatives that are making the most important and lasting contributions to our communities. Initiatives like NYC Service, which is driving volunteer activity to the city's most pressing needs, and Earned Income Tax Credit (EITC) outreach efforts nationally that bring low-income families up to $6,000 at tax time.
But for my first column, I wanted to talk about the current state of affairs for nonprofits in New York City and throughout the country.
The economic crisis has eaten away at our social safety net. As President and CEO of United Way of New York City, I've witnessed job losses and job migration like never before. Seniors have watched their personal savings vanish, while others have had to postpone retirement another ten years. Vulnerable New Yorkers have slipped further into poverty. And according to a National Council of Nonprofits report released last month, nonprofits have been hit hard by the economic crisis and continue to struggle to provide the services so essential to our communities.
The report showed that last year more than half of nonprofits experienced increased demand for more of their services, escalating operating costs, and decreased revenues to meet higher demands. More than a third of nonprofits have had to make cuts to their operations, one in three nonprofits laid off staff or eliminated positions and more than a third instituted salary freezes. In New York City, the situation isn't any better. A Baruch College and the Human Services Council survey released in September shows that 80 percent of respondents lost private financing and 50 percent lost government financing.
To say the least, these numbers indicate that nonprofits have had a very tough year.
When the financial crisis first began in September 2008, we knew that the old way of doing business was over. In the past year, I have repeatedly tried to highlight the silver lining in such a crisis. It is an opportunity to streamline operations and increase the efficiency of how we deliver our services to communities. This is a good thing. We can all agree that now is the time to be bold and visionary in our thinking about how nonprofits function and respond to the demand for services.
Yet just as the impetus for change in the financial sector has decreased as the economy has slowly improved, the nonprofit sector also seems to be losing momentum for significant change. And the underlying problems that existed before the financial crisis still exist in the nonprofit sector -- poor governance, weak financial management, insufficient accountability and failure to actively engage donors.
In my opinion, we cannot just bury our heads in the sand until the recession has passed. Even though many economists are predicting that the economy has bottomed out, we know that the situation on the ground isn't looking like an economic recovery. The jobless rate is at a 16-year high and we are seeing an ever-increasing demand for basic human services as families lose their health care or their homes. On top of this, our local, state, and federal government coffers are depleted.
The nonprofit world is going to have to step up during this period. Our ability to continue to provide services -- and prevent social problems by addressing their root causes -- will be critical over the next few years.
While there is no single prescription for nonprofits, there are ways that we can make ourselves more productive and solvent. By streamlining our operations, focusing on our mission-critical activities, holding ourselves more accountable and more creatively engaging our volunteers and donors, our sector can demonstrate the kind of resiliency needed to get through these tough times, and, more importantly, emerge stronger going forward.
For example, when the Food Bank for New York City saw a decrease in food donations of 40 percent correspond with an increase in demand for food of over 30 percent, the organization took action. As the Chronicle of Philanthropy reported they pursued several significant changes: the organization 1) started tracking donations weekly rather than monthly; 2) invited donors to breakfast meetings with the executive director to let them hear updates firsthand; 3) created an annual hunger survey to keep donors informed about the importance of food aid; and 4) embraced a "virtual food drive" which turned out to be very successful. These are not revolutionary ideas, but a problem was acknowledged, and significant changes sought. It can be as simple as that.
The extent to which nonprofits are able to meet the challenges that lie ahead and create innovative solutions will determine, to a large degree, how well our communities handle the lasting effects of the Great Recession.
Related
Popular in the Community