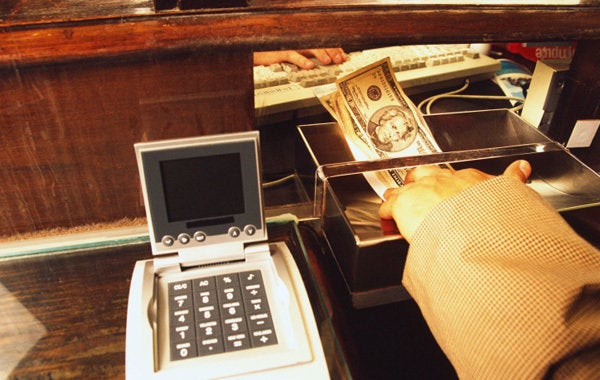 "Main Street America has to take the lead in getting our economy in shape for the next fifty years": that was the rallying cry of our first post in this series.
Given the dire state of the US economy and the political paralysis on financial reform in Washington, it came as no surprise to us that some of the responses to our blog doubted that citizens could shape a better, genuinely popular, version of capitalism, in which we all benefit. That is why we have come up with a ten point action plan that all of us can follow. It will not be easy for ordinary citizens -- in our work, as consumers and as investors, as well as in how we vote -- to defeat the entrenched interests on Wall Street and in Washington, but things certainly won't change unless we take up the challenge.
Here are our ten ways we can each make a difference:
1) Banks need capital, which means your savings. So support the banks that do the things you want -- banks that invest in their local communities -- by joining the Huffington Post's 'Move Your Money' campaign, which is already proving that even in a 'too big to fail' banking system, individual citizens moving small amounts of money can be a powerful force for change.
2) They looked great until the market crashed in 2008, but mutual funds and pension funds have done a terrible job of investing your money to create sustainable wealth. So be active in choosing a fund that puts your money to work in responsible ways that generate riches that last. Tell your financial adviser that you want a 401k-plan that invests your money for long term value, not short term profit-chasing, and be ready to move your money. If your financial adviser cannot offer you options that do what you want - change your financial adviser! One website that can help you find better options is provided by the Social Investment Forum.
3) Read your mutual fund or pension provider's annual report to find out what they are doing to challenge the short-termist bonus culture and get companies thinking long term. Ask them questions, go to the annual meeting, and tell them that you want a more responsible capitalism. They are more likely to take notice if government and the courts push them in the right direction, so join our campaign (and encourage your friends to do the same) to get the Department of Labor and Pensions to sue big mutual funds and pension funds over their failure to fulfil their fiduciary duty to the public.
4) A month after the bankruptcy of Lehman Brothers triggered the near-collapse of the financial system, billionaire financier Carl Icahn launched a group called the United Shareholders of America to campaign to give shareholders real rights over corporate executives. Icahn is right that American shareholders are far less powerful than their counterparts in many other countries, including Britain -- but he now seems to have lost interest in the United Shareholders Association. Join our call on Icahn to revive the organisation and turn it into a genuine voice for shareholders.

5) Executive pay is out of control. An urgent priority should be to give shareholders a vote on what executives are paid at the companies they own. This idea is being kicked around in Congress, but has yet to be adopted. Sign up to our "We Want A Say on Pay" campaign.
6) America's system of financial regulation is a mess, yet Washington shows no sign of implementing the serious reforms that are needed. In a blog responding to "The Road From Ruin," Citigroup director and former bank regulator Diana Taylor proposed a new nationwide 411 financial regulation helpline -- a one-stop service for anyone who has questions or concerns of any kind about a bank or other financial company and does not know who to talk to about it. Support her by joining our campaign for a 411 helpline.
7) Reject the 'greed is good' culture that helped cause the crisis. Graduates of leading business schools like Harvard and Thunderbird have started taking an oath, promising that they will uphold proper ethical standards. This is not just for business school students; it is for anyone in business. If you own your own company, or work for a company, take the oath, live it and tell other people about it. If you are not in business, ask the executives of the company you work for, or of the companies you buy from, to take the oath. The oath project website is here.
8) One reason Washington does not reform capitalism to make it work in the interests of all citizens is all the campaign finance dollars paid by business to politicians. Imagine if every time a politician appeared on TV, details of how much campaign finance he or she received and who the largest donors are appeared on the screen at the same time, the political equivalent of a news or stock ticker. Actually, don't just imagine it: sign our petition to the main TV networks, plus C-Span, Fox News and MSNBC.
9) Use the power of your consumer dollars. Buy from the companies which operate according to values that you respect and don't buy from companies are all about short-term greed. Tell the companies what you are doing and tell other people about it, too.
10) Be a competent economic citizen. All of us contributed to the crisis by forgetting the basic laws of economics and finance. We all need to do better. Test how well you understand finance by playing financial soccer. Read the business and economic pages of your newspaper. If they are not telling you about what we need to build a more sustainable capitalism, tell them; if they don't give you a decent answer, get a different paper! Help others to be more financially literate by supporting campaigns like Operation Hope, the Hip-Hop Action Summit, Aflatoun or the Network for Teaching Entrepreneurship. Join the 5MK campaign chaired by Quincy Jones and Ambassador Andrew Young to mentor 5 million kids on financial literacy and their other "silver rights". Becoming a competent economic citizen is not easy, but it holds the key to building a better capitalism.
As we conclude in "The Road From Ruin," reforming capitalism is a task for all of us. Ultimately, we are the change.
Calling all HuffPost superfans!
Sign up for membership to become a founding member and help shape HuffPost's next chapter