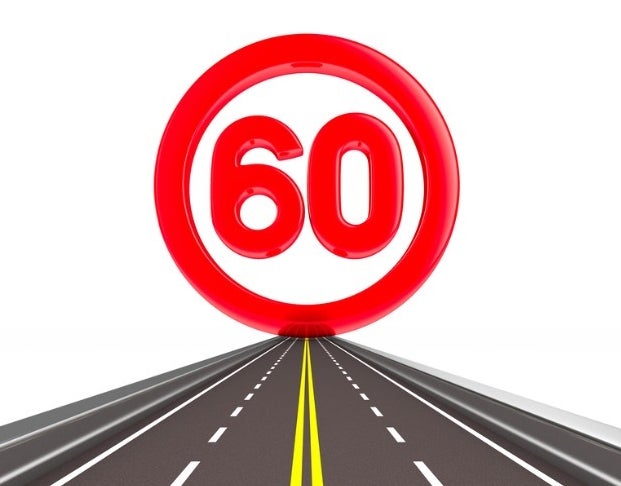 On a beautiful, crisp fall afternoon last year, my husband and I strolled through Central Park, arm-in-arm, basking in the glorious day. As we approached the west side of the park, we noticed runners (not many) wearing racing bibs on their shirts, slowing down to grab cups of Gatorade or water from a table that was clearly set up for them. I asked one of the volunteers what was going on. "They're in the New York Road Runners annual 60k race. It goes around and around Central Park . . . about nine times. And, it's New York City's only ultra-marathon," she explained. Oh.
I quickly pulled out my iPhone to calculate the number of miles they were running: 37.2 to be exact. Hmmm.
That day, one month short of turning 60, I looked at my husband in total disbelief. "Why would anyone want to run over 37 miles around the wicked hills of Central Park? Why?" He just shrugged and took a few photos of some squirrels with his Leica. "Why would anyone want to run 26.2?"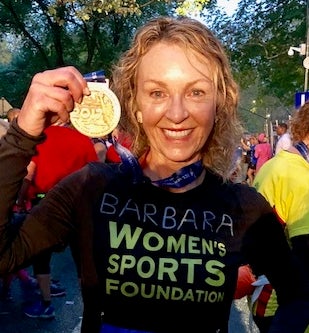 His response made me smile because two weeks before I had run in my third New York City Marathon (26.2 miles). So, I thought to myself, was running 37 really that much of a stretch? Well, let's review: when you run in the NYC Marathon, there are tens of thousands of people cheering you on through the five boroughs–friends, family, strangers–all there to help push you across the finish line. And the NYC Marathon attracts over 50,000 runners every year, so you always have plenty of company. What's more, according to a recent study, training for and running in marathons (an average of one marathon a year) can contribute to a decrease in the formation of coronary plaque in women, and an increase in overall heart health. See? I know what I'm doing.
But this 60k race in Central Park is a whole 'nother story: it typically has only 300 or so determined people (mostly men under 40) and no throngs of adoring crowds to cheer you on (but lots of curious tourists). Some experts in the medical community even feel running such long distances can wreak havoc with your body.
That didn't seem to stop these runners. Impressed, we watched a bit until talk focused on what to eat for dinner.
A month later, I turned 60, which opened up a whole new world of questions for me, including: "Should I run that 60k next year while I'm still 60?"
There was something very appealing about getting a medal (and t-shirt) that had 60k written all over it . . . while I was 60. Had I been 59 or 61, it just wouldn't have had the same ring to it, know what I mean?
So, I secretly started to prep for the 60k race in Central Park, eleven months hence. 'Secret' because I knew my husband would either talk me out of it, or talk my daughters into talking me out of it.
I signed up for every 5k, 10k, 15k, and half-marathon race that the New York Road Runners club scheduled for 2017, and rarely missed a Saturday morning run (if there wasn't a race) with the NYC Galloway Running Group. When the Women's Sports Foundation(started by the incomparable Billie Jean King) called to invite me to run on the WSF inaugural marathon team (five women, total), I jumped at the opportunity. I even ran in the Edinburgh Marathon at the end of May for fun and as part of my secret training.
While everyone thought my "end game" was the NYC Marathon (my 4th NYC, 5th overall, and all since turning 50), I knew better: in fact, the NYC Marathon on November 5th, 2017 was just a warm-up for the NYRR 60k on November 19th.
Jeff Galloway — the founder of the Galloway Run/Walk/Run program, which I follow — suggests running a distance of at least 27 miles 3 – 4 weeks before an actual marathon, believing that it helps the runner feel psychologically and physically ready for 26.2. So, before running the 2017 NYC Marathon, I ran 30.
After proving to myself that I could run 30 miles — around the wicked hills of Central Park, no less — and live to tell the story, I decided to share 'the secret' with my husband, daughters, and close friends. Oh, and on Facebook, too. Yep, the whole world knew that I was going to be one of those crazy people who ran around and around and around Central Park, just to get a bit of bling that had '60k' written on it.
But, life has ways of throwing monkey wrenches into your best-laid plans. Three days after running the NYC Marathon, I flew to Scotland for a few days to visit my youngest daughter, a second year student at the University of St. Andrews. One day after my return, I had to fly to Washington DC to attend the National Osteoporosis Foundation board meeting, with a scratchy throat and sniffles. Arriving home on Friday night, I told my husband that running a 60k race the next morning, given what my last two weeks were like, was probably not the best idea.
At 5:30am I woke up and knew I would do this race. If I waited another year, I reckoned, the chances of actually doing it were slim. I might not be ready next year, and I was ready now. I laid out my clothes, pinned on the racing bib, and took a deep breath. After my regular coffee and whole wheat toast with peanut butter breakfast, I packed a peanut butter sandwich, GU energy gels, pretzels and a banana, got dressed, stuck my phone into my running pants pocket, wrote a note for my still-sleeping husband, woke my still-sleeping daughter and asked her to walk our dog, Pete, and walked over to Central Park. No big deal.
The year before, the 60k took place on a glorious and warm fall day. Not so the year I chose to do it. Cold, drizzly, and rather dismal, a few hundred (358 to be exact) determined people still came out to run 37.2 miles, including me. It wasn't easy. It fact, it was very hard. But my strategy was simple and steadfast: run slowly and keep going. This race is all about endurance, not speed. And that's what I did. It helped a lot to have two friends join me for a few of the miles. In fact, one of them ran the final eight miles with me, straight to the finish line, pushing me on.
Here's a photo my husband took of me crossing the finish line, happy, relieved, and a little wet from the constant drizzle.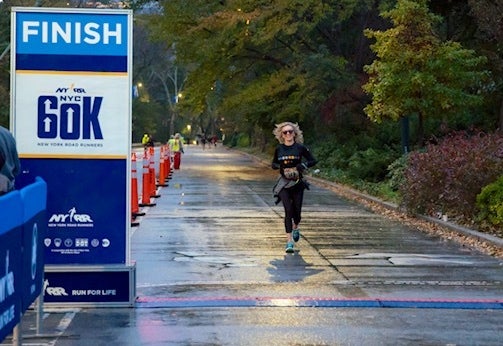 The next day I reviewed the stats from the NYRR website and a few interesting things popped out: Of the 358 crazy runners who ran in the 2017 60k race, the majority were men approximately 30 years old (249 men/109 women). The oldest woman was 62 and the oldest man was 74. There were 19 women runners 50 or over (including me). In the 60 and over age group, there were only 6 women (also including me). I feel quite honored to have been in this small group of women who finished this grueling race.
Yep, I got my t-shirt and medal, have "ultra-marathoner" bragging rights for the rest of my life, but most importantly, I learned that to #LoveYourAge means never having to say "I can't" just because of how old you are. While not everyone wants to run an ultra marathon, marathon, or even a block, each and every one of us has a dream, goal, or desire. And no one should be afraid to dream big or do big, just because of your age. That, to me, is the secret to successful aging.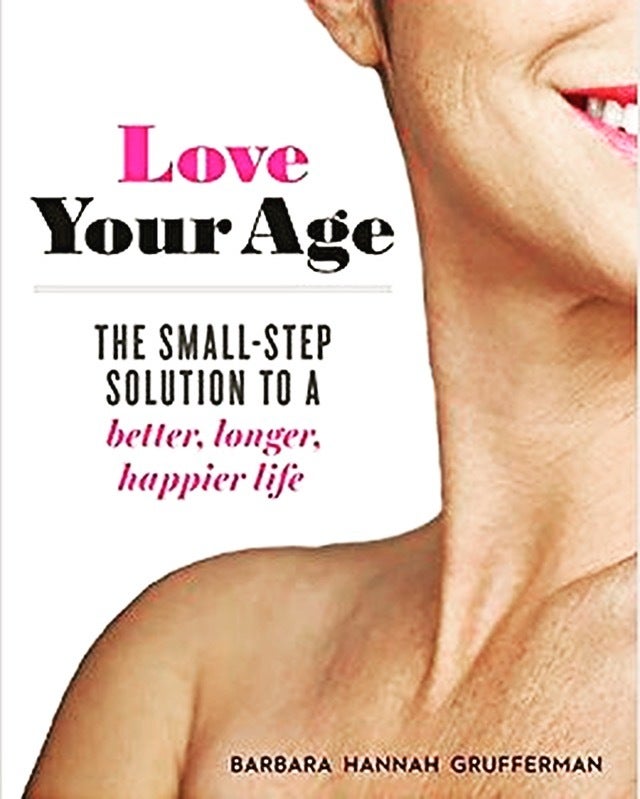 Related
Popular in the Community