That beautiful yet scary feeling of unfamiliarity in a new place. This was exactly how I felt when I moved to Sweden from New York City. Between the beauty of the country, thriving innovation and the open minded inhabitants, what was there not to love?
Sweden has and continues to be seen as a leading country in terms of quality of life. It's no surprise that hundreds of thousands of refugees have gone to seek asylum in this country they hear so much about.
"Before I moved to Sweden, living in Syria was a nightmare. My town had been taken over by ISIS and I knew I had no other choice but to leave. A new home without bombings was automatically paradise to me." said Syrian refugee Abdallah Almohammad.
Prior to moving to Sweden, Abdallah finished medical school and was doing his residency as a surgeon at a local hospital in his town. Determined to continue his path as a surgeon and obtain a better quality of life, Abdallah moved to Sweden. "During the time I waited for my permanent residency, I spent all my time learning Swedish. I told myself in 6 months I would be fluent and get back on track to being a surgeon."
After countless hours of language apps, Youtube videos, books and playing tennis with the locals, Abdallah reached his goal and was ready to conquer the workforce. He is now working at Sahlgrenska hospital in Gothenburg and surrounded by friends both Swedish and of various backgrounds.
By his determination and ambition to integrate, it is obvious that Sweden has gained a person who will make a positive contribution to society.
In addition to Abdallah, I have had the privilege of meeting several refugees who are prime examples of model citizens. My colleague, Abdullahi and his sister Fardowsa came here from Somalia 7 years ago, they are both employed and fluent in Swedish.
Abdullahi always lights up when he talks about home and wishes to bring the knowledge he has obtained here back to Somalia when he is able to. "We had always heard good things about Sweden and wanted to live in a place where we could get a good education and a better quality of life." said Abdullahi.
Acknowledging the need to preserve one's cultural identity, Abdullahi cited three main components for successful integration in his adopted home: learn the language, socialize with the locals and accept the cultural norms of your host country. This seems to be a common thread among foreigners who have successfully integrated.
As an expat abroad, I am frequently asked if I think it's "safe" to take in refugees. This very question is what has compelled me to write this article, to shine a light on what successful integration looks like.
There has recently been a focus on Sweden due to a reported number of violent incidents in some segregated areas. It is easy to appreciate the difficulty that law enforcement is facing when trying to bring offenders to justice. This has unfortunately resulted in the rise of vigilantism throughout Sweden.
Polarizing views on this subject has led to generalizing an entire group rather than holding the individuals accountable for their actions.
Which brings me to startups like Orten.io (translation:The Hood), working towards connecting segregated communities with entrepreneurs. Somali born founder Zakaria Hersi said, "People coming here need someone to look up to. They need to see the potential they have in this country, that's why I started Orten. If people, especially the youth, have adults to look up to that will discourage them from getting involved in a life of crime."
Orten was recently nominated at the Nordic Startup Awards for best new startup ecosystem. "I think entrepreneurs often have a real world perspective which is why I thought they were good to connect with. Living in central Stockholm is like living in a bubble, people don't see what's happening 20 minutes away in these suburbs. We need programs to help people succeed and integrate."
Orten hopes to create 1,000 developers by 2020. They currently have a program where they have chosen 5 females and 5 males to enter a coding course where they will create an app and take a stab at the entrepreneurial world.
Companies such as Just Arrived and Mitt Liv are working towards the common goal to help employ newcomers to Sweden. "As soon as I moved to Sweden with my family, I started looking for a job. You need to depend on yourself to make a life here. My family and I speak English, which helped us to find good jobs quickly, and are doing everything we can to integrate." said Syrian born Salam Al Hennawi, financial and recruiting consultant at Just Arrived.
Salam hopes that authorities will provide better assistance and acknowledge the efforts made by newcomers. Guidance is a crucial element to successful integration.
Founder of Mitt Liv, Sofia Appelgren started Mitt Liv to not only help foreigners find jobs but create work environments that encourage diversity. This year's program had 500 participants, with 89% securing a job, internship or furthering their education within their field.
Throughout history it has always been difficult to initially integrate a new group of people into a country. Yet it has been proven time and time again that these new arrivals can not only integrate but become productive and contributing members of their adopted country. The exemplary actions of those who put forth everything they have to integrate will pave the way for fellow newcomers.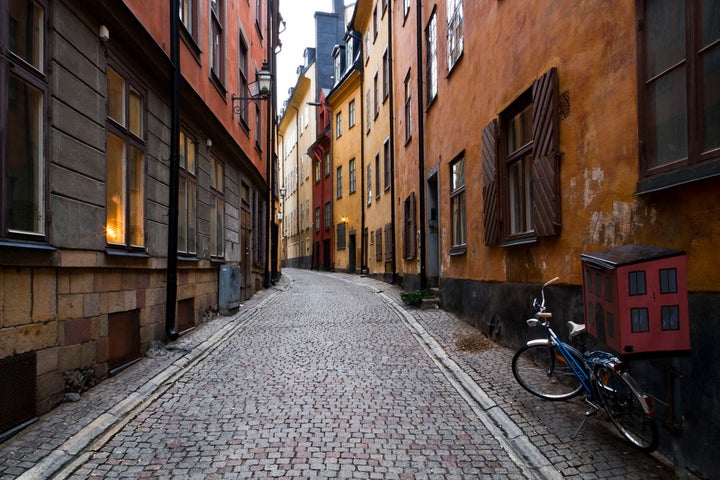 Popular in the Community