So I just headed out on my big European summer trip. Leaving NYC behind, I made my way to the airport in order to embark on an amazing adventure.
I arrived at JFK about three hours before my flight was expected to take off. Airlines typically recommend you give yourself two to three hours to ensure you have enough time to check your bag and get through TSA but true to form, I whizzed through security and boarding within a matter of minutes. However this did not mean I did not encounter a hiccup. That hiccup was baggage.
I flew Norwegian Airlines which is notorious for cheaper European travel. On the flight I later found out via the plane informational video that they are able to offer such competitive rates because their planes are more eco-friendly and burn less gas which means, your pockets are spared. But back to the matter at hand, the baggage conundrum. I was allowed to check two bags that weighed no more than 20 kilos (44 lbs) and anything over that would run me $15 per extra pound. That was something I did not want to hear considering my bags were about 20 pounds overweight (I blame it on the hair product).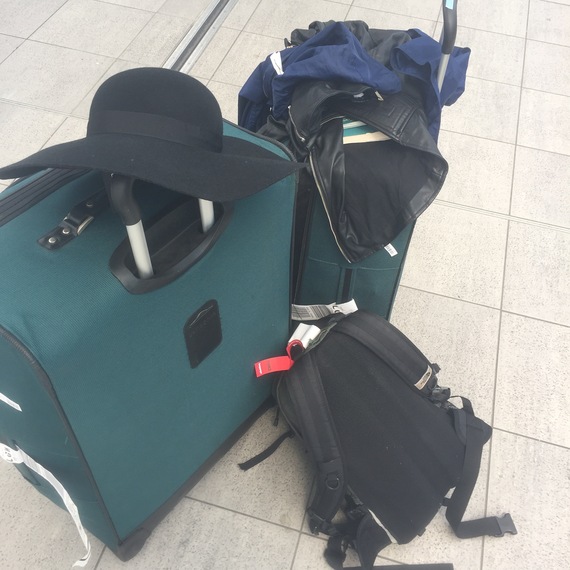 I immediately went into a panic but the woman at the desk was at the ready to rescue me from my plight. Instead of paying nearly $200 plus dollars just for the extra weight, she gave me the second option of checking a third bag for a fee of $65 in order to distribute the weight and save my bank account from shock. I wished in that moment that I had something like a small roll on suitcase or had access to my Herschel Novel Duffle (so much space and a compartment to store some of my shoes that made my two suitcases so heavy) but no such luck. However, I did have my trusty North Face backpack that worked like a charm.
After that issue was settled and I was through TSA, I had a new problem - how to waste three hours without spending any money in the airport?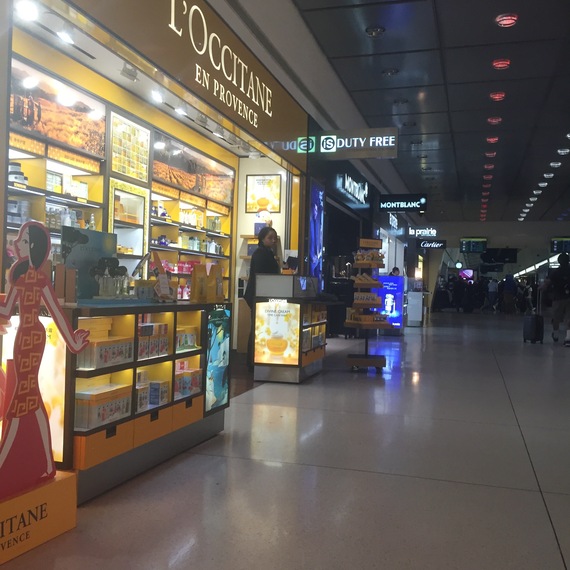 The answer - I planned ahead and packed things in my second bookbag (I use this more as a purse) to keep me entertained. One of the first things I pulled out were these iPhone camera lenses from Lensbaby in order to capture some creative footage/photographs. They're relatively new to me so I had a ton of fun taking weird "artsy" pictures. All of the lenses I had did something creative like invert images, provide a kaleidoscope effect or something else atypical. Once I was bored with that, I played a few games on my phone and checked all my social channels for news and updates.
Every time I felt bored (because let's face it, when you travel solo without a buddy to talk to, things can get boring really quick), I picked out a new activity from my backpack of tricks. There was my bag of Lush products (I had a solid container of Angels On Bare Skin Cleanser that I used in the bathroom. And believe me, after sitting still in the airport for a couple of hours, you just want to feel clean. The cleanser did that.), my Kindle, snacks, and even a little crossword book. All the toys to make sure the time in the airport flew by - and it did!
After all of my little airport activities (and I didn't even get to do all of them) it was time to board.
To find out what happens next, stay tuned for the next post - the arrival and follow my blog for more stories!