With a few days left in the States before I go abroad again, my old college friend took me on a road trip through Long Island. We drove from Stony Brook to Montauk, the easternmost point of the island.
Our first stop was a quick pullover at the Memory Motel because I had done some research earlier in the week and found out that back in 1975-76, the Rolling Stones had rented out Eothen, Andy Warhol's five-house compound to work on their 13th album, Black and Blue and would sometimes hang out at the bar of the motel. Apparently, it had the only piano and pool table in town. I still wonder how Warhol had a huge compound with five houses on it, but couldn't find a place to put a piano or pool table on it anywhere... but, anyway... the few visits to the motel did actually inspire them to write one of their underrated gems, "Memory Motel," on yes, their Black and Blue album.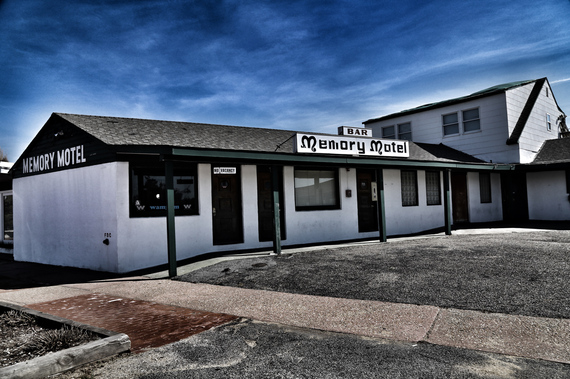 We then tried to see Eothen, but it was designated as private property with 'No Trespassing' signs on the driveway. Supposedly, the current owner is Mickey Drexler, the CEO of J. Crew.
Next, we drove to Montauk Point Light, a beautiful lighthouse that was first lit in 1797! It is now considered a National Historic Landmark. It doesn't officially open for the 2016 season until May, so I was only able to get photos from outside the gates.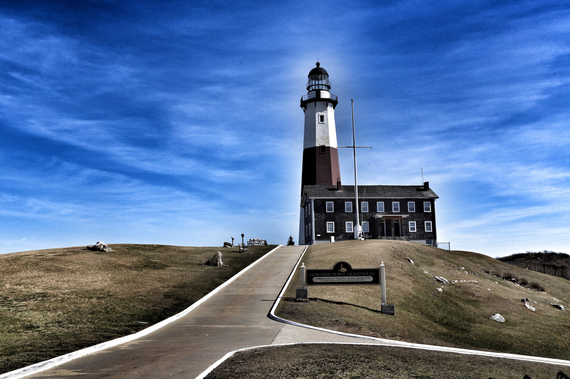 The next stop was the Pollock-Krasner House and Study Center. This is the home and art studios of famous abstract expressionist painters Jackson Pollock and his wife (also an acclaimed abstract expressionist in her own right) Lee Krasner. They bought the home in 1945 for $5,000. Pollock had a barn behind the house converted into his studio. Krasner donated part of the wetlands behind their home to The Nature Conservancy after Pollock's death. This is also a National Historic Landmark. Again, as it was February, the official 'open' season had not yet commenced. It will resume operation for visitors in May 2016.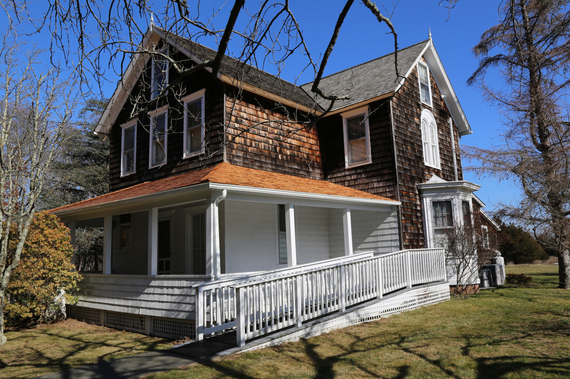 The Pollock-Krasner House -- bought in 1945 for $5,000.
Rumor has it that Peggy Guggenheim lent them $2,000 for the down payment in exchange for some artwork.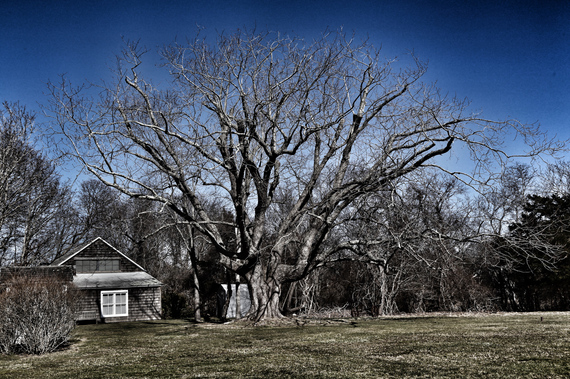 Pollock's barn converted into a studio.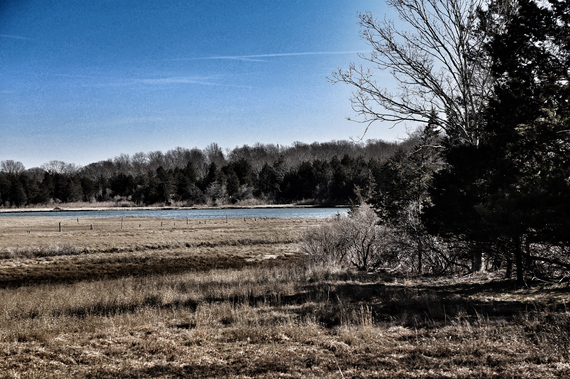 Part of the wetlands donated by Krasner to The Nature Conservancy.
The final stop was at Old Hook Mill, another historic landmark. This is a gorgeous windmill that was built in 1806 and operated effectively for over a hundred years. It will be open for visitors in July 2016.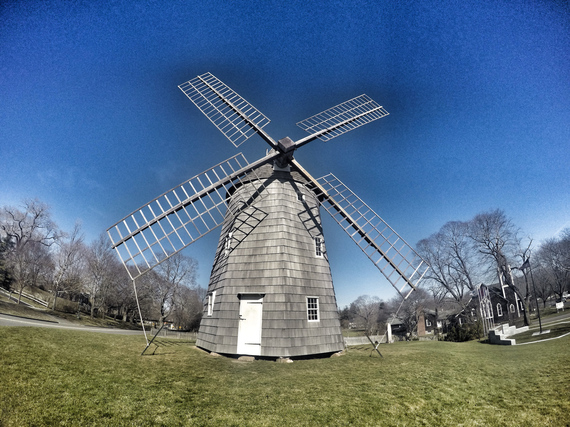 So, as you can see, a quick one-and-a-half-hour road trip on Long Island takes you on a journey through New York history. I highly recommend this trip in the summer time (when these places are officially open) for the city folks and tourists who are looking for a road trip that promises lots of open space and fresh air.