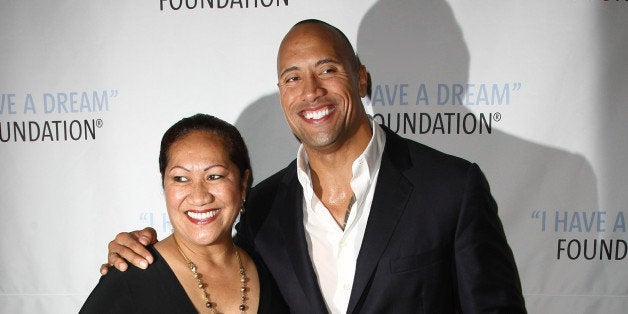 Johnson has spoken at length about the many sacrifices his mother made to care for his family. When he was 14, the family car was repossessed and an eviction notice appeared on the front door of their apartment. It was a devastating time for the family.
"We come home, and there's a padlock on the door and an eviction notice," Johnson told The Hollywood Reporter last year. "My mom starts bawling. She just started crying and breaking down. 'Where are we going to live? What are we going to do?'"
Johnson's mom worked hard to make ends meet, and she supported her son as he struggled through his tumultuous teen years. In 2008, Johnson told Men's Journal that he became determined as a young man to make something of himself so he could give his mother a better life.
On Sunday, Johnson shared a photograph of Ata on Instagram. The photo shows her crying on an airplane, a plate of food in front of her.
The Instagram caption reads:
Cool Mother's Day story.. early am flight and I'm sittin' across from my mom when out of the blue she looks around the plane, then looks at me and says "Son, I can't believe the life I have.. grandma and grandpa would be so proud." I asked her, "Are you happy ma?". Just then the flight attendant placed my moms breakfast down on the table and my mom said to me, "Am I happy?.. I used to worry about how I was going to buy groceries for us and now I just had my breakfast placed down in front of me". She bursts into tears and says "Yes, son I couldn't be happier". This is the woman who when I was 14yrs old we were evicted out of our apartment in Hawaii 'cause we couldn't afford the $180 per week rent. At this moment Im shaking my head and smiling quietly (as my mom blows her nose;) 'cause she just told me she's happy. And y'all know when our parents tell us they're happy, its so satisfying for us, 'cause it means we've done a good job for them as their kids. Happy Mother's Day to all the deserving amazing mamas out there. And Happy Mother's Day to my amazing mom who will no doubt kill me for posting this crying pic. #EnjoyBreakfastMom #GratefulTears #TryNotCryInTheEggs
At the time, the actor wrote an emotional message on Instagram: "First reaction is to find the person who did this and do unrelenting harm to them. But then you realize the most important thing is my family lived thru this and we can hug each other that much tighter these days. Hug your own family tighter today and be grateful you can tell them you love them."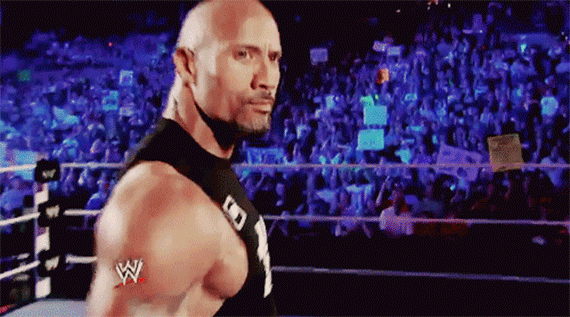 Dwayne Johnson Best Moments
Popular in the Community