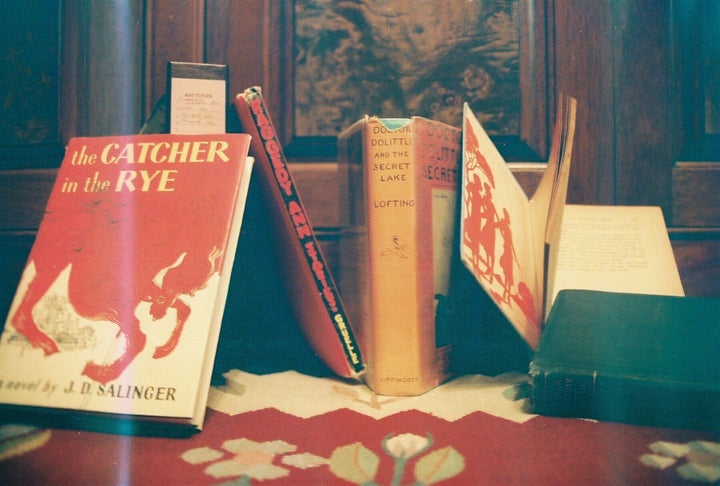 Recently, there has been some confusion regarding the role of fiction and literature in the Common Core State Standards. The confusion stems from the fact that the Standards call for increasingly large amounts of informational text to be read, and the mistaken belief that this means that literature and fiction should take a back seat in the secondary ELA classroom.
It's important to be clear at the outset that the Common Core Standards apply to a broad spectrum of disciplines: English Language Arts, and literacy in History/Social Studies, and Science and Technical Subjects. By high school, the Standards require that 70 percent of what students read be informational text, but the bulk of that percentage will be carried by non-ELA disciplines that do not study fictional texts. Said plainly, stories, drama, poetry, and other literature account for the majority of reading that students will do in the high school ELA classroom.
The Standards could not be clearer: ELA classrooms must focus on literature -- that is not negotiable, but a requirement of high school ELA. On page 5 of the Standards -- where the distinction between literature and informational text is introduced -- there is an explicit, unambiguous statement regarding the balance of texts relative to the disciplines covered by the Standards:
... the ELA classroom must focus on literature (stories, drama, and poetry) as well as literary non-fiction, [and] a great deal of informational reading in grades 6-12 must take place in other classes...

The point is reiterated in a follow-up footnote: "The percentages ... reflect the sum of student reading, not just reading in ELA settings. Teachers of senior English classes, for example, are not required to devote 70 percent of reading to informational texts. Rather, 70 percent of student reading across the grade should be informational."
There's simply no mistaking the intention of these passages: ELA classrooms are not being taken over by informational text; literature is not being left by the wayside.
Indeed, reading high-quality fiction is deeply engrained throughout the Common Core Standards. On page 57, the Standards explicitly list a variety of subgenres of narrative fiction that students should read: adventures, historical fiction, mysteries, myths, science fiction, realistic fiction, allegories, parodies, satire, and graphic novels. They go on to list different forms of drama (one-act and multiact plays) as well as poetry (narrative poems, lyrical poems, free verse, sonnets, odes, ballads, and epics).
If that level of detail weren't enough, the Standards (on page 58) list many examples of specific texts that are appropriate for the ELA classroom in grades 6-12. Here again, the role of high-quality fiction is unambiguous, with wonderful literature such as The Adventures of Tom Sawyer, The Great Gatsby, Macbeth, "The Raven," and A Raisin in the Sun cited as exemplars. It's simply not the case that the Standards in any way suggest that literature and fiction now play a secondary role in the ELA classroom.
In terms of specific texts that are required in the Standards, Shakespeare is required explicitly in two standards; reading a play by an American dramatist is required in one. The Standards also require that students demonstrate knowledge of foundational works of American literature, so texts like The Adventures of Huckleberry Finn are likely to receive a great deal of attention. Far from marginalizing authors like Shakespeare, the Standards celebrate the Bard and other classic works.
Finally, some have asked whether the inclusion of literary nonfiction in the Common Core means that students will be required to study technical documents such as maps and executive orders in the ELA classroom. The answer to this question is a resounding "no." Nowhere in the Common Core are these documents suggested as reading for the ELA classroom. Instead, page 57 of the Standards explicitly lays out the types of literary nonfiction suggested for study in ELA, and page 58 makes the types of text even more clear by listing sample titles -- all of which are high-quality works crafted for a broad audience, not technical documents. Additionally, our country's Founding Documents and the "Great Conversation" they inspired are offered as explicit models for high-quality literary nonfiction in the high school standards for the ELA classroom, as page 40 of the Common Core (see below) makes clear. In fact, it is now required that students encounter these documents in their ELA classrooms.
The reading of literary nonfiction in the high school English classroom is not new but is more well developed in the Common Core Standards; students can now read such high-quality texts as the Founding Documents not only for their historical significance in a history/social studies environment, but also in the English classroom, where students can explore their rhetoric, reasoning, and ideas in rich ways. The expansion of high-quality literary nonfiction in ELA allows students to study the fusion of thought and language in well-wrought argumentative and informative writings, as well as narrative nonfiction. As English teachers prepare their students to be ready for college, career and life, it is essential that students demonstrate their ability to read literary nonfiction as well as literature. Literature remains a majority of the work in ELA, but reading high-quality literary nonfiction builds a capacity for reading widely in the future.
Whether students are reading fiction or literary nonfiction, the Standards emphasize students reading sufficiently complex texts and gaining command of evidence within the texts they are reading. The Standards are not only about what students read, but how they read. Students are expected to read carefully and demonstrate their analyses of texts in speaking and writing. Research is celebrated in the Standards as an essential component of college and career readiness. The Standards in no way ask ELA teachers to abandon literature; instead, they require that students read demanding, high-quality fiction and demonstrate their ability to analyze such fiction.
As this examination of the Standards shows, reading fiction retains the primary role in English Language Arts in grades 6-12, where it is complemented by high-quality literary nonfiction. These are the facts of the Standards themselves. As we move forward and the Standards are implemented in classrooms around the country, it is critical that teachers and students accurately understand their language and intent. English teachers and concerned parents can rest easy: Literature is still at the heart of the ELA classroom experience.
Introduction to the Common Core Standards, p.5
Common Core Standards, pp.57-58
Grades 11/12 Reading Standards for Literature, p. 38
Grades 11/12 Reading Standard for Literature, p.40
__________________
Susan Pimentel is a lead author of the Common Core State Standards for English Language Arts/Literacy, founding partner of Student Achievement Partners and vice chair of the National Assessment Governing Board.
David Coleman is a lead author of the Common Core State Standards for English Language Arts/Literacy and president of the College Board.
Related
Popular in the Community