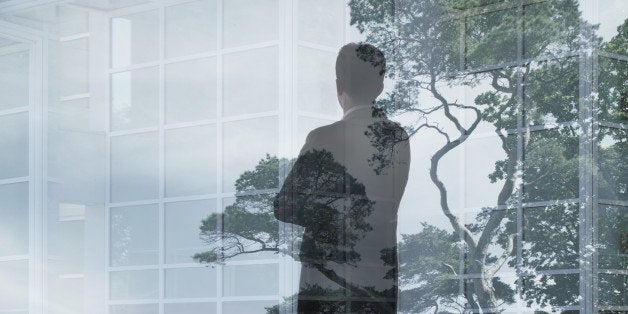 This weekend, thousands of people will travel to New York for the annual week of activity surrounding the opening of the United Nations General Assembly and the Clinton Global Initiative. This year, a special focus on the issue of climate change has spurred both an official Climate Summit at the UN and the People's Climate March through the streets of New York. Also in the fore are continuing debates on the global development framework to replace the Millennium Development Goals - eight ambitious goals agreed upon by the world's governments almost 15 years ago -- whose successor goals will crucially interweave social objectives -- like employment, good health and education for all -- with environmental and economic goals.
In the background of all these discussions is the question of where the money to do the right thing will come from. Assuming countries across the world can muster the political will to actually make bold, sustained commitments to ending poverty, providing decent jobs, providing universal health coverage, and reducing greenhouse gas emissions, there is still the question of how to pay for it.
The role and nature of private sector investment in producing positive social and environmental outcomes remains hotly contested. And even more so is the role of business in delivering beneficial goods and services while aiming to make a profit. But the world can't afford -- literally -- to overlook this sector's contributions of capital and effort.
One group addressing this challenge is The B Team, an international group of CEOs and business leaders who aim to "make business work better" and demonstrate a Plan B for Business -- creating the building blocks for a future in which business is a driving force for social, environmental and economic benefit. The B Team has underscored the importance of redirecting investment to new, often hybrid forms of business that integrate people, planet and profit. These comprise social businesses, for-benefit enterprises, values-driven companies, and other social enterprises.
The B Team and many others have welcomed the release this week of a new report by the Social Impact Investment Taskforce, established under the UK Presidency of the G8 and chaired by Sir Ronald Cohen. Their recommendations are designed to harness the power of entrepreneurship, innovation and capital for public good. This Taskforce is continuing what is already more than a decade-long pursuit of scaling up impact investing, which can be defined simply as investment that seeks to create a positive social and/or environmental return, not just a profit. Impact investing seeks to use the trillions of dollars circulating in the global economy for social and environmental benefit. The new Taskforce report highlights the fact that impact investing is not designed to replace government responsibilities, but to help governments fulfill them more effectively. It acknowledges that the scale of impact investment has grown too slowly. Its high-level recommendations include the need for investor decision-making to consider the three dimensions of risk, return and impact; allowing trustees, as part of their fiduciary responsibilities, to consider social as well as financial return on their investments; giving profit-with-purpose businesses the ability to lock-in mission, with governments providing appropriate legal forms or provisions for entrepreneurs and investors who wish to secure social mission into the future; and better supporting impact investment's role in international development. They also make a special plea to the philanthropic sector to do more impact investing with their endowments, as well as providing more grants to develop business models that attract impact investors and reduce the riskiness of impact assets to mainstream investors.
The timing of the report couldn't be better. An example of how it aligns with climate change events this week is the announcement from the organization Ceres and their partner investor networks in Europe, Australia, and Asia which have now recruited more than 345 investors with more than $24 trillion in assets to sign the 2014 Global Investor Statement on Climate Change. Such a swell of private sector activity is a critical complement to success at the government negotiating table.
There are, of course, a host of obstacles to be overcome. In particular, the B Team and many others continue to press for a more enabling legal and policy environment for Plan B companies, the need for more resources to support and accelerate Plan B entrepreneurship, and the need for more standardized metrics across the whole field of impact investing. Creating these building blocks collectively is a herculean effort, but one that an increasing number of business, civil society and government leaders are pitching in to lead.
This post is part of a month-long series produced by The Huffington Post in conjunction with a variety of events being held in September recognizing the threats posed by climate change. Those events include the UN's Climate Summit 2014 (to be held Sept. 23, 2014, at UN headquarters in New York) and Climate Week NYC (Sept. 22-28, 2014, throughout New York City). To see all the posts in the series, read here.
Related