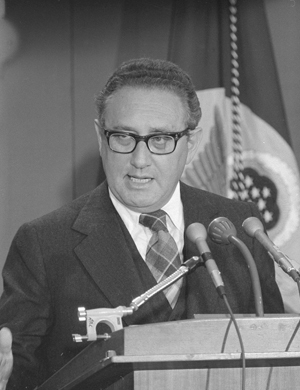 Long ago Henry Kissinger said, "We can all have our own opinions, but we can't all have our own facts." I thought of this when I read a recent article on education reform by former Florida Gov. Jeb Bush. In it Bush argued that most education decisions should be made at the state and local levels. The same is also argued by U.S. Sen. Lamar Alexander (R-Tennessee) and U.S. Rep. John Kline (R-Minnesota), who are leading the attempt to reauthorize the Elementary and Secondary Education Act (ESEA).
What is important in Bush's article is that while he states his belief that the federal role in education should be limited, he also discusses what it should continue to do:
[The federal government] should work to create transparency so that parents can see how their local schools measure up; it should support policies that have a proven record; and it should make sure states can't ignore students who need extra help. That's it.
I'm glad to see Gov. Bush say that if there are only three federal functions in education, "[supporting] polices that have a proven record" is one of them. However, if government at any level is to "support polices that have a proven record," then it makes sense that someone has to find out what those proven policies are. Research, development, and evaluation of potential policies and practices in education are a national responsibility, not a local one. It would be inefficient to have each state developing and evaluating its own education programs. How often do states do their own cancer research, for example? States and localities depend primarily on federally funded research to help them make wise decisions at their levels.
Yet just as Bush and others in his party seem to be recognizing that research and development are among the few education-related activities that should remain at the federal level, the Republican-controlled Congress is proposing to eliminate the Investing in Innovation (i3) program and cut back other federal investments in research and development.
As I've said before in this space, I support the idea that the federal government should stop trying to micromanage schools. Yet states and localities still need to know which policies have a proven record. We can and should all have our own local opinions, to paraphrase Kissinger, but I hope we will first have the facts we need to make good local decisions. For these we need reliable, rigorous research. Innovations in education should be welcomed from every source -- local, state, federal, or non-governmental -- but evaluating these innovations and communicating their findings is fundamentally a federal responsibility.
Photo courtesy of the Library of Congress
Calling all HuffPost superfans!
Sign up for membership to become a founding member and help shape HuffPost's next chapter