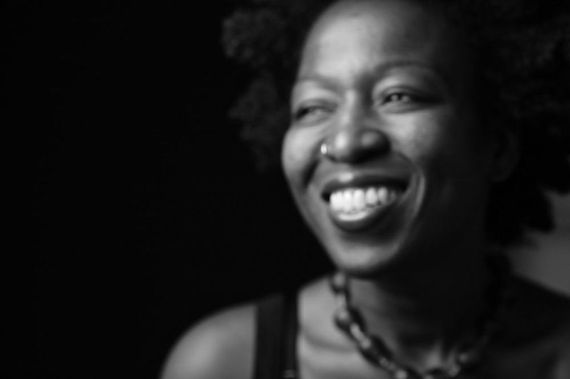 The Role Of The Musician and Artist In Tense Social Times
By Nedelka F. Prescod
As a musician, or as an Artist, as I prefer to think of myself, I often feel there is way too much pressure on us creatives to be this undefinable super-being for the world. A being that must uniquely present cutting edge excellence, mind blowing brilliance, clever innovation (I could go on and on with the superlatives...), all while making clear our depth of knowledge in history and tradition... also whilst pleasing most, if not all, taste buds in any given genre, changing thought patterns and practice regiments, and submitting eternal works of art for the planet's elevation of consciousness. Breathe. Ok, so perhaps that was a bit dramatic. But that's what it feels like. To add another demand or responsibility to what should be a source of solace and zen energy may be just a bit unfair considering the pre-existing pressures.
The role of a musician is a formidable one. Yet, a simple glance at our morning headlines or social media feeds will tell us that all is not so well in the world. I wonder how we can, in good conscience, simply ignore the times with no connection to it? Daily we are confronted by issue after issue, globally and locally. A pastor I know refers to this cocktail of social phenomena as "glocal issues." Depending on our personal backgrounds and experiences many of these social ails may or may not feel near and dear to us. Yet, as musicians, much of what allows us to express our art so profoundly is all about our ability to feel and convey feeling.
If I may linger on the concept of "feel"... as an ensemble teacher (coach), "feel" is the very thing, shortly after right notes, rhythms, text (where applicable), that I spend a great amount of time and energy attempting to cultivate. Again, we must take into account the personal experiences of each musician/student and attempt to bring the collective into a consensus without imposing personal values and beliefs. When I teach, my underlying intention is to create safe spaces for all students to reveal their compassion and unique voice. I must confess... I almost never view music as the end game. Music, for me, is one of those miracles in life, and there are many, that certain human beings tap into as a practice, even a religion, through which they navigate through life. It can be a lens or a language with uncountable meanings. As an educator, it is the medium through which I speak life and lessons for living. If the particular teaching session finds its way onto the topic of rests in music, I aim to convey a pearl for the present and future that encourages students to practice the beauty of the rest as a pause between strong moments in life (think music), as that needed energizer that should be purposefully placed in our day (think music), as the secret tool that brings excitement into the next situation (think music)... and then return to the music having truly practiced the rest. No, music, or art in general, are not simply for the sake of it. Music is a very intentional practice that should encourage students to become more in touch with their humanity and connectedness to others for a concerted beauty and purpose. It is a very sensitive endeavor, attempting to transform music theory and practice into authentic, honest and meaningful expression. Therefore, how do we move from the classroom to being beloved performers and participants in the world? And what does this have to do with our roles as musicians in tense social times? Everything.
My background teaches me that what we are taught when growing up, from childhood into adulthood, or through various stages of any practice, is the way that we will find difficult to depart from. I can now say that I've spent over two decades in classrooms with new learners to the seasoned, in diverse communities. I remember teaching in distressed educational environments where, in order to actually teach subject matter, I had to consistently first deal with the real life issues of students. It was a strong time but one I will never forget and one that has forever informed my concept of teaching and community. Some say that environment was dysfunctional. I say it showed me the parts of our larger community we need to actively reach, even if our desire is to protect "me and mine." In these latter years of teaching I wonder if our fears surrounding political correctness override our ability to truly teach and express.
As musicians often times we hibernate away in small rooms to work on our individuality returning to the world self absorbed. Perhaps we need to address the narcissism we may potentially harvest in those rooms in the name of becoming proper Divas and Divos. Perhaps part of our required training should include lessons on giving back. Perhaps there should be a requirement for us to create a life plan that should also include a plan of action for building a community program... before leaving a musical institution. We are taught to prepare our music, to create and maintain neat schedules, to mind our finances and business practices, to create and perfect our professional profiles, and that is right to do. But perhaps we also need more opportunities to practice the demonstration of compassion as well. It would be a disservice to allow any human being to enter our global community lacking the ability to perceive moments where change is needed and also not recognize they are uniquely gifted to be part of the solution.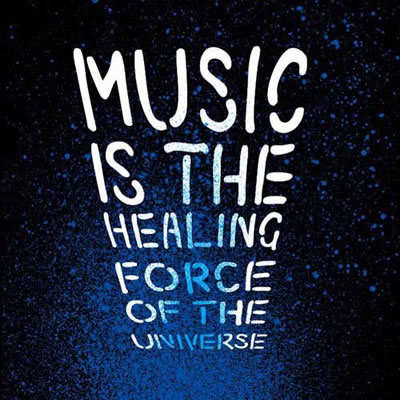 Musicians have the power to create myriad platforms of expression. To become stars in the most spiritual sense of the word. Think about the performers that draw you in. What makes them special? Is it something more than their ability to entertain? Maybe that's not what you're into. But there is something about those performers that use their platform to make some noise and create necessary agitation on behalf of the community that become our lifelong heroes. It's the Bob Marley, the Joan Baez, the Nina Simone, the David Bowie, the Giuseppe Verdi, the Janelle Monae, and the list goes on, that spoke/speak truth to power through their music and living, that we herald as a different kind of great. I don't believe they sought the recognition. We give it to them because we are able to feel and connect with their choice to use their powers for good.
What about you?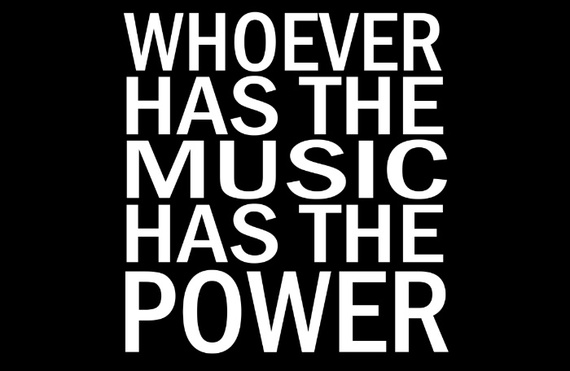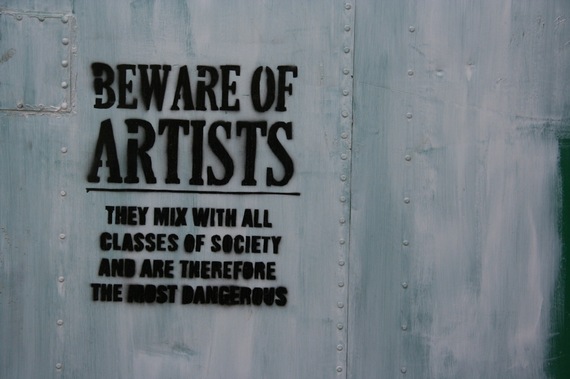 About Nedelka Prescod
Nedelka is a Vocalist, Songwriter, Arranger, Educator, Choral Coach... an Artist. The daughter of proud Panamanians, one being a musician and educator, Nedelka is a graduate of The LaGuardia High School of the Arts in NYC and holds a BS in Music Education and Performance from NYU, an MA in Music Education from CUNY Brooklyn College Conservatory of Music and a MM in Contemporary Improvisation from New England Conservatory (also receiving the Gunther Schuller Medal for extraordinary contributions to the life of NEC). As a contemporary solo artist Nedelka has written, recorded and performed her songs in New York City, Boston and Florida, has toured internationally as a classical Mezzo-Soprano with her father's chorale (The Roy Prescod Chorale) and has represented the New England Conservatory at the annual Panama Jazz Festival founded by Danilo Perez and Patricia Zarate (2011). Her solo project, "Manifest" was released in May 2008 (co-produced with Earl Blaize). In addition to her solo artistry Nedelka has performed background vocal work in the jazz, r&b, neo-soul, gospel and hip-hop genres with Kenny Garrett (sharing recording projects with Mulgrew Miller, Brian Blade and Pharoah Sanders), Danilo Perez, Alicia Keys, Jonathan Nelson, Jason Nelson, Dorothy Norwood, Anti-Pop Consortium, Jowee Omicil (sharing a recording project with Lionel Loueke) and Mistah Live (mixed by J Dilla) and has had the privilege of performing as a solo artist with Jason Moran, Fred Hersch, Shedrick Mitchell, "Rakalam" Bob Moses, Bert Seager, Dr. Hankus Netsky (mentor and Chair of the NEC Contemporary Improvisation Department) and with the NEC Jazz Big Band performing the compositions of Randy Weston under the direction of Dr. Ken Schaphorst (Chair of the NEC Jazz Studies Department) as well as a featured vocalist with the Omar Thomas Large Ensemble. Nedelka, a fan of ensemble music, is a member of the contemporary gospel sextet, "ONE VOICE", sings with the Boston-based a cappella quartet, "EARTH TONES" , is one of two featured vocalists with the contemporary jazz and mixed-pop band, "The SIX of US" and, more recently, has joined the Boston-based jazz orchestra, "The MAKANDA PROJECT", under the leadership of John Kordalewski. Under the name of Conscious Uprising, Nedelka and friend, Jenell James, host artist showcases addressing social issues through art at many venues in Brooklyn, featuring up and coming local artists. Nedelka is also a beaded jeweler, her work being featured on the cover of Graphis Photography Annual (2001) as well as pieces previously sold at MoCADA (Brooklyn). Nedelka is currently on faculty at New England Conservatory and Berklee College of Music and is a DMA student at New England Conservatory (Jazz Studies).
Calling all HuffPost superfans!
Sign up for membership to become a founding member and help shape HuffPost's next chapter