 On this day in 1965, British rockers The Rolling Stones released their seminal hit, "(I Can't Get No) Satisfaction." The single became their first No. 1 in the U.S. and solidified their place in rock 'n' roll history.
Rolling Stone even placed "(I Can't Get No) Satisfaction" in the No. 2 spot on their list of The 500 Greatest Songs of All Time. But did you know that Richard's iconic riff came to him in his sleep?
"I woke up in the middle of the night. There was a cassette recorder next to the bed and an acoustic guitar," Richards told Rolling Stone. "The next morning when I woke up, the tape had gone all the way to the end. So I ran it back, and there's like 30 seonds of this riff -- 'Da-da da-da-da, I can't get no satisfaction' -- and the rest of the tape is me snoring!"
The band originally recorded the track, which was penned by Richards and frontman Mick Jagger, featuring Brian Jones on harmonica, before re-recording it with a different beat. "Keith wrote the lick," Jagger told Rolling Stone. "I think he had this lyric, I can't get no satisfaction, which, actually, is a line in a Chuck Berry song called '30 Days' ... I can't get no satisfaction from the judge ... That was just one line, and then I wrote the rest of it. There was no melody, really."
The Rolling Stones credit the iconic track -- which Richards never intended releasing as a single -- for establishing their place in the industry. "[It] changed us from just another band into a huge, monster band," said Jagger.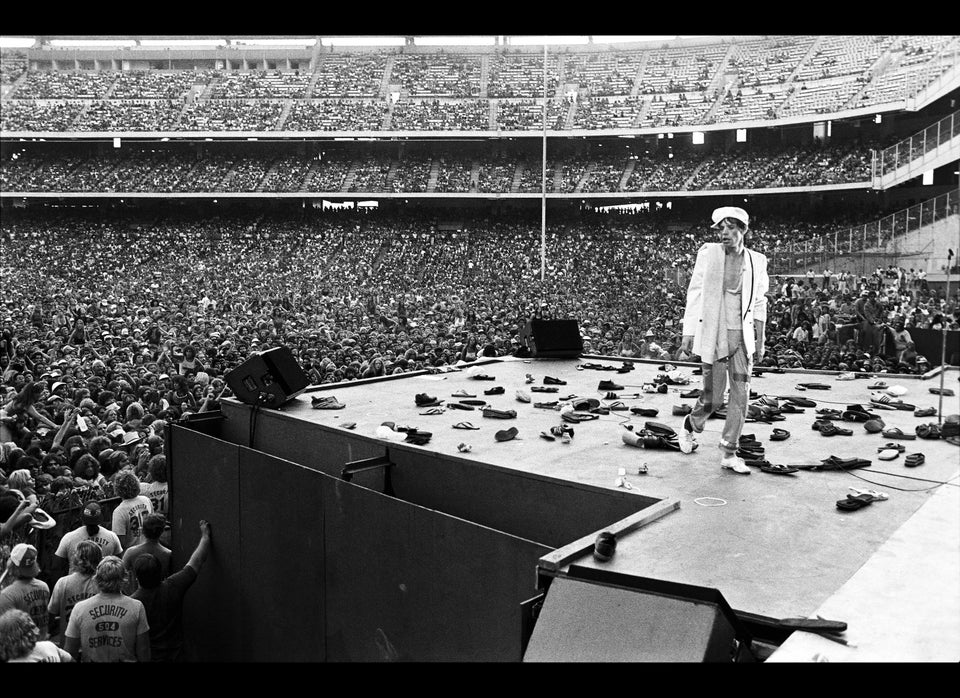 Rolling Stones 50
Popular in the Community