It only took about 20 minutes for Roots drummer Questlove to realize they would be stuck with Jimmy Fallon.
Questlove, along with fellow band member Black Thought, stopped by HuffPost Live's Marc Lamont Hill on Wednesday to talk about Questlove's new book, Mo Meta Blues, but the conversation quickly turned to Fallon and their first encounter with the comedian back in 2009.
Questlove recounted that 20 minutes into their first meeting first meeting with Fallon, he saw his fellow band members performing a "human pyramid" with the Tonight Show host. Questlove said the comfort level with Fallon was hard to pass up. And, for a band that had been on the road for much of the last 15 years, a stable work schedule was appealing.
"I looked at my manager like, 'We're stuck with this dude, aren't we?'" Questlove said after seeing the fully-grown adults form the human pyramid. "We just wanted to figure out a way monetarily to keep it at the level that it was, but not have to travel so much."
The only downside, the Roots say, to their gig is ironically also the decrease in travel. Instead of staying on the road as they did in their previous routine, the group will leave a Fallon show on Friday, rush to the airport for an international concert on Saturday and then fly back to the US by Sunday.
Before You Go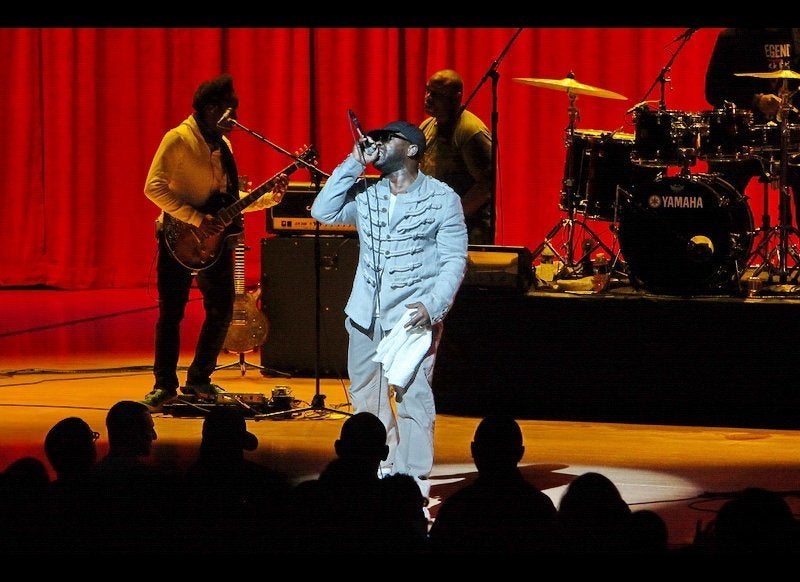 The Roots At Arsht