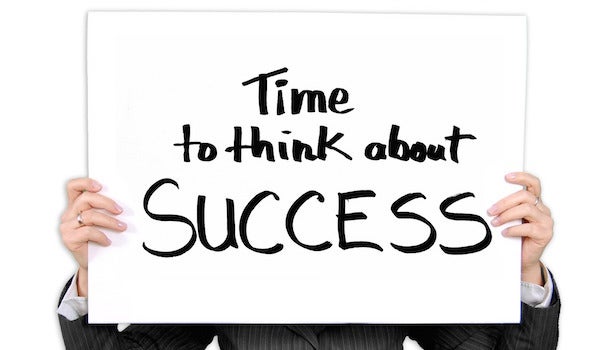 We should all have goals in life and set out ways in which we hope to achieve them. Everyone is always going to have their opinion on how to get what you want. But something that you have to remember is that being open to hearing people's opinions is always a good thing, at least when they have a good track record, or when something in their own life can back up success. When I say success, that means success in relationships, marriage, business, or anything else.
It's important to listen to the advice of others, but ultimately, you need to make decisions for yourself on what you feel will bring you the most success in your life. Having an open mind is imperative when it comes to helping each and every one of us grow by learning from others, their experiences, and simply by listening to their views. We should always have a game plan or some sort of strategy that will lead us to our goals. Having a determined mind, feeling that fire and drive, and going into each day with optimism is essential in getting the best results for whatever it is that you're trying to achieve.
How did I get ranked under 100,000 in the US within less than two years of having a blog?
I got my ranking by many different factors. I didn't take many days off, but instead, I kept my eye on my target. Initially, I didn't start a blog with hopes to improve it's ranking. If anything, I didn't even have the knowledge of what a ranking was as far as blogs and websites goes. I just felt like writing actually. I liked what I was doing, and I mean, I truly enjoyed writing with all of my heart. To get any love and attention on my writing throughout social media was the frosting on the cake. Getting attention or even noticed for my writing wasn't something that was my initial goal.
My initial goal was just writing, and I thought it would be cool to have my pictures come up under Google image search. Don't ask, I have no idea why I wanted my picture to be seen in Google under my name. It was likely some ultimately twisted thought that came in my head, and I just went with it. I read somewhere that in order to have your picture on Google more, it will be a good idea to create a blog on blogspot. Either way, I never knew that this fire and passion would have developed in my soul towards writing, and sharing my love and light with the world.
Some other things that I did in order to get the ranking that I have so far would be things like sharing my articles throughout social media. It's easy to share one at a time on each different social media account that you may have. However, within each different social media platform, it's important to join different groups, and share your articles within those groups as well. In the same manner that you're sharing articles that you've written, it's important to build a following, and have other people share your articles as well. This is when the saying sharing is caring truly is caring.
Every share that people do throughout social media is taking your URL and sharing it from a different IP address. In other words, each IP address which are all different from iPad, to iPhone, to your desktop or laptop computer, etc., they're all different. Each different device that you click on someone's blog or website from has a different IP address, and can provide more power when it comes to boosting your website. Buy power, I'm referring to what I'd like to call link juice. Link juice is one of the biggest reasons for anyone's ranking to increase. By increase, I actually mean decrease, if you go by Alexa.com. Alexa rankings view the lower numbered rankings as the best. For example, Facebook is number 2 right now. Zuckerberg kinda sorta knew what he was doing.
It's important to share your articles, have people share them, and have people click on them throughout social media, and from every different device (being that they all have different IP addresses). The way to get people's attention, and the way to make Google happy as far as giving you a better ranking, is that you need to have all unique and original content on your blog or website. In addition, what you write can't be mumbo-jumbo, but instead, it should be interesting, informative, and make sense so that people will enjoy reading it, and so that they'll come back to your blog or website, and become faithful readers.
It's important to not only catch people's attention by your spectacular writing, but to maintain their attention, and keep them coming back for more. This is why it's great when people subscribe to your blog via email. Even after people subscribe to your blog or website via email, if you don't keep their interest by writing insightful, relevant, and informative material, you'll lose their interest, and then they'll likely unsubscribe. The last thing that you want your readers to be is annoyed with junk, garbage, mumbo jumbo material.
Last, but definitely not least, it's important to do some research and learn a bit about SEO which stands for Search Engine Optimization. Even when you hire an expert in the field such as Jeffrey Branover, you should still put in the time and effort to do your own learning, and gain knowledge when it comes to SEO. You can't expect that someone is going to get you to the top of Google search and have your link maintained up at the top. At least, not when you're not paying for it by sponsoring posts throughout social media, etc. You need to be very active and driven towards your goals, and be optimistic, as well as enthusiastic towards what you're hoping to achieve.
If you're interested in learning more about SEO, then you can either do your own research or for your convenience, I have two sections on my blog where I give regular tips Blog Life & SEO and the SEO Series which is written by Jeffrey Branover. Jeffrey is wise way beyond his years, and has definitely shed much light and wisdom onto me in regards to SEO and how to get to the top of Google (as well as other search engines). Definitely check out the series and see for yourself. There are new articles shared all of the time, and it's imperative for businesses, new start ups, blogs, and all websites to know their stuff when it comes to search engine optimization.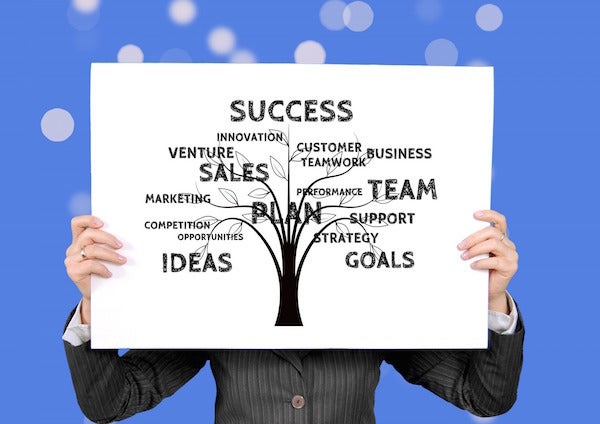 REAL LIFE. REAL NEWS. REAL VOICES.
Help us tell more of the stories that matter from voices that too often remain unheard.
This post was published on the now-closed HuffPost Contributor platform. Contributors control their own work and posted freely to our site. If you need to flag this entry as abusive,
send us an email
.