Here at HuffPost Style, we're all about the backpack. The writer of this entry owns three -- one in brown leather that I picked up at a thrift store in Detroit, a mesh Marc by Marc Jacobs number and another with buckles that I ordered off the interwebs; the latter landed me outside a high school principal's office on my walk to work one day. They thought I was tardy to homeroom. (This is 100 percent true.)
But Mary-Kate and Ashley Olsen have taken our preferred accessory to an all-new level, introducing a $35,000 version -- sometimes listed as $39,000, but what's a $4K difference, really? -- as part of their new line of handbags for The Row.
Barneys' Fashion Director Amanda Brooks told Fashionista's Leah Chernikoff, "I think if you were every going to spend $39,000 on a bag, that's the bag you should buy because I think you'd wear it for a really long time. There's enough design to make it interesting and beautiful but they truly are classic bags -- and I think you also might be the only one who has it."
You and another homegirl who's loaded. Style.com writes that a pair of these puppies have already been pre-ordered.
Take a look at The Backpack (it deserves caps) below and tell us what you think.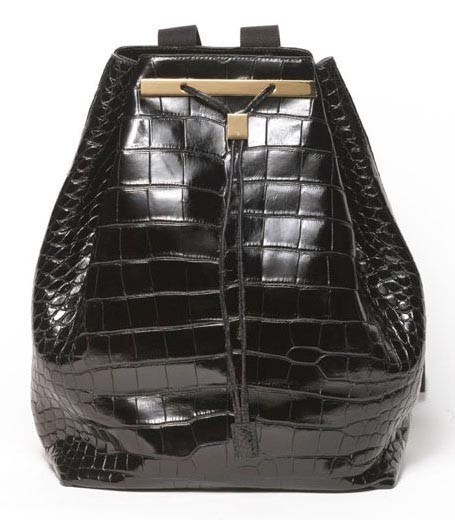 Related