People with a reasonably serious view of fashion often ask: Where are the new ideas? And more often than not, this question is directed at New York designers, who tend to copy or dress up generic styles.
Though there are tons of instances where the looks that come down the runway are expected and, quite frankly tired, The Row's Spring 2014 collection proved that there is real innovation and craftsmanship here in New York City.
The Row's latest collection was presented in a small space in SoHo, and the designers, Mary-Kate and Ashley Olsen, were seen floating around the runway, smiling and talking to the guests before the highly anticipated show began.
And what came down the catwalk was truly something special. We saw items in luxe fabrics like crocodile mules, ostrich clutches and mohair embroidered dresses, beautifully tailored coats and offbeat accessories. The color palette featured lots of creams, navys and reds, and the most memorable pieces included kaftans, beekeeper hats and long head wraps.
Since the show was very small, and there were no photographers allowed inside the venue, we had to rely on our iPhones for all our photos. Thankfully, we were able to get a great shot of our favorite look, which was a red printed dress with tassel details and a matching visor. Though the combination of the hat and the exquisite dress seem like an odd combination, it's pairings like these that take the Olsens' designs from generic to genius. PHOTO: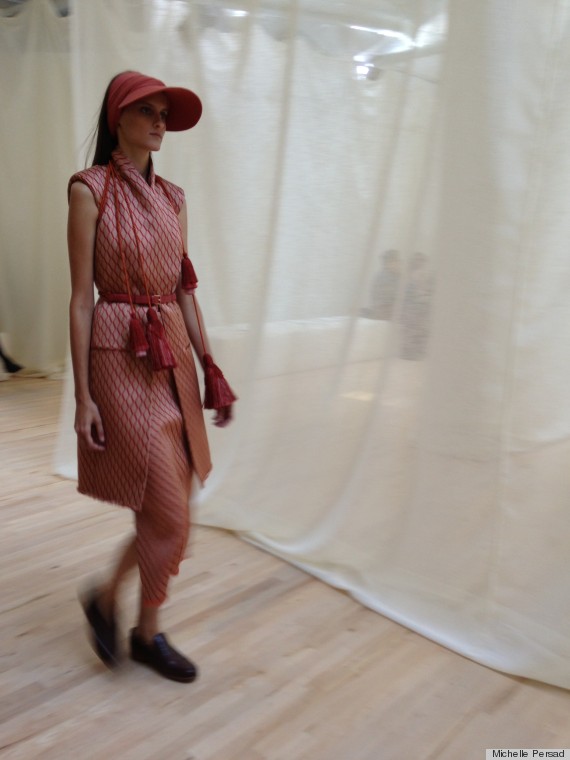 More designs from the Olsen twins: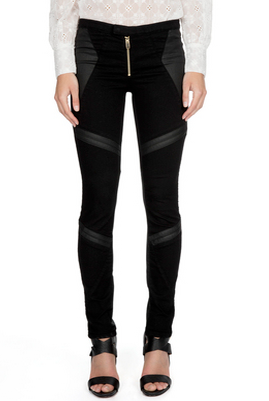 Bik Bok by Mary-Kate Olsen and Ashley Olsen