I love the Royal Academy's Summer Exhibition, mainly, because it is an honest celebration of painting as a decorative medium. This is why, to a large extent, all criticism must come from the terms of the engagement which is the construction of a public sphere where taste finds its counterpart in the fact that these pieces are purchased for private consumption, mainly, in private homes. The fact that this annual exhibition helps funding the RA Schools and ensuring its tuition remains free adds another reason for loving this show.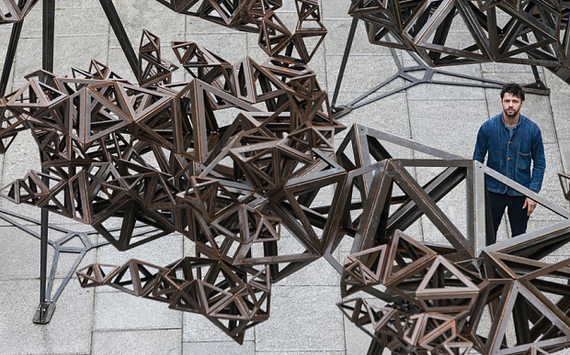 Now in its 247th year, the Summer Exhibition has been held annually - and without interruption - since 1769, a year after George III founded the Academy itself. It has the honor of being the oldest open-submission show in the world. Even though it was cutting edge at the beginning, during the 20th century, it became a bastion of that painterly conservatism that used to consider Picasso as 'the death of painting'. In fact, in his speech at the Summer Exhibition gala dinner of 1949, the then RA president Alfred Munnings infamously declared that if he saw Picasso walking down the street, he'd kick him up the backside. "If you paint a tree, for God's sake make it look like a tree", he declared, without a trace of embarrassment.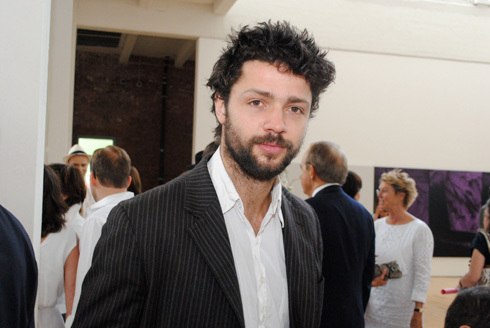 Sculptor Conrad Showcross' installation of a huge canopy (baldaccho?) of welded-steel clouds welcomes the visitor upon arrival at the Anneberg Couryard outside the show's entrance. Shawcross' youth and sex appeal gets lost in the masturbatory shapelessness of the pointless cloud. Having said this, it sets the tone for a controlled and polite 'cutting edge' experience.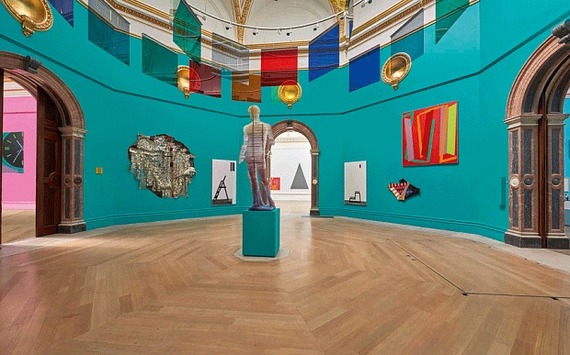 This year's curation was in charge of Michael Craig-Martin who, among other things, painted the walls of the three central galleries turquoise, magenta and sky blue which are the same hues usually used in his own artistic practice. Having strategically hung a couple of gigantic pieces by his own hand (one of them conspicuously unsold), the shows looks like his disembodied self portrait in the form of a massive installation.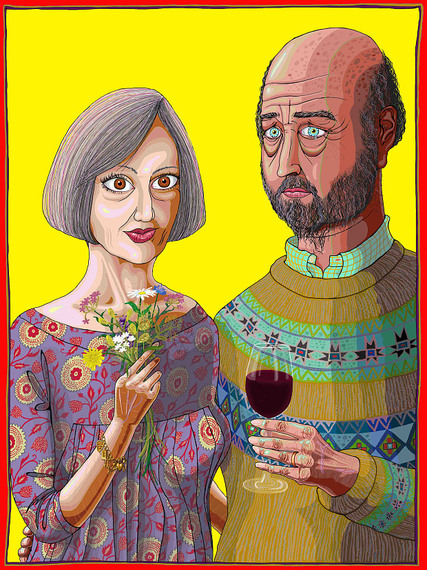 Upon arrival the conflation of tradition and cutting-edge is summarised in Matthew Darbyshire's Doryphoros, inspired by Polykleitos's Ancient Greek sculpture of a spear-bearer, though executed not in marble but in the very modern material of polycarbonate. The problem is that the plastic material does not allow to distinguish the piece and in a way that is the problem with the show. Everything is very ornamental and draws attention to itself as visual complements for something larger (as in interior decoration) instead of as autonomous modernist works of arts.
From this point of view, it does not come as a surprise that almost all small paintings depicting birds, dogs or flowers were sold. The ones that tried to bring this topos to some kind of reformulation are, of course, sold like the very boring Gordon Cheung. The RA usual suspects such as Adam Gromley, David Nash and the smart but visually not as effective, Grayson Perry are, of course, present.
I liked Jean Samtula's portrait of Simon Cowell and that abstract work on the right of the Doryphoros made by an artist whose name escapes me now. My favourite is one of those abstract painted mosaic constructions by Emma Biggs and Matthew Collings which in this particular case was made in pinkish hues and arranged compositionally as a wheel that is always moving in opposite (hence, neutralizing) directions. I really enjoyed this years Summer Exhibition! J A T
Calling all HuffPost superfans!
Sign up for membership to become a founding member and help shape HuffPost's next chapter