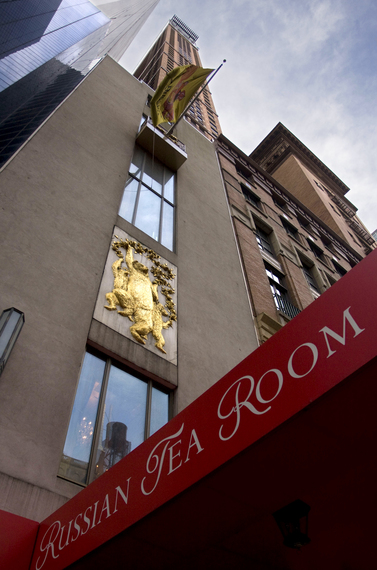 I've celebrated Christmas, New Year's Eve and enjoyed many other nights at the Russian Tea Room and no matter what the circumstances were, every evening had a celebratory atmosphere. Despite the dining room's formality, I've always found the patrons engaging and talkative, from a soldier at the bar with his girlfriend to a couple from Indiana in town to see the Pops to regular New Yorker's discussing the artwork on the restaurant's walls.
The RTR has always been a destination for me before and after Carnegie Hall, so when my friend Alan from Boston texted that he had tickets for Rufus Wainwright on Friday, a pre-show dinner at the Tea Room seemed ideal for his first visit to Carnegie Hall.
Ken Biberaj is the RTR's Vice-President and has been a guest on my WOR-AM Radio program, where we've discussed the Tea Room and all things New York, as Biberaj also serves as the President of the Manhattan Chamber of Commerce. I mentioned my long standing relationship with both venues to Biberaj and his response was perfect.

"We have such a close impactful relationship with Carnegie Hall that when there's an event there, the people will gravitate to the Tea Room either before or after the show. The crowd is always distinct, and it often seems as if they are having their own intimate party here." -- Ken Biberaj
It was clear before the Rufus Wainwright show that many people at the Tea Room would be attending the performance and the shared appreciation for the singer was palpable. I ran into photographer Benedict Evans at the bar and he said, "Make sure to see my portrait of Rufus Wainwright in the Playbill."

"You're always amongst friends at the Tea Room." -- Ken Biberaj

I (along with everyone else at the show) saw the Playbill photo of Wainwright holding a rose, and Evan's work is indeed impressive, as was the food at the Tea Room and Wainwright's performance. The Russian Tea Room and Carnegie Hall are two unique New York experiences, and combining them always makes for a more special evening.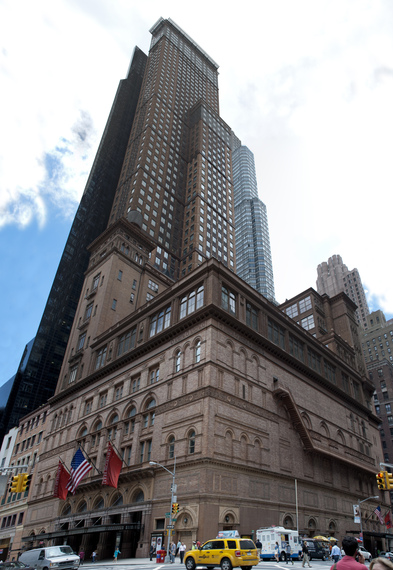 REAL LIFE. REAL NEWS. REAL VOICES.
Help us tell more of the stories that matter from voices that too often remain unheard.