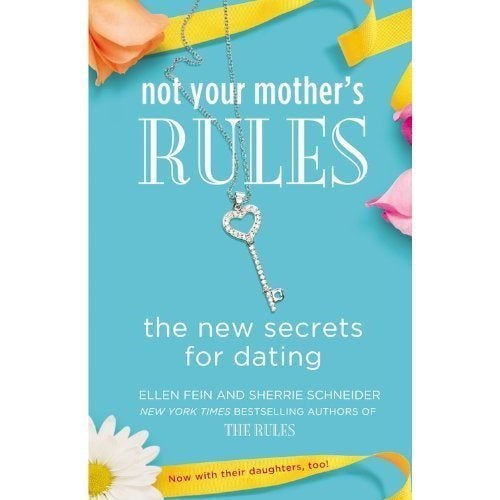 Women should "always end a phone call first," "let him take the lead," and never "tell him what to do." This is the sort of advice that the best-selling (straight) dating guide book "The Rules: Time-tested Secrets for Capturing the Heart of Mr. Right" gives to single women looking to snag a man. The book was published nearly a decade ago, inspiring more tailored editions -- "The Rules For Marriage" about marital longevity, and "The Rules For Online Dating" about (shocker) online dating, for instance -- and now authors Ellen Fein and Sherrie Schneider have penned (yet another) follow up tome called "Not Your Mother's Rules: The New Secrets for Dating."
In case you're unfamiliar, the original "Rules" included 35 "foolproof" guidelines for snagging a husband. Some of the best/worst ones (not in their original order) include:
1. Don't Talk to a Man First (and Don't Ask Him to Dance)
2. Don't Stare at Men or Talk Too Much
3. Don't Meet Him Halfway or Go Dutch on a Date
4. Don't Call Him and Rarely Return His Calls
5. Don't Live With a Man (Or leave your things in his apartment)
6. Be Honest But Mysterious
7. Stop Dating Him if He Doesn't Buy You a Romantic Gift for Your Birthday or Valentine's Day
So essentially, be passive, never demand anything and keep your mouth shut. (I like to call it the "Little Mermaid" style of dating.)
The new version of "The Rules" updates this '95 advice for the online-dating/texting/sexting world. In an interview with Avi Roseman on JDate, Fein and Scheider discussed their tips for checking out members of the opposite sex on the Internet:
Don't answer a guy's ad, and post a light and breezy ad talking about interests, hobbies, favorite foods, books, movies, etc. Don't mention anything about dreams and regrets and include a couple of sexy photos. If a guy doesn't ask you out within 4 emails, next! Rules girls are looking for dates, not pen pals. We also advise women to "wait as long as you can" before having sex. We are not prudish, just careful!
...
A woman cannot email, or even wink at a guy's profile, without becoming the aggressor and possibly getting hurt down the line when the guy dumps her for the woman whose profile he really likes. The only way to be sure that a guy is interested is to let him make the first move.
So ... same rules, another medium? One of the great things about online dating is that it gives any party the power to make the first move. And if you get rejected -- who cares? You've never met the person to begin with. In light of that reality, Fein and Schneider's ideas seem retrograde. Haven't we moved past the whole "men want only this, women want only that" Mars-Venus stuff? Lindy West of Jezebel's critique of the new book was spot-on:
People are not monolithic. You cannot trick people into loving you by treating them like math equations waiting to be solved. It's dehumanizing. If you want to date a human being you have to treat other human beings like human beings.
Treat people you're interested in like they're actual people? That's a rule worth following.
REAL LIFE. REAL NEWS. REAL VOICES.
Help us tell more of the stories that matter from voices that too often remain unheard.