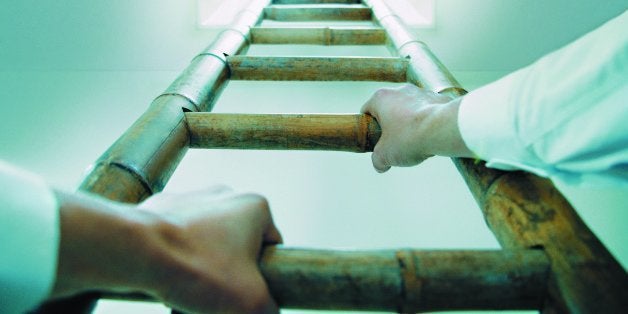 Many people look at my life today and they marvel at the things that I have been so fortunate to accomplish. Looking at it from the outside it is easy to get a misconception about success. However, one of the greatest lessons I could ever teach you is that success is not a destination. Success is something that you are developed for daily. It is not that I have had more privileges than others. The thing that has set me apart is the decision to rigorously prepare for greatness. In a time where the world encourages us to compare and compete, I am encouraging you to create a new definition of success. Here are a few of my rules for living an empowered life.
1. One of the most important things you can ever do is make a decision to live an empowered life. I am so blessed that my life has been able to touch and impact people all around the world. Through my books, live events, training programs, magazine features and media coverage I have been given the amazing opportunity to empower people all over the world for success. So many people have asked me for the secret to success. While I could throw out a lot of different answers, I know that the only way I succeeded was making a decision to live an empowered life. Living empowered does not exempt you from circumstances but it energizes you to conquer the circumstances that arise in your life. Living empowered is choosing to live a life of dominion in a world that encourages defeat. Living empowered places you in an elite group of champions.
2. Living empowered means living above excuses. One of the things that I find so interesting about people today is that they are comfortable in mediocrity. In fact, as someone that has coached many it is always fascinating how opposed we are to the truths that can transform our lives. We say our situation is different. What we are really saying is that my situation is unfixable. What I have learned over the years is that in life we see variables change but the absence of vision is the real reason we never become champions. No situation is so complex that you do not have the power to change it. it is the context of how we look at our lives that causes our circumstances to confound us.
3. Living empowered means you have to develop. I always tell my clients that just above excuses is development. If you can ever stop the chatter in your mind you can shift the moments of your life. Excuses detain us and devalue our potential. However, development raises our game and releases the greatness within us. The reason I have been able to achieve success in my life is because I have spent the majority of my time developing. While others around me made excuses for why they could not elevate their lives, I was busy making the adjustments that produced uncommon achievements in my life. Excuses are the fables we tell ourselves for why we cannot develop. Everyday that you refuse to develop you are saying no to destiny. Development is not just part of your destiny. Development is the only portal into your destiny.
4. Living empowered means you have to expand. One important lesson I always share with my clients is that a life that does not expand will never be extraordinary. Expansion goes beyond development. Expansion means that you are stretching your capacity in every area of your life. Without capacity we become constricted. Constriction is an enemy to change. Many people get excited because they start to develop in an area. Empowerment is not about area development. Empowerment is about life expansion. In order to expand your life you have to be constantly challenged to change. Expansion does not happen because of good efforts. Expansion requires you to exert the energy that produces new results. Your results will never change until your resolve changes. New methods can only be produced by a new mindset. We have all been afforded the opportunity to live an empowered life. However, you will only produce what you are willing to press for.
Related