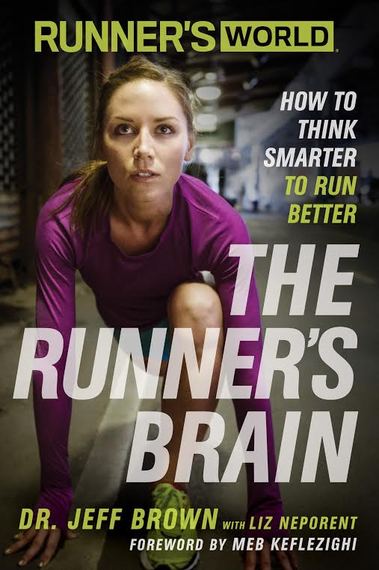 This Sunday over 50k runners will be running the New York City marathon. Along the streets at any given point spectators will be cheering on thousands of runners moving towards the same goal, and the majority of runners know that it will be both their body and their brain that will carry them across the finish line.
Running this marathon or any marathon requires not only physical discipline but also mental strength. For runners, this means that the real journey often begins within one's mind. While it is important to be physically healthy, being mentally strong can carry runners farther and faster. Board certified psychologist Dr. Jeff Brown wrote "The Runner's Brain" to assist every runner develop healthy mental strategies so that they can meet their goals.
Several years ago, Dr. Brown was asked by Dr. Arthur Siegel to join the Boston marathon medical team to help diagnosis runners who had hyponatremia -- a condition as defined when a runner's sodium level is very low. This is often caused by consuming too much water, and the symptoms often present themselves in a psychological nature. It is in the medical tent, that Dr. Brown treats this condition along with other problems runners encounter post race.
Dr. Brown was present in the Boston marathon medical tent in 2013 when tragedy struck at the finish line. He explains, "The bombing affected athletes, spectators, and the national running community as a whole. While the terrorism forced changes on most levels of running, it's not surprising that the running community trampled it with resilience beyond measure. who running is and what it continues to be." Dr. Brown also writes about how this event led his medical team to adjust their approach to meet each of the runner's psychological and medical needs.
In the book, Dr. Brown explores what is known as reticular activation system (RAS) located in the neural region of the brain. He says the RAS serves as a filter so that useful information can be brought to the individual's attention. For example, if you are in a noisy room filled with people and you hear your name, you turn even if the person isn't directly to you. Learning to identify yourself as a runner is part of the mental strength training that Dr. Brown recommends. He writes, "Your job is to throw the RAS as much and as many different types of information you can about your being a runner. This is how you can strengthen your identity as a runner."
Seasoned marathon runner Lee Mamola, 63, definitely identifies himself as a runner and agrees that the mental strength training is just as important as the physical training component. Further, Jessica Shehab, 40, has completed eight marathons, including Boston and says, that mental training "is the most important part of marathon training. It's not difficult to follow a schedule and log the necessary miles, but to run well, you have to train your mind to work for you when the going gets tough."
Shehab like many runner has endured her fair share of injuries. While coming back physically from an injury is important, properly training your brain during the rehabilitation part is also critical. Dr. Brown will discuss his specific strategies for brain training during the crucial recovery period and how to make a strong come back in a forthcoming piece.
The book gives clear cut strategies for developing this type of mental strength and draws upon relevant scientific research to support the brain body connection. Other well-known runners, like Dean Karnazes, Katherine Switzer, and Meb Keflezighi also speak to the importance of developing a strong mind and body together. What is also encouraging to see is the author's 7- Step Fit Brain Training plan is something anyone can utilize. This means the person who has yet to run a mile to the seasoned marathon runner can find something helpful in this chapter alone.
On Sunday, the finish line will be the place many runners will have their dreams realized. However, what you won't see is that within minutes many runners will also go within their minds and begin the process of analyzing their race.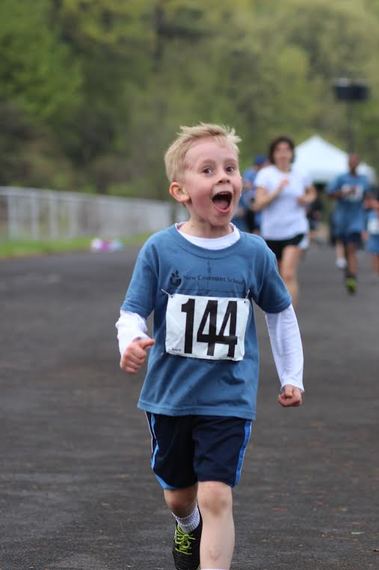 The chapters in this book are made brighter because the author dedicated the book in loving memory of his son Grant Fieldon Brown, August 31, 2006- July 23, 2013. To learn more about Grant's legacy you can go here.
Jeff Brown, PsyD, ABPP will be a guest on HuffPost Live this Friday. Dr. Brown is a board certified psychologist and an assistant clinical professor in the department of psychiatry at Harvard Medical School and McLean Hospital. He is the lead psychologist for the Boston Marathon medical team.
Popular in the Community