If you'd like to lose your appetite, take a look at this gallery of cafeteria lunches submitted by random high school students from across the country.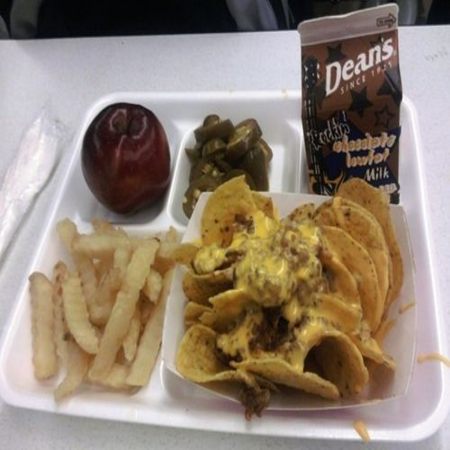 Show Us Your School Lunch!
The photos come to us from the youth nonprofit DoSomething.org, who have asked teens to share photos of their school lunches throughout the month of September. The full gallery is on the Do Something site, and users can vote to "toss" or "eat" each photo.
As demonstrated by the cringe-worthy images above, it's an effective campaign idea -- and the nonprofit plans to use the data gathered to create a "heat map" of school lunches in the U.S. Their goal is to raise awareness of the sad state of nutrition in public schools.
Here are a few more facts about high school lunches:
• According to the USDA a typical school lunch far exceeds the recommended 500 milligrams of sodium; some districts, in fact, serve lunches with more than 1,000 milligrams.
• The USDA also reports that less than 1/3 of schools stay below the recommended standard for fat content in their meals.
• Last year 21 million students relied on free and reduced lunch as their primary meal of the day. Up to 65 percent of their daily calorie intake comes from school provided meals.
• Unbalanced nutrition leads to decreased performance in school, obesity, diabetes, and a whole slew of other health problems.
Tell us: Were you surprised by the lunch photos? Do you think your school cafeteria has enough healthy food options? Sound off in the comments or tweet @HuffPostTeen!
Related
Popular in the Community