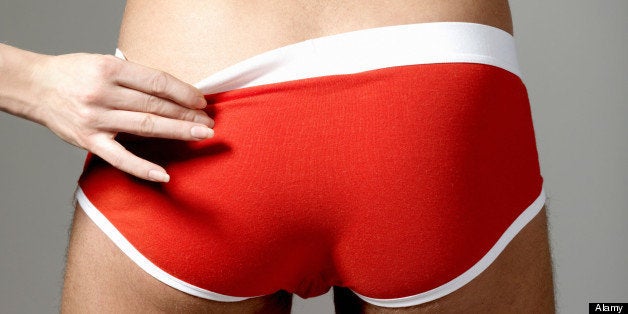 Today marks a change in the dynamic of our days. My mom, Janet Oian and our daughter Mabel, arrived here this morning. For three weeks, it's been Glenn and me, and our routine. Today, it all changed. Not better or worse, just different.
The plane that brought them here was late, and while Glenn picked them up at the airport I went to Fringe Central, where I had breakfast at a Meet The Producers event, and tried to chat up people who might want to book my show here in the UK. I haven't dated anyone new since the late 1970's, to say I'm out of practice at chatting up strangers, is putting it mildly.
Today's event was kind of like speed dating. You're are put in a room with a lot of people, and it's your job to spot the person with a blue lanyard. Blue lanyard=producer. But it's important to do your homework. You head to the bulletin board, where photos and short bio's of each producer hang. You scan for the ones that are interested in comedy, or one-woman shows and then you go in search of those people. Fringe Central did a nice job of making it less like a feeding frenzy than it might have been. Only a certain number of shows were allowed in, and luckily I got my name on the list weeks ago.
I met several people who may or may not be the one. One nice lady who runs a small theatre in London, was very encouraging, but she let me know that I'd need to book other dates in order to make a tour worthwhile. Just doing a show at her theatre would not be financially sound. Still though. . .lots of fodder for daydreams, thinking about taking this show on the road. What fun we'd have.
The producer meet-and-great event started about 10 A.M. and by noon my brain was fried. I headed back to our flat to wait for Glenn and the girls to get here. Mabel and Mom were so tired. Their flight had been delayed in Newark. After serving them tea and scones with clotted cream. (FYI, clotted cream sounds gross, but it's like sweet cream and butter mixed together, and it's delicious), anyway, after we fed them, mom took a nap, and for some crazy reason Mabel decided she had the energy to flyer on the Mile with Glenn and me.
Today was a perfectly gorgeous sunny day, the warmest day in Edinburgh since we've been here. I wore my long wedding gown and veil, and Mabel took my mom's cane and taped two of my posters together to make a sign that she held up. (very ingenious I thought.) She wore a Macaroni on a Hotdog t-shirt and we handed out flyers together for nearly two hours. I think the adrenaline of being in a big exciting city kept her awake. There was lots to see today. There were many, many street performers and lots of living statue people, and tons and tons of tourists.
When I asked Mabel if she was hungry she requested French food, so we headed to La Ballantine for a 3 o'clock lunch. (btw, try the goat cheese and tomato quiche, it comes with a side salad and it's delicious.) We split a chocolate croissant in three pieces for dessert. I hope I can get my costumes zipped up tomorrow. Seriously.
Mabel and Mom are staying at an Airbnb flat that we've rented for them. It's one block away from our favorite pub (the Abbey), and really close to a bus stop. We got Mom and Mabel one week bus passes that are unlimited. That way they don't have to walk so much if they don't feel up to it, and they can explore the city to their hearts content. The busses here are really nice, and the system is easy to figure out.
A sad thing happened after lunch. Glenn was escorting Mom to the flat that she'll share with Mabel this week, and they took the bus to get there, and they both forgot mom's suitcase on the number 49 bus that goes up and down Nicolson Street all day long. It's Sunday, the lost and found is not open until Monday, and I found out from a bus driver that lost merchandise often takes a couple of days to get to where it should, in order for someone to claim it. Yikes. Poor mom. Poor Glenn.
When I found out about this dilemma, I headed to our flat and looked through my closet. I emptied my Walker Slater bag, and put in a brand new Macaroni on a Hotdog t-shirt that mom can sleep in, a brand new toothbrush I had gotten on the airplane but hadn't used, shampoo and cream rinse, a clean pair of socks, the extra jacket that I brought along for just in case, and the saddest pair of underpants you've ever seen. Clean, (obviously). . . but I had planned to wear them one more time and throw them away. Shops are closed. It's Sunday night. So. . . sad clean underpants vs. no clean underpants. You choose.
Calling all HuffPost superfans!
Sign up for membership to become a founding member and help shape HuffPost's next chapter