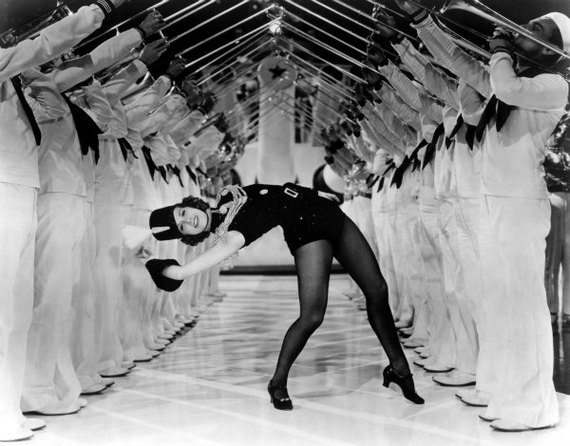 Just in time for the holiday party season, The Salonniere, the award-winning site dedicated exclusively to the art of party hosting, has released The Salonniere 100, a list of the 100 best party hosts in the United States. These are the fête-fabulous men and women who bend over backwards to entertain with such flair that their party invitations are the most coveted in the country.
To compile the list, the editors at The Salonniere asked more than 1,000 in-the-know influencers - including society reporters and other members of the media, social figures, philanthropists, dignitaries, and arts, business and non-profit leaders - across all 50 states for a confidential list of the most skilled and gracious party hosts in their city. Those nominated most frequently were reviewed by an independent group of social authorities in the cities represented and members of The Salonniere's editorial team.
Among the well-known party givers on the list are Lela Rose, Mariska Hargitay and Dennis Basso in New York; Eva Chow, Alex Hitz and Maria and Bill Bell in Los Angeles; Lynn Wyatt and Becca Cason Thrash in Houston; and, in Washington, D.C., President Barack Obama and First Lady Michelle Obama, whose private and unofficial dinner parties are the White House invitations prized most.
Not surprisingly, many on The Salonniere 100 - including Cindy Rachofsky (Dallas), Alli Achtmeyer (Boston), Pamela Joyner (San Francisco) and Jean and Steve Case (Washington, D.C.) - are also among the nation's top fundraisers, adding tens of millions of dollars annually to the coffers of U.S. charities.
"Parties are fun, but they also play a vital role in society," said Carla McDonald, founder of The Salonniere. "Like the great salonnieres of the 17th and 18th century, those on The Salonniere 100 are the best in the country at leveraging social gatherings to build meaningful connections, kick-start important conversations, and effect change."
Others on The Salonniere 100 include Allison Sarofim (New York), who hosts an annual Halloween bash with a guest list rivaled only by her attention to detail; Sheikha Rima al-Sabah (Washington, D.C.), the powerhouse wife of the Kuwaiti Ambassador to the United States; and Patricia Barnstable Brown (Louisville), whose Kentucky Derby party has been called one of the ten best parties in the world. Bunky Cushing (Chicago), who passed away earlier this month and was known as the "Squire of Chicago," earned a spot on The Salonniere 100 and remains on the list in memoriam.
"While The Salonniere 100 is diverse across a variety of factors, all on the list share a rare gift for creating warm, gracious and memorable experiences for others," said McDonald. "The Salonniere 100 is our way of honoring the nation's crème de la crème in entertaining for the work they do to bring joy and opportunity to those fortunate enough to be on their guest list."
1. Leonard Lauder
2. Amy and John Phelan
3. Ginny Brewer
4. Anne Quatrano and Cliff Harrison
5. Annette Joseph
6. Danielle Rollins
7. Julie Blakeslee
8. John Hogg and David Garza
9. Alli Achtmeyer
10. Ashley Bernon
11. Elizabeth and Peter Georgantas
12. Sarah and Ozey Horton
13. Lee Manigault
14. Felicia and Herb Gray
15. Toni Canada
16. Bunky Cushing (in memoriam)
17. Richard and Inese Driehaus
18. Ikram Goldman
19. Gene Jones
20. Cindy Rachofsky
21. Nancy Rogers
22. Kimberly Schlegel Whitman
23. Paul Laurie
24. Christine Vazquez
25. Chuck Bennett
26. Van Conway
27. Linda Dresner
28. Nicole Eisenberg
29. Becca Cason Thrash
30. Phoebe Tudor
31. Lynn Wyatt
32. Maria and Bill Bell
33. Eva Chow
34. Alex Hitz
35. Bridget Gless Keller
36. Lisa McRee
37. Lulu Powers
38. Stephanie Shafran
39. Sutton Stracke
40. Steve Tisch
41. Patricia Barnstable Brown
42. Babs and Lee Robinson
43. Rosa and Carlos de la Cruz
44. Darlene and Jorge Perez
45. Alina Shriver
47. Dennis Basso
48. Muriel Brandolini
49. Athena Calderone
50. Dayssi Olarte de Kanavos
51. John Demsey
52. Lauren Santo Domingo
53. George Farias
54. Shirin von Wulffen Fekkai
55. Cornelia Guest
56. Mariska Hargitay
57. Ashley McDermott
58. Ann Hearst and Jay McInerney
59. Marcia and Richard Mishaan
60. Mary Kathryn Navab
61. Lela Rose
62. Daniel Benedict and Andrew Saffir
63. Allison Sarofim
64. Jamie Tisch
65. Beverly Reese Church
66. Sara Ruffin Costello
67. Frances Gray Fayard
68. Julia Reed
69. Pamela Fielder and David Ford
70. Bettie Bearden and Jonathan Pardee
71. Annie Falk
72. Audrey Gruss
73. Kara Ross
74. Hilary Geary Ross
75. Tom Quick
76. Alice Carrington Foultz
77. Susan Mactavish Best
78. Ken Fulk
79. Vanessa Getty
80. Denise Hale
81. Pamela Joyner
82. Jillian Manus
83. Jay Jeffers and Michael Purdy
84. Charlotte Mailliard Shultz
85. Alexis Swanson Traina
86. Cassandra LaValle
87. JJ McKay
88. Sheikha Rima al-Sabah
89. Ambassador Gérard Araud
90. Katherine and David Bradley
91. Ashley Taylor Bronczek
92. Jean and Steve Case
93. Kay Kendall and Jack Davies
94. Robert Higdon and David Deckelbaum
95. April and John Delaney
96. Mary and Robert Haft
97. President Barack Obama and First Lady Michelle Obama
98. Elizabeth and Jeffrey Powell
99. Susanna Quinn
100. Sir Peter and Lady Westmacott

* Austin's Carla McDonald, founder of The Salonniere, is honored to have earned a spot on The Salonniere 100 but has opted to relinquish her place and welcome another party host to the list.