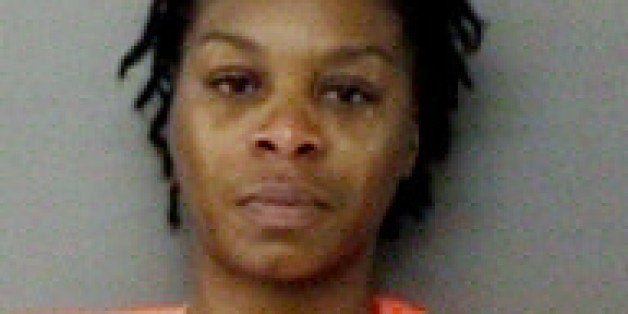 We're now into the second week of the investigation into the death of Sandra Bland, the young African-American woman found dead in her Texas jail cell three days after a controversial traffic stop that led to a physical confrontation and an assault charge. Although the authorities initially concluded that she had committed suicide, this conclusion has been hotly disputed, with many suggesting that Ms. Bland was in fact the victim of an official murder and cover-up. Is there a solid basis for this suspicion?
In my opinion, no--at least, not based on the evidence available so far. (I had the opportunity to discuss this case earlier this week on The Docket with Seema Iyer; click here if you'd like to see what turned out to be a fairly spirited debate. Thanks to Seema and her show for the gracious invitation.)
To be clear, several troubling issues have arisen, and I'm definitely not suggesting that everything about Ms. Bland's case was handled appropriately. Although the evidence is still being gathered, it may indeed be the case that the officers were primarily responsible for escalating a routine traffic stop into a physical confrontation that resulted in an assault charge. If so, and if it turns out that Ms. Bland did in fact take her own life, those officers will bear at the very least a heavy moral responsibility for needlessly creating a situation that set the remaining events in motion. Similarly, if jail staff failed to follow appropriate preventive measures and that failure contributed to Ms. Bland's death, they may be subject to a negligence claim. But the more sinister claim--that Ms. Bland's death was not a suicide at all, but a deliberate murder--doesn't seem convincing at this point.
Those questioning the official conclusion of suicide have emphasized the positive direction Ms. Bland's life appeared to be heading in, and the lack of any reason to believe she would have considered killing herself. But a significant portion of suicides do take place without any obvious warning signs--sadly, we often hear of seemingly successful, happy people taking their own lives, leaving their families and friends shocked and dumbfounded. So the absence of "red flags," although certainly relevant, doesn't go very far in establishing that Ms. Bland couldn't possibly have had suicidal thoughts. (Of course, there are reports that Ms. Bland was experiencing struggles with depression and PTSD. I mention that for the sake of completeness; I'm not relying on those facts, because I think speculating on her state of mind based on the limited available evidence is inappropriate in either direction.)
Moreover, based on what we know so far the theory of a deliberate murder doesn't seem to make a lot of sense. Whenever there's a suggestion of a conspiracy or cover-up, evaluating that suggestion includes considering whether it would have made sense from the alleged conspirators' perspective. In other words, even assuming the worst possible motives, would it have been logical for them to concoct this scheme?
Here, if we assume that the arresting officers or someone affiliated with them decided to murder Ms. Bland, their motive would presumably have been to cover up whatever happened during the traffic stop, or at least limit the resulting damage. At least so far, I'm not aware of any other motive having been suggested. Assuming that was their goal, it's hard to believe they would have thought that harming or killing Ms. Bland would be a plausible strategy.
Remember, at the time Ms. Bland died, the officers had known for days that there was independent evidence of what had happened during the stop. They were clearly aware that a bystander had recorded most of the encounter on video, and also that their dashboard camera would have recorded at least some of the incident. They do not appear to have taken any steps to alter or destroy those recordings, so at all relevant times they knew that there was video evidence of the stop and that they had no control over the dissemination of that evidence. And especially given the increasingly contentious national debate over police officers' use of force, they would presumably realize that if Ms. Bland died under even remotely suspicious circumstances, that would if anything intensify the attention being paid to her case.
It's also difficult to conceive of the mechanics of any such conspiracy. Is the theory that the officers attacked Ms. Bland themselves? If so, they would have to have enlisted multiple jail employees in their scheme--to ensure both that they could get in and out without being witnessed by anyone who would later talk, and that the jail video footage from the surrounding area could be altered to conceal their presence. As a general rule, a suspected conspiracy becomes less likely with each additional person whose participation and silence are necessary to the conspiracy's success--particularly when the stakes are high and when the additional required conspirators don't have any apparently sufficient motivation to participate. The same, of course, would be true if the scheme instead involved soliciting a jail insider to target Ms. Bland. In either case, without knowing more it seems like a stretch to suggest that all of the required participants would have agreed to work together to murder a young woman and stage an elaborate cover-up--all to limit the fallout from an admittedly troubling, but in any event nonfatal, officer-civilian encounter involving the two initial officers on the scene.
Could it have happened? It's possible. There have been situations in which the most bizarre-sounding conspiracy theories turned out to be valid--I've had this happen in my own cases--so I'd never say it's impossible. Right now, though, based on the available evidence I don't believe there's a basis to conclude that anyone deliberately caused Ms. Bland's death.
Popular in the Community