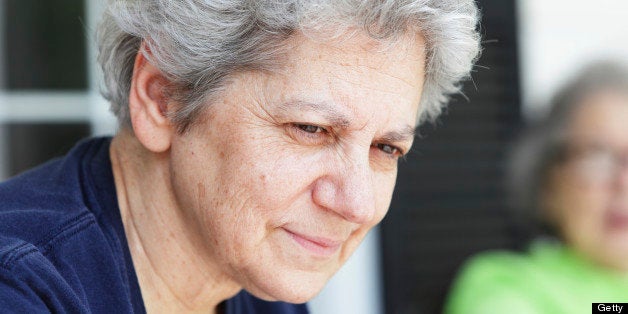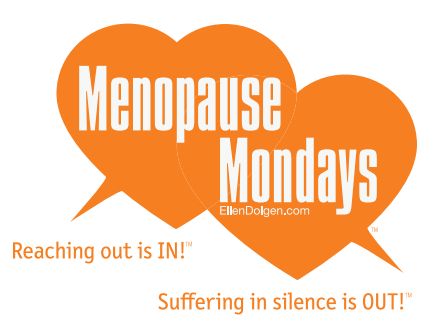 Sometimes, menopause's biggest challenges aren't related to hormones at all. Sometimes, they have more to do with our roles in our lives and families.
Case in point: During menopause, more and more of us are gaining membership to the aptly named "Sandwich Generation," a group marked by its responsibility to simultaneously care for both its children and parents. So, if it seems like everybody wants (scratch that, needs) something from you these days, you're not alone.
According to the Bureau of Labor Statistics, the term "Sandwich Generation" has become more common in the last two decades. Currently, about one-in-seven middle-aged adults provides financial support to both an aging parent and a child, according to the Pew Research Center. It's not difficult to see why: While young workers are buried with student loan debt and low wages, the elderly face dual challenges in record-high life expectancy rates and declining retirement savings. Often, we are the ones caught between the two generations.
Perhaps even more taxing than dishing out dough is the fact that nearly four-in-ten people in their 40s, 50s, and 60s say both their grown children and their parents rely on them for emotional support, according to the Pew Research Center. More often than not, women are providing this shoulder to lean on. After all we are frequently the emotional "rocks" of our families.
According to Jody Gastfriend, the senior care expert for Care.com, when it comes to making your life in the "Sandwich Generation" work for you and yours, the best offense is a good defense. Here are three ways to care for yourself when balancing the responsibilities of caring for both children and parents.
1. Have a Preemptive Talk
"Trying to make decisions in the midst of a crisis is far from optimal. The best time to discuss long term care needs is when things are calm, before your loved ones actually need help," says Gastfriend. Discussing living arrangements, homecare, financial resources, fears, and concerns, can help ease everyone's minds. For example, many caretakers unnecessarily worry about their parents moving in with them, when the fact of the matter is that their parents don't want to live with them either! They might prefer to move to an assisted living facility with their friends when the time comes. You can't know until you have an open conversation with them.
2. Don't Try to Do It Alone
You are amazing, but you can't try to be Superwoman. Think: Who in your life can support you and your responsibilities? Your husband, siblings, children, and even professional caregivers can help. "Hiring outside help just a few hours a week may be worth it," Gastfriend says. It can give you a needed break for "me" time. If dollars and cents are your biggest stressor, consider speaking with a financial advisor (this can be someone you pay or someone you access thru a social service agency) who can help with realistic goal setting, continuous savings adjustments, and account rebalancing.
3. Determine Your Benefits
"If you are in the workplace, find out if your organization has benefits to support caregiving employees," Gastfriend recommends. Many companies have eldercare programs that include referrals to caregiver resources in the community, on-site support groups for working caregivers, and discounted backup homecare for emergency needs, according to the AARP Public Policy Institute. What's more, your boss may be open to arranging a more flexible work schedule for you that allows you to deliver on all fronts.
We want to be there for the people we love, but it can be draining. When we are left dry and exhausted (physically, emotionally or financially), what can we possibly give to others? No matter our caregiving responsibilities and roles, caring for ourselves -- our financial, emotional, and hormonal health -- has to come first. Put yourself on your own To Do list for a change! If you don't take care of yourself, you can't truly take care of anyone else. After all, you and your family deserve the happiest, healthiest you!
Remember: Reaching out is IN! Suffering in silence in OUT!
Let's hang out! Monday, August 12 at 5:30pm PST/8:30pm EST. Ellen is hosting her Menopause Mondays Google Hangouts: Where the Sisterhood helps the Sisterhood. If you would like to get an invite to Ellen's Menopause Mondays Google Hangouts, please email your request to menopausemondays@ellendolgen.com. You can RSVP here if you have a Google Plus account and have received an invite. Start sending your questions in here! Get ready to talk menopause with Ellen at this free online event!
For more by Ellen Dolgen, click here.
For more on women's health, click here.
Ellen Dolgen is an outspoken women's health and wellness advocate, menopause awareness expert, author, and speaker.
After struggling through the silence that surrounds menopause, Ellen resolved to help women reach out and end the confusion, embarrassment, and less-than-lovely symptoms that come with "the change." Her passion to be a "sister" to all women fueled Ellen's book, Shmirshky: the pursuit of hormone happiness. As a result of her women's wellness journey, and in response to the overwhelming thirst of her ever-expanding audience for empowering information, Ellen's weekly blog, Menopause Mondays was born.
Menopause Mondays allows Ellen an expansive platform from which she broadens her discussion of menopause, women's health, and life as a menopausal (and fabulous!) woman. Her weekly Menopause News Flash provides a one-stop shop for the latest menopause and women's health news and research, allowing women the access and know-how needed to take charge of their health and happiness. In addition to Ellen's ever-growing social media presence, EllenDolgen.com has fast become "the place" on the web for informative and entertaining women's menopause and wellness engagement. In 2012 and 2013 EllenDolgen.com was named first on the list of the "Best Menopause Blogs" by Healthline. Ellen is also a regular contributor to over a dozen leading women's health blogs. Her motto is: Reaching out is IN! Suffering in silence is OUT!
Ellen has appeared on the "TODAY Show," the "Rachael Ray Show," "The Doctors," Oprah Radio, Playboy Radio, NPR's "Tell Me More," Doctor Radio, and dozens of regional and national media outlets. Ellen is also one of the first regular contributors to debut on The Huffington Post's recently added site, Huff/Post50, which targets 116 million Americans over the age of 50.
Related
Popular in the Community