When "The Sapphires" debuted at the Cannes Film Festival in May to a rapturous standing ovation, Harvey Weinstein was quoted as saying that "'The Artist' just happened again." The super producer behind the last two Best Picture winners ("The Artist" and "The King's Speech") later told Deadline.com the quote was taken out of context and that he wasn't gunning for Oscars with the Australian import. Too bad, since from the looks of the trailer, Chris O'Dowd could sneak into the Best Supporting Actor race.
The "Bridesmaids" star -- who has since appeared on "Girls" and in "Friends With Kids" -- plays the manager of an Aboriginal singing group called the Sapphires in the film, which takes place during the Vietnam war.
"It's a weird one, isn't it?" Wayne Blair, the film's director, told the AP at Cannes. "It's a 1968 period film. You have choreography, you have musical, four Aboriginal women, add an ignorant Irish alcoholic. Then you're taking them from Victoria to Melbourne to Vietnam and bringing them back home. Like, hello?"
More like, "Hello!" The new trailer for "The Sapphires" goes all-in on the crowd-pleasing, making the film look like a cross between "The Commitments," "Dreamgirls" and "Good Morning Vietnam," with O'Dowd at the center, giving his "ignorant Irish alcoholic" a great deal of pathos and charm.
"The Sapphires" screens at the Toronto International Film Festival and the Telluride Film Festival next week. Expect to see it in U.S. theaters before the end of the year.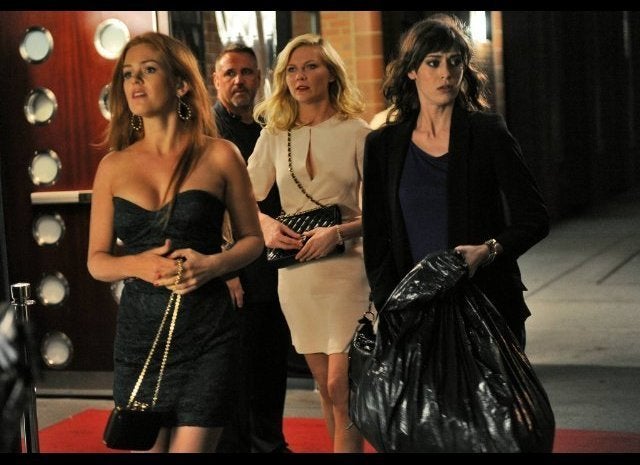 Fall Movie Preview 2012
Popular in the Community