Although Scott Schuman's photo blog The Sartorialist is best known for its fashionable New Yorkers, the street style shutterbug has gone global with his new book: The Sartorialist: Closer.
Closer is Schuman's second book, and while his first (The Sartorialist) featured prominent fashion industry figures, this one will be a departure. Since starting his blog in 2005, Garance Dore's boyfriend has created a name not only for himself, but for street style stars, as well. And, although shooting candid images of editors, models and internationally recognizable subjects has proved lucrative, it was time for something new. In a recent inerview with Harper's Bazaar, he explained why he has abandoned the subject matter for which he is best-known:
"I think the thing that's tricky and why it hasn't taken the next big step forward is because photographers now are going to the shows and they're trying to shoot these 'star editors.' You know when I started people knew who the editors in chief were and a few others, but nobody knew Giovanna Battaglia or Anna Dello Russo or those people. I was really shooting what I was responding to. And Giovanna ended up becoming somebody. And Anna Dello Russo ended up becoming somebody."
He continued, explaining the impact that these modern-day icons have had on other photographers:
"People just get very obsessed with getting a picture of those known names, as opposed to really speaking from the heart and shooting from the heart. Having the bravery to shoot a 'third row' person or not going to the shows and shooting somewhere else. For street style to be successful, photographers need to shoot in a more unique way to them."
So, Schuman continues to pave the way. Will Closer change the face of street style photography, yet again?
The Sartorialist: Closer is available on Amazon.com on August 29, 2012. Take a peek in our gallery below to see the male and female covers and a preview of the book: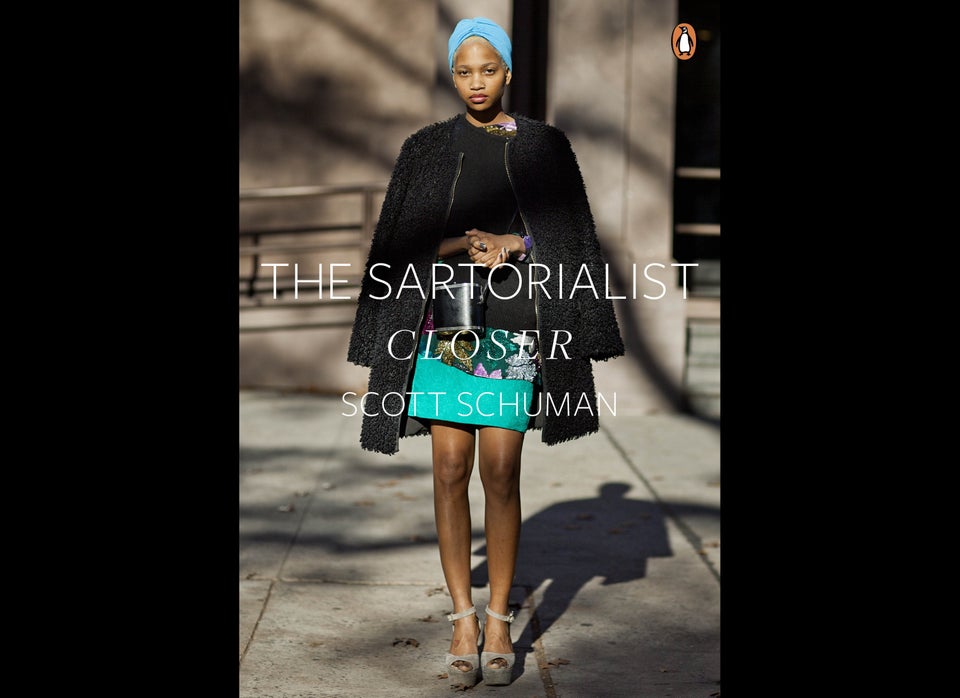 "The Sartorialist: Closer"