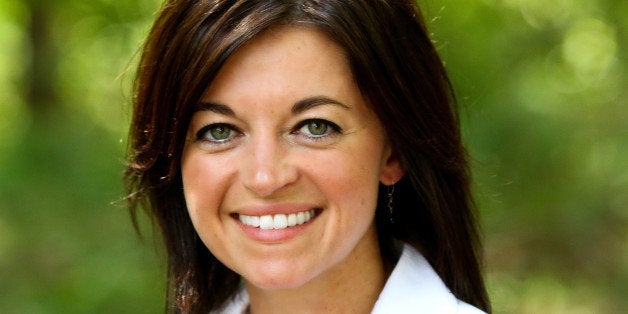 By Jenn Mann, SAS Vice President of Human Resources
Everyone wants to feel valued and as though they make a difference. If we're happy and healthy, we have a passionate engagement with life, and we bring that to work. I'm lucky that for nearly 16 years, I have worked for a company whose focus on people and well-being has been its philosophy since day one. SAS founder and CEO, Jim Goodnight, has always said, "If you treat people as if they make a difference, they will make a difference."
Being a developer himself, he understands that creative people love a challenge. They like the feeling of accomplishment that comes from solving a problem -- whether technical, artistic, social or logistical. He also understands that creativity doesn't happen on command and that knowledge workers need to feel nurtured to innovate. That's why he gives all of us flexibility on the job, enabling my coworkers and me to work when, and even where, we feel most creative -- or when/where we need to work in order to juggle personal issues. This grants a work-life balance like no other. I know I can take a 7 a.m. conference call with Europe from my home and then go into the office. This will allow me to leave earlier in the afternoon to attend my son's high school orientation -- all without ever feeling like I have to punch a clock.
You may be wondering what else makes up a nurturing work environment. Well, I can tell you that my creativity is sparked the moment that I drive onto a beautifully landscaped 900-acre campus every day, which consists of wooded, natural areas and adorned with art and sculptures. Our work environment is not only aesthetically pleasing but helps remove stress and distractions whether they are due to work barriers or personal ones. We all know life happens whether you're in the office or not. We all have distractions -- children, aging parents, college planning -- so SAS offers stellar work/life programs and services to help alleviate those stresses for us. Perks like free on-site health services, subsidized childcare, free recreation and wellness facilities and programs, 40 miles of running trails, a meditation garden, parenting seminars, eldercare support, and even haircuts! Yes, we all have a job to do, but when life does happen, like a sick child or even getting sick myself, it's nice to know I can go to the onsite healthcare center, see my provider, get a prescription filled if needed and be back to work in about 30 minutes -- that's a big time saver and stress reliever for me. Ultimate peace of mind.
I have worked at other companies where just leaving my desk to grab a quick bite to eat would leave me riddled with guilt. The reality is, if we aren't taking care of ourselves, productivity and creativity suffer. I truly believe the SAS environment fosters creativity so people feel challenged to pursue individual successes that make the business productive as a whole. Creativity is especially important to SAS because software is a product of the mind. Ninety-five percent of our assets drive off of SAS' property every evening, and we must maintain a work environment that keeps these valuable people coming back every morning.
You may have heard about the award-winning workplace culture at SAS. Huffington Post's own Ann Brenoff introduced readers to it last year. It's that workplace culture and stellar employee-centric benefits that keep employees happy and engaged, at work and at home.
I'm often asked how our benefits and programs got started. It goes back to the early days of our founding members. Their healthcare was paid for while they were working at the university, so the founders were passionate about providing healthcare when they created SAS. Also, our CEO recalls a time when, while putting in long hours on the Apollo project with NASA, he had to pay for each cup of coffee. This didn't make sense to him. So when he started SAS, he made sure coffee and other beverages were provided in all cafes and in every break room on campus so our employees could get a drink whenever they wanted... for free.
Things happen very organically around here and much of it is based on employee feedback. Here's an example: our on-site daycare was started back in 1981 when one employee was going to leave to be a stay-at-home mom. Instead of making her choose between family and career, our childcare program began with one nanny and has now grown to approximately 600 children in our on-site child care program. And, of course, there's the M&M's. Everyone wants to know what the deal is with those little candies found in every break room. Well, about a year after SAS began, the office admin went to the store to buy supplies with a $20 check. The cashier wouldn't give her change, so she added some M&M's to the purchase to even out the bill. She came back and put them in a jar for the small office to enjoy. They've been showing up every Wednesday ever since. Along the way, we of course have evolved to healthier choices in our cafés and break rooms, but as long as the M&M's are still here, our employees know everything's OK -- it's a family tradition.
It's not all about the M&M's and benefits, though. Everyone wants to understand the relevance of what they do and feel they are making a difference. When people feel truly cared for, they are more loyal and do their best work. I see how passionate our employees are about what they do, whether it's using our solutions to detect fraud or tracking infectious disease -- our technology touches the world every day, and our employees our proud of the work they do.
There is a solid link between treating employees well and performance. Happy, healthy employees equals happy customers. More loyal employees translates to lower employee turnover: we average around 3-5% vs. an industry average of 15.5% and our average tenure is 12 years compared to an industry average of 4.6 years. This is a significant cost savings if you think in terms of recruiting, onboarding and training. If you treat employees well, they treat customers well and the revenues follow -- we have a 38-year success rate to demonstrate it.
While many companies are trying to retrofit their culture to keep employees happy, healthy and engaged, we've been doing it all along... all because our CEO didn't like paying for a cup of coffee.
About Jenn Mann, SAS Vice President, Human Resources
In a professional career spanning two decades, Jenn has passionately advocated change and innovation. Mann joined SAS in 1998 where she worked closely with executive leadership on employee performance and organizational effectiveness initiatives. In 2008, she was promoted to her current role as Vice President of HR where she leads a global HR organization that acts as stewards of the SAS culture and engages a global workforce of over 13,000 with diverse talents and skills. Her workplace culture insights have been shared in The Wall Street Journal, Forbes, US World News and Report, CBS MoneyWatch.com, CBS Sunday Morning, CNN, and The GREAT Workplace by Michael Burchell and Jennifer Robin. Mann was selected as 2014 finalist for Chief Human Resources Officer of the Year by HRO Magazine.
Related
Popular in the Community