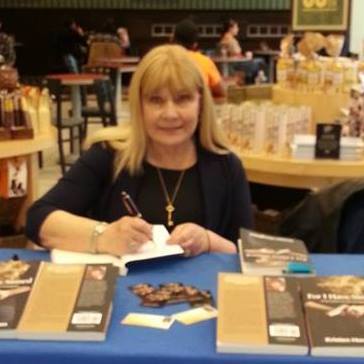 A new year, new projects to complete and just maybe one of your new projects is publishing your own books. You know, becoming an 'authorpreneur', an author who also has her own publishing imprint.
With many authors eschewing the convoluted "chain-of-command" of agent and acquisition editor, plus the interminable wait of traditional publishing, the decision to be an independent publisher is a simple one. The options are certainly available. Perhaps you'd like to become part of a Boutique Publishing Press, a small press that has two or more authors on board publishing several authors a year. A portion of all royalties go for the services of editors, formatting, etc. I started out as traditionally published and began my own boutique press, Skylight-NYC Publishers. It was a good choice for me.
If you'd rather go it alone, remember that you need to wear the hat of the publisher. You're prepared. With that in mind, and with serious thought, you need a good, solid editor to edit your manuscript, someone to design your cover, (or you've designed your own using one of the myriad services such as Canva and iStock), and you need to hire a top-notch formatter. First steps, and they are the beginning of many you need to take in this journey.
You want a professional product put on display. Your name, your brand, your reputation as an author is at stake. Get it done, get it out there, and get it done right.
Now comes the crucial question—where do you go to publish the book. The two big names that come to mind are Create Space and Ingram Spark. The top publishing houses go through Lightening Source, which is connected to Ingram Spark, but which one will best suit your own needs? If you intend to do it yourself, you need to make a choice. Let's take a look and do the rundown on both of these publishing platforms.
Publishing and set-up charge:
If you're looking for easy-step-by-step help, your best bet is Create Space. It is first-time-user-friendly and beyond. Once you master the easy techniques, you will find that it is one of the easiest ways to publish. They do have specifications, the same as Ingram Spark, but their customer service is more helpful. While Ingram Spark can, and will help you, their specifications are more demanding and difficult to achieve. You will basically need to read their online manual several times to make the manuscript fit their requirements.
ISBNs for your book, both print and ebook:
Ingram Spark requires you to have your ISBN before you begin the publishing process. Create Space will provide you with a no-charge ISBN, but, as tempting as that may be for your budget, you may be better off purchasing your own. This will give you the benefits of your own publishing company's brand on all book databases. Branding your books is crucial for any author.
To market, to market—how fast?
Create Space is faster. After you've gone through the process of uploads and tweaks and approve your proof copy from them, Create Space is faster to publish. You'll see your book listed in 48 hours. Your book will get to market sooner. As for Ingram Spark, they require 3-5 days to produce a book, and then after the proof copy is approved, you must allow 6-8 weeks to get the book into their distribution channels, thus slowing the time it takes to get the book to market.
It pays to remember that both Create Space and Ingram Spark use the same 'back ends and services' for printing. Remember Lightening Source? Interestingly enough, the extended distribution offered by Create Space actually comes through Ingram Spark. Yes, Create Space uses Ingram Spark for their distribution services!
Distribution in brick and mortar store:
Create Space books are generally not accepted in bookstores simply because of economics. The owners do not make the same profit selling books from Create Space as they do from Ingram Spark. Create Space uses Ingram for distribution, and Ingram is the world's biggest distributor of books. To that end, Ingram gets its cut of the book sale as well. Approximately 15% of the sale goes to Ingram Spark, 20% to Create Space which leaves only 25% for the bookstores. One small word of advice here—if it is important to you to have your book sent to bookstores, libraries, and Baker and Taylor, you should have the print version set up on Ingram Spark as well as on Create Space. For the Ingram Spark set-up fee of $49.00 (plus an account charge of $12.00), it is well-worth it.
The same for both— I've had my books done by both Ingram Spark and Create Space and believe me, if there is a difference, I don't see it. The quality for both is excellent.
As with any other business, decisions have to be made rationally and in the best interest of the bottom line. No emotions allowed here in spite of the fact that the book is 'your baby'. You're wearing your publisher's hat for this part.
Authorpreneurship can be nerve-wracking and frustrating but it can also be an exciting adventure. Decide what's right for your book, tackle it in a professional manner, and don't look back. Your book deserves to get published in 2018.
Published both traditionally and independently, she is the author of nine top-selling novels and is hard at work on a new series that features a paranormal investigator with distinct powers of her own. Houghton is also the author of two non-fiction books and a collection of short stories.
Calling all HuffPost superfans!
Sign up for membership to become a founding member and help shape HuffPost's next chapter
This post was published on the now-closed HuffPost Contributor platform. Contributors control their own work and posted freely to our site. If you need to flag this entry as abusive,
send us an email
.