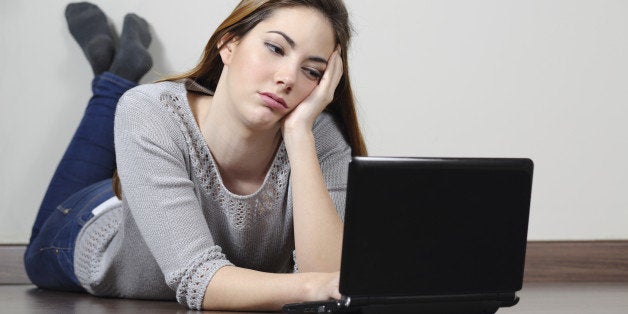 How many of you live and die by your paper planner (yes, those still exist) or smartphone calendar? Logging every meeting, doctor's appointment, and, of course, that Monday reminder to signup for your weekly SoulCycle classes, all in an effort to stay on top of your daily to-dos?
Well, according to a series of 13 studies from the Olin Business School at Washington University in St. Louis, there is one type of event you should steer clear of scheduling: leisure activities. Yep, penciling in that 5 p.m. happy hour with your girls is a big no-no. Here's why: researchers found that attaching a specific date and time to recreational activities made them less enjoyable.
"We consistently find that leisure, once scheduled, becomes more like work," explains study co-author Selin Malkoc, PhD, an associate professor of marketing at Washington University. "As a result, people become less excited and even resentful towards such scheduled leisure. Maybe more importantly, they also enjoy scheduled leisure significantly less than unscheduled leisure."
Malkoc and her fellow researcher, doctoral candidate Gabriela Tonietto, looked into everything from going to a play to grabbing a coffee or snacks with a friend to test-driving a car--and the results remained the same. In fact, Malkoc notes that in one study, when folks were asked to think about the last movie they had seen, and report on how much they liked it and whether or not they had scheduled it, those who had made fixed plans derived significantly less pleasure from the activity.
Which makes sense. I mean how many times have you made plans in advance only to blow them off because, well, you just weren't in the mood or, let's be honest, you felt like it was a more of a chore to get yourself up, dressed, and out the door to said meeting place.
So how do you make time for fun without it becoming a burden? Malkoc suggest being a little less structured with your plans. "For instance, instead of getting coffee from 3 p.m. to 4 p.m., you could say 'in the afternoon,' or instead of 8 p.m. to 9 p.m., you could say 'after dinner,'" she says. "We regularly find that when scheduling is done in this less specific way, it does not lead leisure to feel more like work, and thus it does not reduce enjoyment."
Related