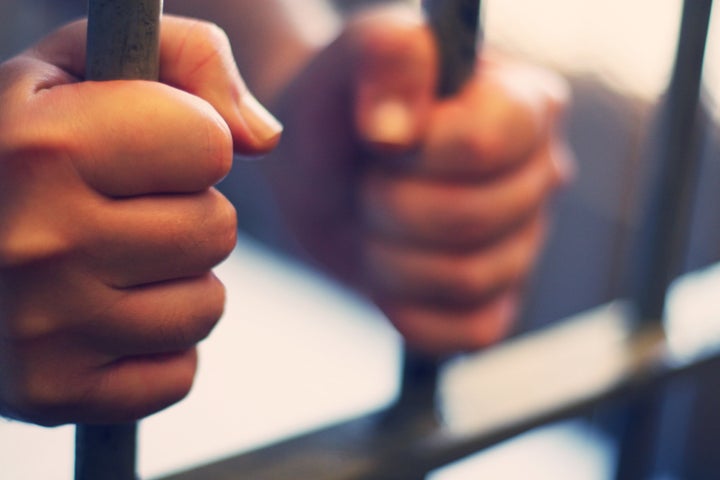 The Bristol County House of Corrections in North Dartmouth, Massachusetts, has just earned a dubious distinction: It is the first correctional facility in the state to ban in-person visits, limiting interaction to only video calls with inmates. Visitors must now pay for the privilege of video-chatting with their loved ones, and say goodbye to face-to-face visits, or physical contact of any kind.
The for-profit video visitation industry has been spreading like a cancer across the nation's prisons and jails. Private companies, such as giants JPay and Securus Technologies, find incredible financial gain in serving as the for-profit middleman between incarcerated individuals and the outside world. Their slick corporate communications bely the disastrous effects of losing real visitation: "JPay knows how important it is to support your incarcerated loved one, and our established partnerships with Departments of Correction across the country give you the tools you need to stay connected...." In order to garner support for their services, many visitation video companies lobby in support of ending in-person visits all together, effectively monopolizing communications between incarcerated individuals and their loved ones.
Rates and time available for video visitation calls vary across the country. At Chittenden Regional Correctional Facility, in Burlington, Vermont, a 30-minute video call is $9.95. At just one state prison in Reidsville, Georgia, JPay advertises 56 different kiosks at which inmates can pay for services like video visitation, videograms, and email.
The Bristol County video visitation system will be implemented by Securus Technologies. Securus is no stranger to controversy; they were one of a number of companies which were discovered to be providing telephone services to incarcerated individuals at far higher rates than the general public, and in the past they mandated in their contracts with prisons and jails that the facility disallow in-person visits completely to access their services. On their website, they advertise video visitations cheerily: "Visit an inmate from home!" In 2014, the company raked in over $404.6 million in profits.
Years of empirical research have shown that for incarcerated individuals, maintaining connections with loved ones and communities both reduces the risk of recidivism and makes the reentry process much smoother. In less callous terms, taking away face-to-face visitation denies vital human connections. The crucial role that human touch plays in supporting mental health — which is often already compromised in correctional facilities — has been well-documented over the years. Further, the policy hurts more than just the incarcerated individuals: what about the thousands of children with incarcerated parents, who they will no longer see face-to-face, cuddle, or hug? What about spouses, siblings, parents?
What we're seeing is a devastatingly familiar American parable: a cash-strapped correctional system preyed upon by a handful of private companies, creating countless opportunities to further exploit incarcerated individuals and their families at considerable psychological and emotional cost. It is cruel, counter-productive, and it must be stopped.
Calling all HuffPost superfans!
Sign up for membership to become a founding member and help shape HuffPost's next chapter
BEFORE YOU GO