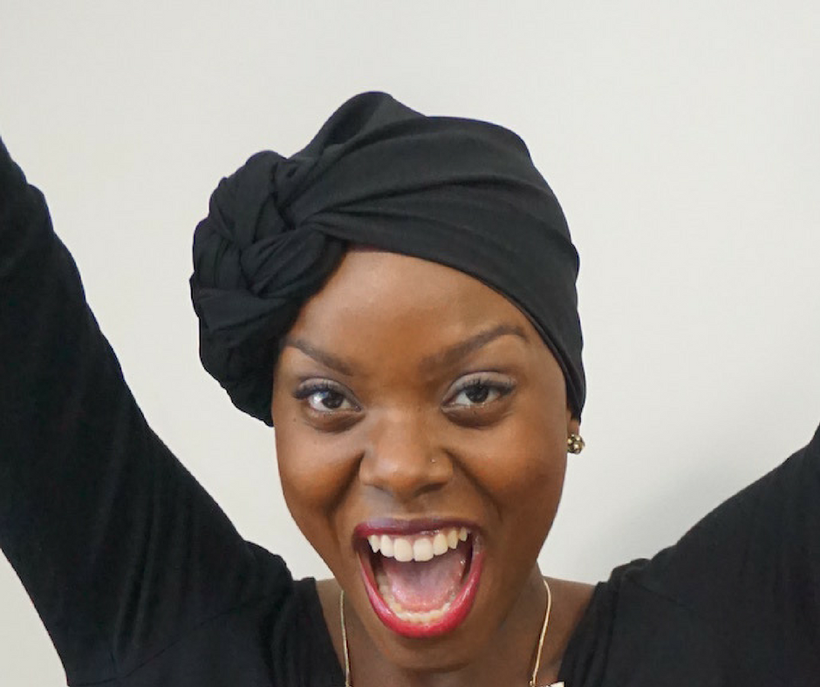 I'm shining the spotlight on my friend and fellow ambitious entrepreneur, Imani Aieshah. I asked her if she could share her entrepreneurial journey, expertise and wisdom in today's article. She agreed and wrote an amazing article below. Imani's one amazing entrepreneur and a valuable member of the Elite Society of Ambitious Moms Mastermind. Thank you, Imani!
I am a natural communicator, an innate mediator. I had the green and yellow Peer Conflict Mediator sash from middle school to prove it.
At ten years old, I was integral in helping people resolve their conflict without getting into fights or yelling matches at recess.
But then I'd go home to parents who seemed to be worlds apart.
And there, I couldn't be a mediator. I couldn't help them resolve their conflicts.
As a child, you just want it to stop, for everything to be okay even though you feel powerless to make that happen.
But it doesn't just stop, does it?
To be honest, I'm not sure my parents had the words to express what they truly wanted out of their relationship and how they were going to get it together. They didn't have the best example in their own parents. There were no marriages for them to emulate or learn from, so they did the best they could, learning as they went along.
Yet, despite the disconnection I saw in them, I still believed in the connection two people could share. I still believed it was possible.
You might say I was a hopeless romantic, but I wasn't hopeless; I was hopeful.
I saw the rough edges of a relationship. I knew that my idea of marriage did not imitate that of fairy tales, but I also grew to understand that rough edges could be smoothed out.
When I really think about it, it baffles me how I was able to come to this conclusion despite the discord in my own parents' marriage. However, the dose of reality they provided helped me realize that part of the issue people have in keeping their marriages together lies in the limits they put on themselves.
It's that belief that how things are right now, in this moment, is how they are always going to be.
It's the expectation that a healthy relationship is without burdens, without hurt feelings, without conflict.
It's the frustration with trying to apply generic advice such as "don't go to bed angry" without any idea of how to work through that anger in an effective way.
These perspectives limit possibility.
That's what I always kept close, the possibility for true connection and companionship in my life.
And I received that in my husband.
However, I wasn't convinced we could be together for the long haul until we had our first disagreement, until those attitudes came out and we talked our way through it, bumps and all. I had to feel we had what it took to smooth out the rough parts, the parts I'd only seen sharpened by my parents.
We smoothed, and it was clear to me that he was the man I was going to marry.
Fast-forward nine years later, and my mom and dad both tell me how my relationship, their daughter's relationship, has taught them what it looks like to be in a healthy marriage. I was floored when they expressed this because no matter how old you get, you don't immediately believe that you can teach your parents a thing or two.
Truth be told, we taught each other. While their relationship was shaky, their individual example of being a conscious, compassionate, independent, and creative person was solid. Through them, the daughter they raised made the transition from sash wearing recess mediator to professional relationship coach.
I am a Couples' Coach because I know (that feel-it-in-your-gut kind of knowing) that it's possible to have the kind of relationship you want, the kind you envision for yourself and your family. In coaching, that's the vision we bring to the surface together, and every vision begins and ends with the desire to connect to your mate in a real way.
It's not this perfect thing up on a pedestal, but a real relationship with issues, with buttons that get pushed, with "I love you but don't like you right now" moments and the ability to still get through to the laughter, connection, and intimacy on the other side.
However, having the vision itself is not enough. My parents had a vision in mind but couldn't seem to get there. I wonder sometimes if they would have gotten there with some guidance. I think they just didn't realize there was another choice besides the status quo and separation. Their journey inspired me to become "another choice" for couples who know they want to be together but are unsure of how to reach their full potential as a couple.
Imani Aieshah is that woman strangers tell their life story to. Her professionally relatable approach to coaching means less time with the awkward "getting to know" phase and more time diving in to getting her clients what they need, and (sometimes) what they didn't know they needed. She partners with busy committed couples to help them find the time they didn't think they had to create the relationship they know they want. How would you like to unlock practical keys to get more quality time to spend with your partner? Be sure to get Imani's free guide, 3 Keys to More Quality Time with Your Boo!
REAL LIFE. REAL NEWS. REAL VOICES.
Help us tell more of the stories that matter from voices that too often remain unheard.
This post was published on the now-closed HuffPost Contributor platform. Contributors control their own work and posted freely to our site. If you need to flag this entry as abusive,
send us an email
.