We'll be the first to admit it. Food movies -- like food TV -- can be hit or miss. Unfortunately prone to sappy story lines or worse, "Real World" style drama, food movies usually fall short of capturing the wonders of good food. They rarely portray the real challenges and joys of cooking. While most food films simply don't deliver, however, "The Search For General Tso" is different.
Coming out in theaters and On Demand on January 2, "The Search For General Tso" is a food movie worth watching. The full-length feature documentary, which premiered to great fanfare at the Tribeca Film Festival last spring, investigates how General Tso's chicken came to be the most popular Chinese dish in America, when so many people in China haven't even heard of it. According to the film's website, almost 50,000 restaurants in the United States serve this iconic dish, but over time it became a decidedly American dish, resembling little of the Hunan dish that inspired it. Sure it might have been the "right dish at the right time," but "whose dish was it?" the movie trailer asks. If your interest isn't piqued already, the trailer, which you can watch above, will definitely do the job. You'll be left with an urgent need to get to the bottom of this great mystery, as well as to the bottom of the container of General Tso's chicken you just ordered while watching said trailer.
"The Search For General Tso" is also so much more than a historical quest for the real General Tso. It's a story about immigration in America and the power of food to bring people together -- whether that food is foreign, home-grown, or in this case, a little of both.
With Christmas just a few days away, the movie is especially timely for the thousands of Jewish-American families who will be eating Chinese food on December 25. For Jews, nothing says Christmas like Chinese food and a movie, and "The Search For General Tso" hones in on that connection. In the exclusive clip below, chef and restaurant owner Simon Teng acknowledges the important place Chinese food holds for Jews on Christmas, and indeed all year long. Watch the clip, watch the trailer and mark your calendars for January 2.
Before You Go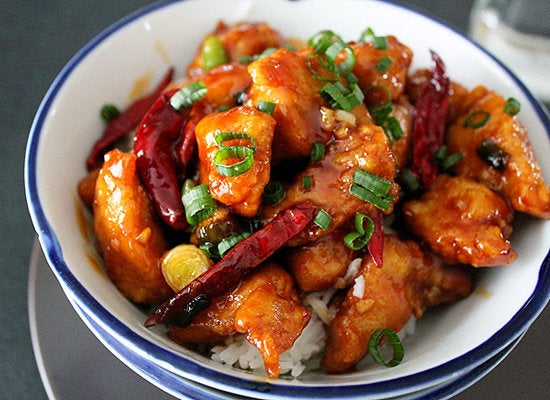 Chinese Food At Home
Popular in the Community