It is the Season of Giving: Secret Santa, Gypsy Christmas, Hanukkah gifts -- presents for everyone. This year, have you thought about a charitable donation? Not throwing money out into the void, hoping that some good will come of it, but giving to one of the charities that are taking the new "hand-up, not handout" approach to helping. There are many non-profits in the world today who are finding real solutions to poverty and assisting people to make better lives for themselves.
Did you know you could give a cow for Christmas? Heifer has an online catalog that allows you to choose among a variety of animals to help a struggling family somewhere in the developing world. These animals aren't just a source of food themselves: The by-products of milk or eggs or wool all contribute to the ongoing financial support of the family. They also have a beautiful policy that requires each recipient to give a breeding female offspring of their animal to another family. Between education and community involvement, your single gift contributes to the well-being and improvement of an entire community year after year.
Kiva Microfinance, known as Kiva, is also a gift that keeps on giving. You can search their website by the type of business, location, gender of borrower, green, or a start up -- the choice is yours. They guarantee that 100 percent of your loan of $25 will go to finance your chosen project. Kiva's overhead support comes from voluntary donations, grants, corporate sponsors and foundations. Their repayment statistics are amazing, with a 98.99 percent repayment rate. When the loan is repaid, the money is listed on your account and you can choose another recipient to help.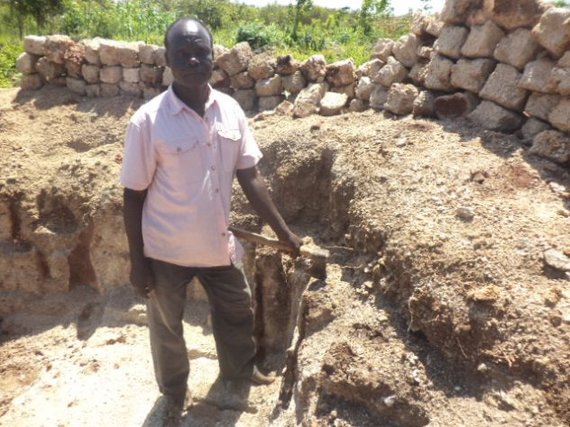 Gifts to Wrap

If you like the idea of supporting a foundation, but want to be able to personally hand a gift to someone, consider some of the groups that help women build their own businesses in developing countries. Beautiful handmade creations can be purchased from their websites.
Bead for Life provides a small amount of capital to extremely poor women in Uganda, helping them make an initial income from creating and selling traditional colorful paper beads. These women, many of them refugees from the Joseph Kony wars, go on to start their own long-term sustainable businesses while in the program. Bead for Life purchases the beads and sells them in Europe and the U.S., partnering with organizations and volunteers. Over 2,000 women have been lifted out of poverty with this ingenious system.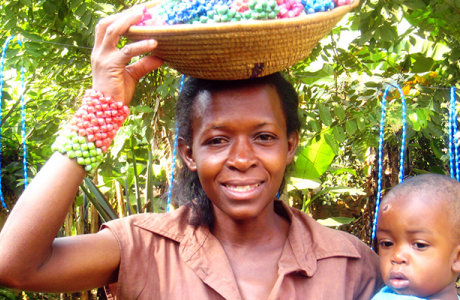 Hands Up Not Handouts works with women in Rwanda and Pakistan to find new uses for skills they already have. Instead of embroidered linens, Pakistani woman now make lovely embroidered bracelets; instead of mats and baskets, Rwandan women are using their weaving skills to make beautiful contemporary earrings. By putting a new spin on traditional crafts and coming up with a new international market, hundreds of women now make a fair living for themselves and their families.
Giving Locally

Gifts4Moms:
Here in the US, many of us are privileged to live in a very affluent society where we can easily access the basics of life, but that doesn't mean life is economically comfortable for all of us. The Holiday Season can be difficult for single mothers with small children. That's how Gifts 4 Moms got started. One single mom was working hard to make a special Christmas for her kids, knowing she herself wouldn't be receiving any gifts. So she decided to make a special Christmas for as many other single moms as she could. Gifts4Moms distributes gifts to hundreds of single mothers who otherwise would have nothing to open on Christmas Day. They've also expanded their outreach and now include education and skills-building for single moms.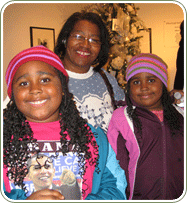 Toys for Tots accepts cash donations as well as toys. Toys will stay in your local area, while cash donations will be forwarded to the areas most in need.
Whether you choose to make a donation to your own local food bank, homeless shelter, or women's shelter, you can help change lives in your local area.
If none of the groups listed here interest you, then check out Global Giving which is a clearing house for groups doing charitable fundraising. You can trust that every project listed has been reviewed for financial responsibility and for being truly dedicated to helping some population, somewhere. They also work hard to stay up-to-date, so if your main concern this year is helping typhoon survivors in the Philippines, they have a fund listed for that too.
It can be so easy to get caught up in the stress of Holiday shopping. A charitable donation can be made on-line from the cozy privacy of your own home. It's definitely a win-win.
Calling all HuffPost superfans!
Sign up for membership to become a founding member and help shape HuffPost's next chapter