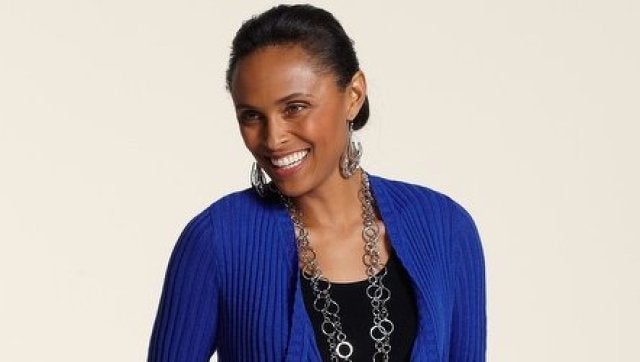 At this stage of the game, having gone through season after season of gift giving, why is it that shopping for gifts is still such a daunting task? For the past two decades, since we started Visual Therapy, our clients have turned to us for the best gift ideas for their children, grandchildren, friends and colleagues. One of the reasons that we all find holiday shopping so intimidating is that deep down we know (or fear) that what we give is a reflection of how much we care. Since we are still slightly ahead of the holiday madness, we thought that now would the perfect time to share some of our tricks, tips and secret weapons.
Make a List (and check it twice as the song goes!)
As obvious as it sounds, so many of us don't actually make a physical list. Start with the person's name and write down a few words to describe their personal style. Ask yourself the following questions about the person: For example, is this person classic, chic, playful, or edgy? Do they have a special passion or interest? Do they have a favorite color? Is there anything you have noticed that they actually need? Think of a budget or amount that you are willing to spend on this person. Is there an item, maybe a luxury item, you know they would love but would never treat themselves to? This is the kind of list that will get you somewhere, as you begin your holiday shopping.
Frenzy Free Shopping
The closer we get to the holidays the more stressful shopping becomes. We believe in shopping early and doing it in one stop, or at least as few stops as possible. Aside from on-line resources such as Amazon, QVC, Shopbop, or the obvious Apple store, always start with a retailer that provides a huge range of standout merchandise from fashion to beauty to home, brand names and preferably on sale or at least great value. T.J.Maxx and Marshalls are the perfect places to hit before your other favorite stores. If you haven't taken care of everyone on your list with this approach, try the specialty stores last.
Investigate Gifts That Are On Trend
Get inspired and look for items that are current and on trend. It's important to have a list of inspirational 'go to' items that work for several people on your list. For example, last year we were obsessed with a new fashion book that had just hit the shelves and took care of several people on our list -- it was a hit. Here are a few of our favorite things that are on trend this year to get you started:
1. Touch of Velvet -- this season velvet is hot and it isn't just for holiday dressing. It has become day, night, casual or dressy.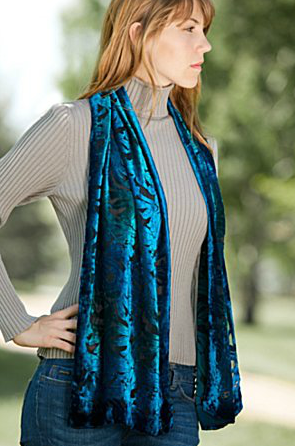 Photo credit: Overland
2. Oxblood -- burgundy is hot this season. A coat, wrap, scarf, sweater or even gloves are great for her. For him, try a scarf or sweater. This color is sure to be well received by any fashion forward friends or family.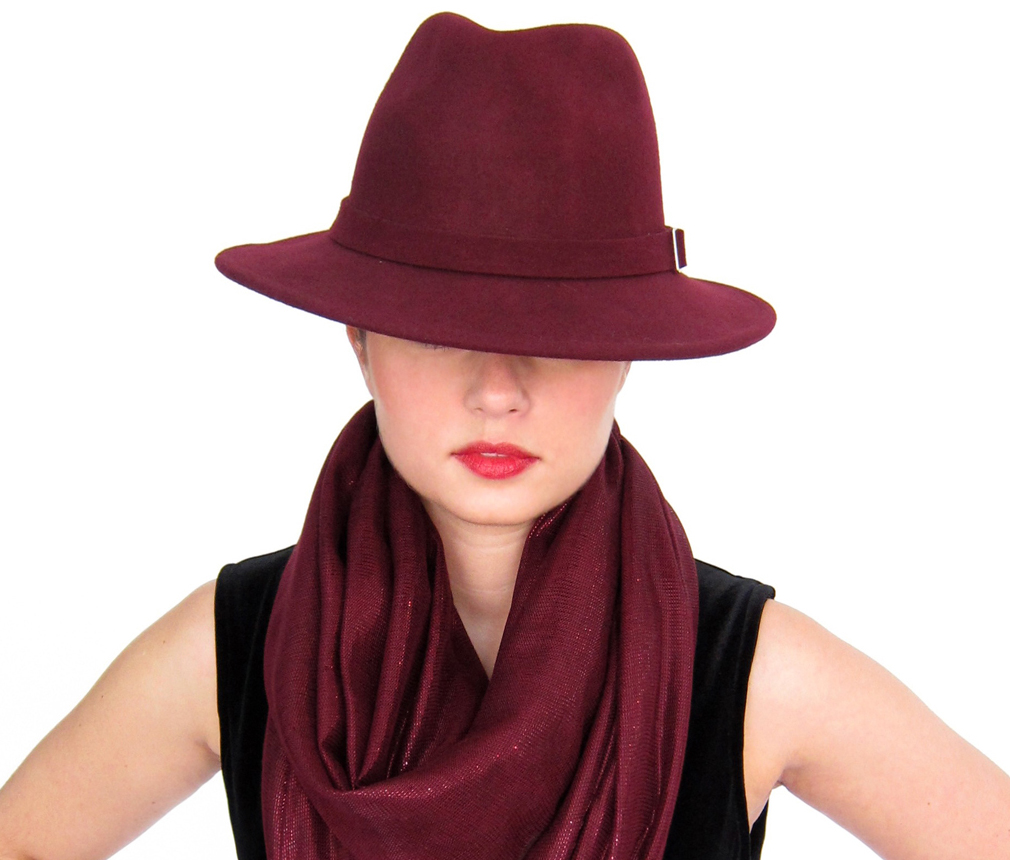 Photo credit: VT Luxe for QVC
3. Bold Statement -- A bag, tote, clutch or wallet in a pop color is right on trend. Often people tend to go with a safe color when they are buying for themselves, so this is an opportunity to go for something different.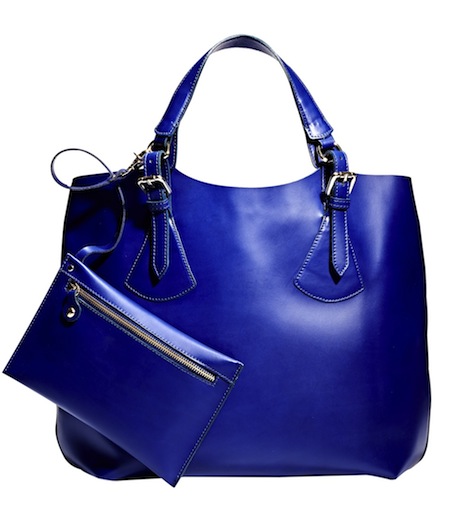 Photo credit: Marshalls
4. Chunky -- For her, a chunky, warm and cozy cardigan to be worn over a blouse is a strong look this season and the best part is that it's functional and ageless.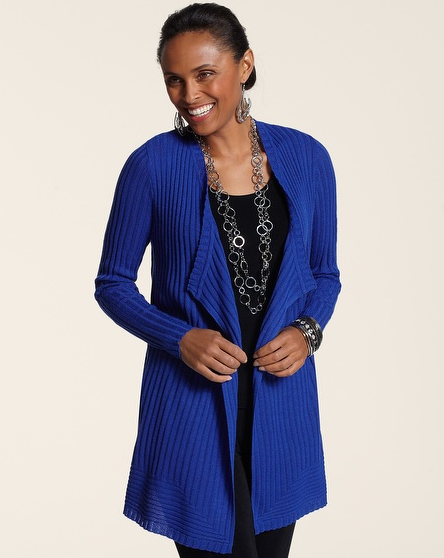 Photo credit: Chico's
For him, a V-neck cable knit sweater to be worn over a button-down shirt or a puffy vest to be worn over a plaid flannel button down. J.Crew has a nice selection of puffers.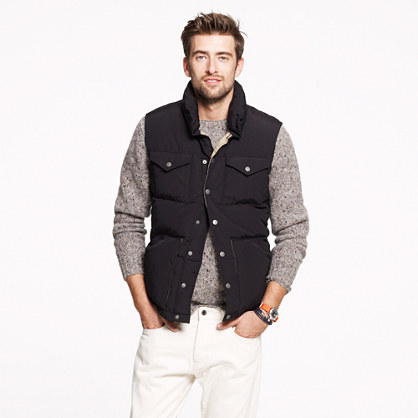 Photo credit: J.Crew
5. Icing on the cake - Items that complete a look are always fun to receive. Every girl loves a little bauble. Look for fun bracelets, bangles, earrings, a statement necklace or even a watch to complete the look and make her outfit.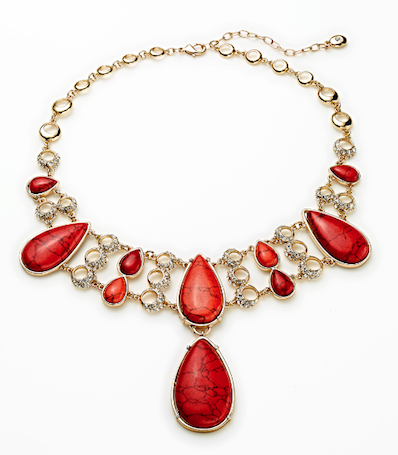 Photo credit: T.J.Maxx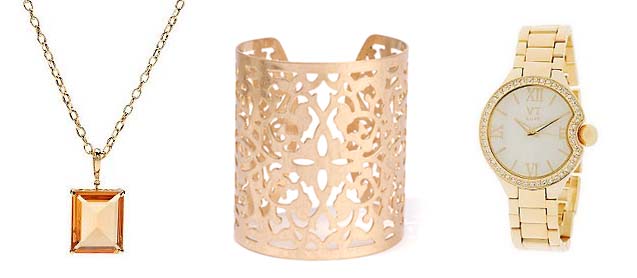 Photo credits: VT Luxe for QVC (Pendant and Watch), Forever 21 (Bangle)
Trends are not only for adults. For kids, tweens and teens, H&M is perfect considering the price point and how fast kids grow.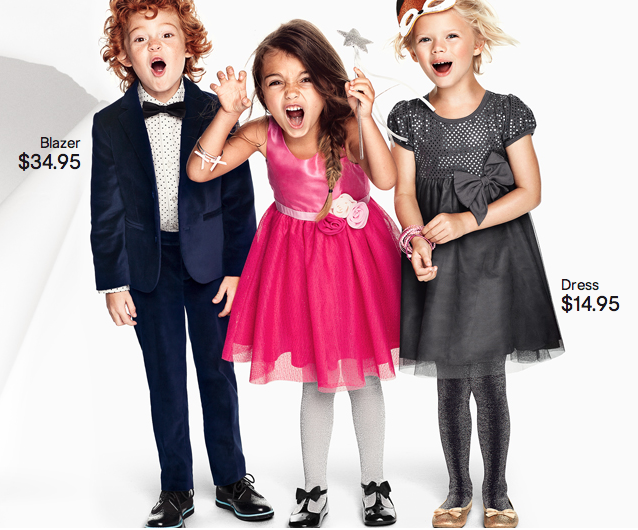 Photo credit: H&M
Presentation Is Everything
Instead of going for the obvious -- red and green wrapping paper with Christmas trees and snowmen -- try something unusual and special. Look for special boxes to put your gift in, maybe something reusable or simple and clean. Look for solid wrapping paper in silver or burgundy or maybe even a brown bag style of paper but add real cloth ribbon from a trimming or hobby store. We also like to incorporate natural elements such as a sprig from an evergreen tree or some holly.
Be A Good Giftee!
Yes, the holidays are all about giving but how many times do you wish that you actually knew what your loved ones or friends want? Do your friends and family a favor and make a holiday wish list for yourself. Investigate items at every price point that you would love to receive and never have to go through the awkwardness of pretending to love a gift only to have to return it later.
Happy Holidays and happy shopping! Throughout the season, our stylists will be providing you with gift inspiration. Check out our blog for their holiday hits: www.visual-therapy.com/blog and ask your style questions on their Facebook page!
Related
Popular in the Community