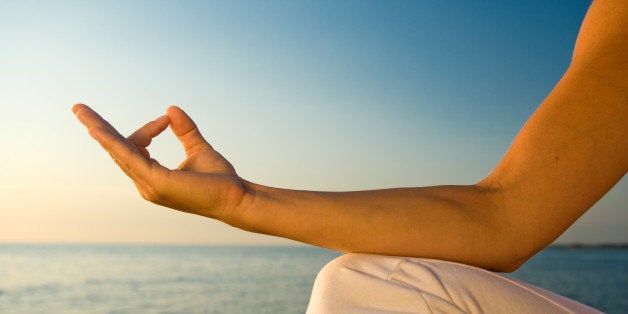 This is a very exciting week at my Arizona-based children's charity, Mindfulness First. All of our Instructors start back in the school districts teaching Mindfulness to K-12th Grade children. We love our jobs, and if I do say so, we have phenomenal Instructors. This week is particularly fun because the Seahawks are in town for the Super Bowl and they have become the kid's biggest role models in Mindfulness. Since 2011, Coach Pete Carroll has empowered his team with the gift of Mindfulness training. It's effects were evident in their 2014 Super Bowl win, and more recently in the last three minutes of their Jan. 18th game against the Green Bay Packers.
This week our Instructors will talk about those three minutes with their students. It will be a discussion about how we can regulate our minds, reactivity and stress levels through Mindful practices such as breathing techniques and watching our thoughts. Only by moving into clear awareness, quietened mind-chatter and innate responsiveness, could the Seattle Seahawks have achieved those mind-blowing points, bringing them from 12 points down to a tie in the last three minutes of the game. Had they succumbed to the pressure and stress of the moment, their heads would not be 'in the game' but held captive by fear and reactivity. One of our Program Directors called it a clear 'win for Mindfulness.'
This kind of mindset has an application for all moments in life because it's all about the fundamental neuroscience behind how we manage emotions and impulses. Learning to calm and quiet the brain in the most difficult or most beautiful of times, helps us to be both productive and peaceful humans. This week, we will tell the children we teach that they can be just like the Seahawks when they are taking a test, or fighting with their sibling, or when they are just sitting quietly (as opposed to constantly being stimulated). It's relatable for the students, and quickly becomes attainable.
As Mindfulness First seeks to make Mindfulness a mandatory part of education, we are grateful to the Seahawks for demonstrating its clear effectiveness on a global stage. As you watch them play this Sunday think about what it took to get them to get to the Super Bowl two years in a row. Their #championshipmindset (to steal their famous hashtag) is a gift that we can give to children and adults; life-skills to deal with conflict and adversity, while facilitating happiness. Consider researching Mindfulness for yourself, and visit our website to support our work in Mindfulness and education. www.mindfulnessfirst.org
Support HuffPost
The Stakes Have Never Been Higher
Related
Popular in the Community