The Second Best Exotic Marigold Hotel
A Movie Review by Lloyd I. Sederer, MD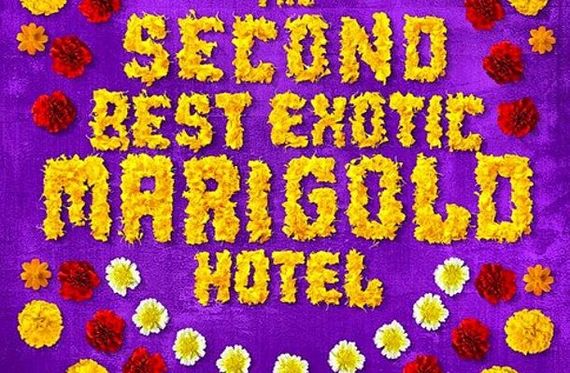 We enter this film by viewing one pair of the characters who charmed many a heart in The Best Exotic Marigold Hotel. We see a T-Bird convertible racing along Highway 66 in southern California, not South Asia. The truly odd couple of Maggie Smith (who plays the British dowager Muriel Donnelly) and Dev Patel (as Sonny Kapoor the hotelier from Jaipur, India) have come to America in pursuit of financing for a second hotel in what could surely be a chain to rival Hilton, only for those of old(er) age seeking the comforts and care unaffordable to them in their native, Western lands. They are enroute to meet with corporate titans who might deign to underwrite their also odd business endeavor.
The return viewer to The Best Exotic Marigold Hotel might wonder if the unexpected and considerable box office gold of the original film can be struck again and, indeed, if the aging British boomers (and before) in the film can also find a second coming in their golden years. And therein lies the heart of both movies, namely taking a lucid and kindly look at aging.
Actress Bette Davis famously said, "Getting old is not for sissies." She may have failed to emphasize that there is little choice if you want a life, since being a sissy is not a good strategy for managing the bully of older age.
In the original film, seven Brits, singles and pairs, facing retirement conclude their banking accounts cannot meet the financial demands of a decent dotage (with one notable exception, whose motives unfold as the first story is told). Their paths collide in Jaipur, once home to Rajasthan rulers, at a hotel they have chosen on the basis of its internet claims as a blissful, and affordable, residence (with outsourced health care to boot) in a distant and exotic world. Their ebullient hotel host is Sonny Kapoor, who first exploded into film fame in Slumdog Millionaire. The British grey hairs, Sonny, his girlfriend and widowed mother, and a cast of attentive Indians altogether pursue the ageless quest of reviving broken down bodies and a rebuilding the ruins of lodgings they call The Best Exotic Marigold Hotels.
The plot of The Second Best Exotic Marigold Hotel (no one presumably knew that a comma would have helped after 'Second') adds a number of new actors and a variety of inescapable human dilemmas that happen when we try to build lives and communities amidst a universe given to entropy. But the 'second' best never really strays from its theme, about what it takes to age well. The new additions to the cast include Richard Gere, David Strathairn, and Lavinia Beech, adding even more heft to an ensemble of acting royalty, which includes Dame Judi Dench, Bill Nighy, Maggie Smith, Dev Patel, and others who are headliners in South Asia.
John Madden returns to direct the sequel, and has the setting, cast, and story to do the job. He is a master of the stage (e.g., the Pulitzer-winning Proof) and now seems right at home filming the gorgeous hues, sounds, congestion, and mild chaos of Indian urban life. We don't see the extremes of poverty and pain, but that is not what this film is about. It is about finding ways to have a good life, all our life, especially if we have a 'good enough' social station to do so, whether we are born of the East or the West.
Sonny and Maggie get two American corporate fish on the hook who might invest in their second best hotel. Sonny, as well, is about to get married to the gorgeous Sunaina (Tina Desai), who is as grounded as he is boundless. Other couplings among the elders struggle, as couples often do regardless of age. Competition abounds in business and love. The narrative knots around rivalry, fears of taking life by its horns, families and their tumult and tsurus (heartache -- not a Hindi word), and how victory might be snatched from those we want to achieve it.
But this is ultimately the "Best," whether first or second, and we are taken on a journey where knots are made to be untied, lives meant to touch one another, and business to prosper because of the people who spawn it. The film is true to the heartening Indian expression: "Everything will be all right in the end. So if it is not all right, it is not yet the end." We even get to go to a "big, fat Indian wedding," choreographed to the hilt of a Bollywood production.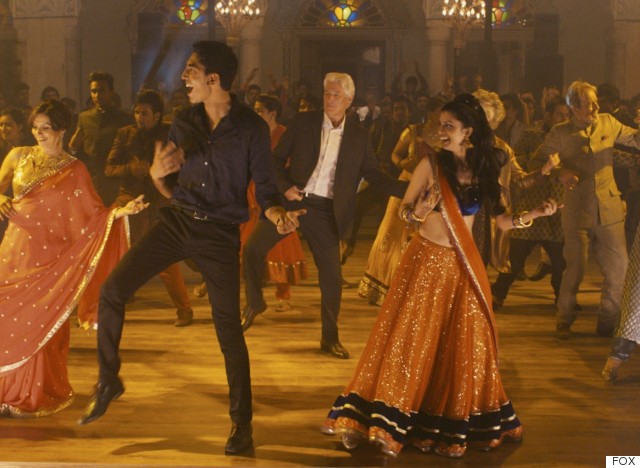 Yet as warm is the story, as saturated is the film's color palate, and as engaging its characters, we know time is not on our side when it comes to aging. Love, friendship, and purpose are the ingredients to the secret sauce of a good life -- at any age. But they are harder to achieve as life calcifies, infirmity saps strength, and outrageous fortune batters and sometimes embitters our souls. The bully of old age cannot be eluded, only faced and mastered. (For more on aging well, see "Bucket Lists and Other Signs of Aging Well.")
If life is a game of cards, the question then is do I play another hand? In The Second Best Exotic Marigold Hotel, the resounding answer is "count me in."
========

Dr. Sederer's book for families who have a member with a mental illness is The Family Guide to Mental Health Care (Foreword by Glenn Close) - now available in paperback.
Dr. Sederer is a psychiatrist and public health physician. The views expressed here are entirely his own. He takes no support from any pharmaceutical or device company.
Calling all HuffPost superfans!
Sign up for membership to become a founding member and help shape HuffPost's next chapter